It's time to say goodbye to 2021 and welcome 2022. As usual, 2021 was a really busy year with scheduled new Joomla templates, featured projects, new extension, huge updates for Joomla 4, and more.
We would like to summarize the highlights in 2021 and also put forward our plans for 2022.

It's time to say goodbye to 2021 and welcome 2022.
2021 went by very fast for us. As usual, it was a really busy year with scheduled new Joomla templates, featured projects, new extensions and huge updates for Joomla 4, plus maintaining our 400+ premium Joomla products.
It can be said that we did surprisingly well. We would like to summarise the highlights and also put forward our plan for 2022.
2021 - A quick review
New templates and extension
This year, our team released 11 new Joomla templates: 6 for JoomlArt and 5 for Gavick.
We released fewer templates but more layouts, home variations, and support for both Joomla 4 and Joomla 3. JA Blockk - featured template took us 3 months to release the full version with 16 home layouts, 16 category page layouts, 16 article details layouts.
We believe the multiple layouts will help our users more with their projects.
JA Content listing module
List your content in smart layouts with 10+ layouts, 4 article styles, featured article option, and built-in control options to configure layout and style to show articles listing your ways.
View features
10+ layouts support

4 article styles support

16 Heading styles

Display content from one or multiple categories

Flexible settings to sort and filter content

Featured (highlighted) item

Work in any template, framework
140+ products updated
Joomla 4 stable was released in August 2021, and within 5 months, the team did an amazing work to update 140+ products: page builder, framework, templates, and extensions to the latest Joomla version.
60+ Joomla templates
T4 Framework
T3 Framework
T4 Page Builder
15+ Joomla extensions
40+ Joomla templates
Gavern framework
10+ Joomla extensions
JomSocial component
3 pro Joomla templates
4 pro themes
17 add-ons
Product Updates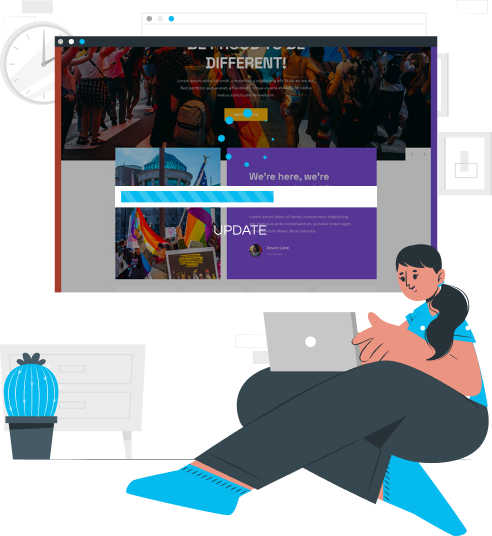 700+

Updates in 2021

Keep your websites up-to-date

This series of updates took us an enormous amount of time and effort to complete. We made a lot of progress on further improving our Joomla templates and extensions this year, including bug fixes and improvements in accordance with new Joomla versions.

550+

Updates for templates

Covering both 3rd party extensions & the latest Joomla 4 & Joomla 3 releases.

120+

Updates for extensions

Adding new features, improvements & bug fixes.
Regular updates with new features, improvements.
Bootstrap 5 integration
New T4 BS5 Blank template
New features: author pages, theme customization, front-end editor, and many more
Regular bug fix updates
8 new website bundles with 40+ pages
30+ new blocks and elements
T4 page builder 3.0 is on the way with major updates
Latest Joomla 4 and Joomla 3 updates
Regular bug fix updates
PHP8 support
Customer Support
13,000+

support requests resolved in 2021

Support has been and will always be our highest priority. In 2021, there were more Joomla updates: the major Joomla 4.0 and Joomla 3.10, the support workload significantly increased. The team did good work to provide fast responses and resolve issues faster on the support forum, support helpdesk, and premium tickets.

We will improve more in 2022: faster response for technical issues, faster issue resolve, better communication with customers.
3,500+

Premium tickets resolved

9,900+

Forum threads resolved

Tutorials
2022 Plans
We want to bring outstanding products and updates to support your business more in 2022. And yes, new products, support, and updates are all planned for 2022. Just go through some of the items we have already started working on.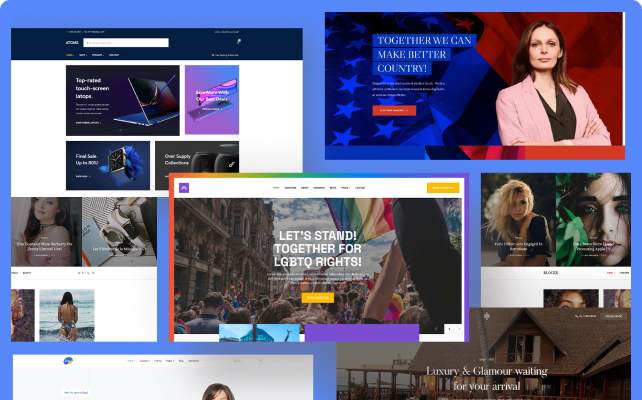 14+ new Joomla templates for 2022
We plan to release 14+ new templates in 2022. All the Joomla templates will support both Joomla 4 and Joomla 3.
At least one featured template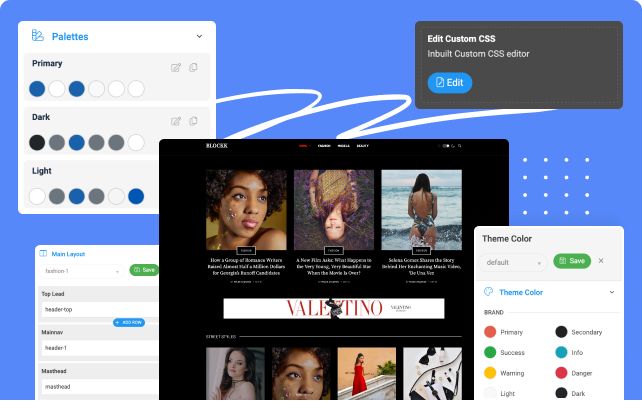 T4 Joomla page builder
T4 Page builder 3.0 (release in January 2022): new editor UI, slideshow blocks, elements updates, new features, and more
New website bundles (layout packs)
New block designs
New elements
Regular new features & improvements updates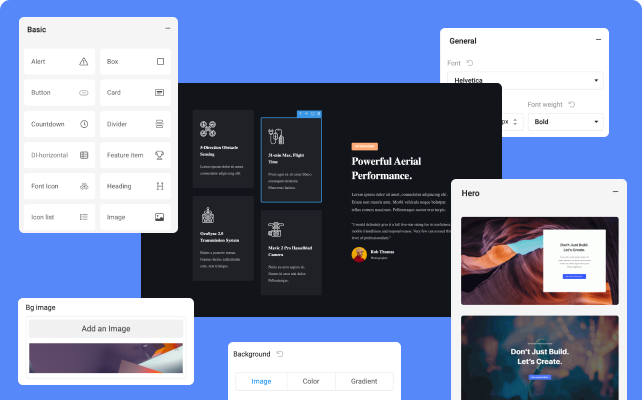 T4 Framework
More features and improvements will be updated:
Performance upgrade
Open graph support
Improve SEO
Back-end dark mode improvement
Faster bug fix update
More will be planned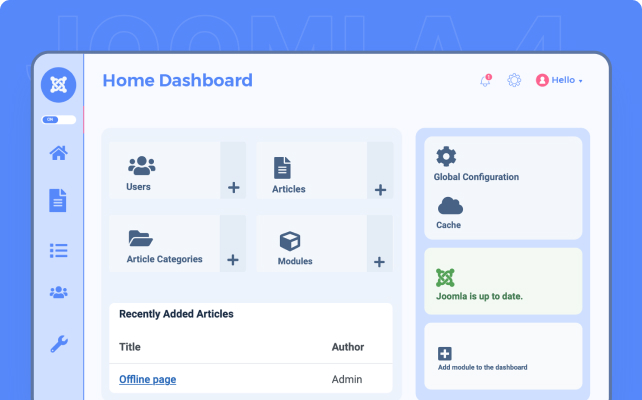 More Joomla 4 product updates
Guru Pro and pro templates (release in January 2022)
19 JoomlArt's templates
15 JoomlArt's Joomla extensions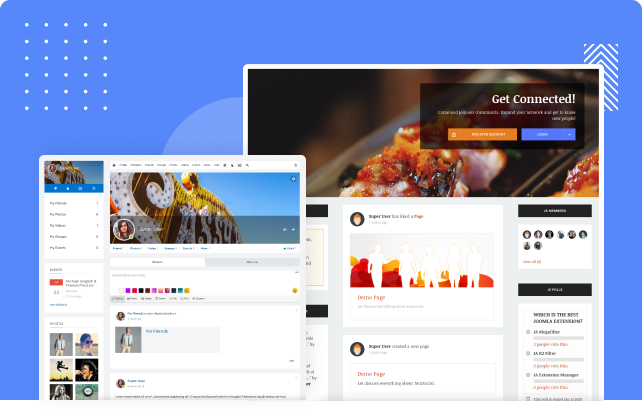 JomSocial
Following new features have been added to our roadmap in 2022. We are also working on the plan for more new features and improvements.
Sticker option
Gif in comments
Reply option in comments
Join a group based on the user point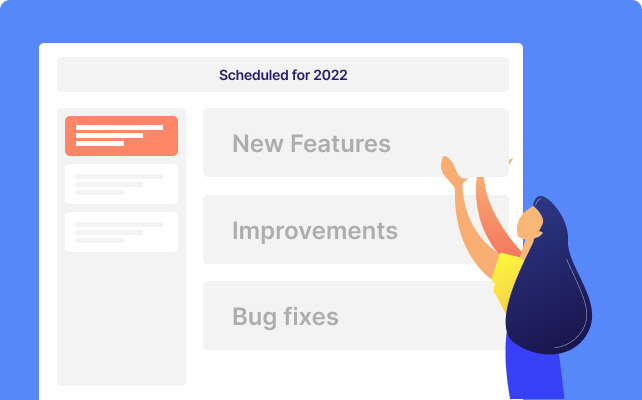 Better support, faster product updates
For all active products, we will keep them up-to-date with the latest Joomla 4 and Joomla 3 updates, provide more new features support, improvements and bug fixes.
Customer support will be improved to make sure you get your issue resolved faster.
More is scheduled for 2022
There is more to look forward to this year as new products, templates and performance upgrades are getting lined up and we look forward to your feedback, let us know what you expect from us and we will refine our deliveries to suit your requirements.