The World's Leading Joomla Page Builder
Create stunning Joomla sites visually and easily with the best Joomla Page Builder. Plenty of beautiful website bundles, 100+ pre-made content blocks, 50+ add-ons, and 100% visual design-builder that helps you create any website that you can imagine.
150k+
Downloads & installations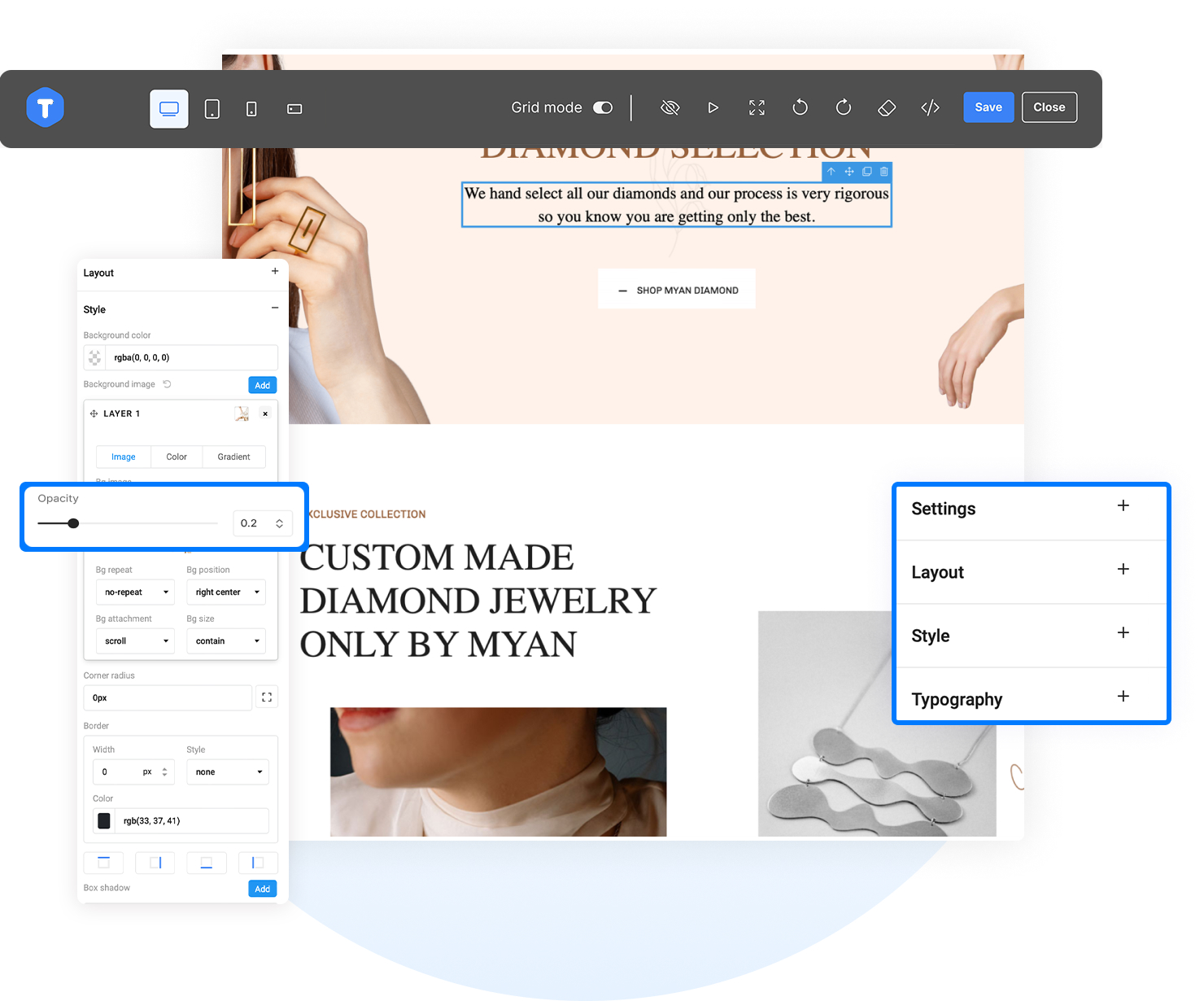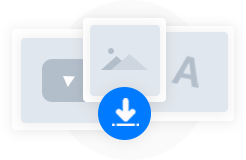 1-click Import
Import a complete website bundle or specific pages in one go.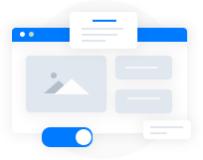 Visual Customize
Customizing everything with the visual editor and endless settings.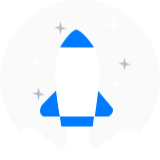 Launching and Growing
Publishing your websites, landing pages to the world and grow your business.
All-In-One Website Builder For
Beginner and Professional
T4 Joomla Page Builder helps you build your website easier than ever. Visualise the website that you desire, pick the website bundle that you like and start organizing the content blocks and add-ons altogether.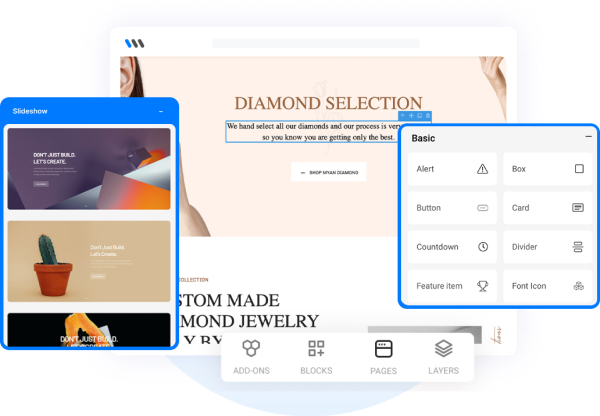 Create website fast and easy without coding
We save you time while you push forward with creating a spectacular page with ease and efficiency with drag & drop editor, 25+ website bundles, 100+ block designs and many more.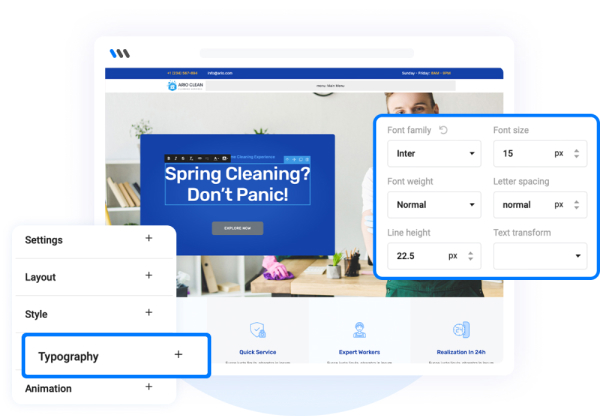 Build everything 100% visually
Say goodbye to a boring code editor and enjoy the design work with the ultimate visual editor. Build and customize every part of your website visually without coding knowledge.
Beautiful Website Bundles
All T4 Page Builder pre-built website bundles are designed with precision and attention to detail. Choose any, import, and start your project. New website bundles are updated regularly along with free photos and icons.
100+ Pre-made Content Blocks
T4 Page Builder has an amazing collection of pre-made content block designs for many topics so that anyone can build landing pages and websites easier and more efficiently by just drag & drop and arranging blocks together.
Enhancing Joomla CMS
Eliminate the need for multiple extensions. T4 Page Builder help you build professional websites faster and easier.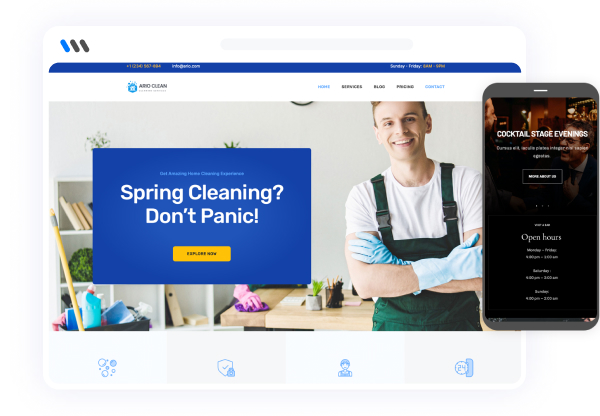 Responsive Design & Mobile Friendly
Pages and websites created with T4 Joomla Page Builder are fully responsive and mobile-friendly. You can customize style and layout for any responsive layout with the visual design tool.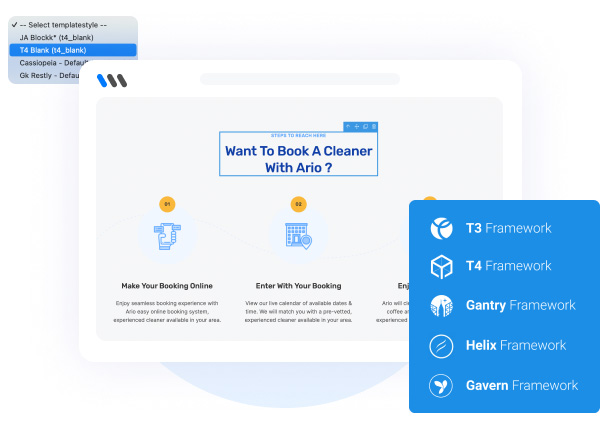 Work with popular templates and frameworks
The Joomla page builder is designed to work with all popular templates and frameworks making your website creation process a lot easier. The Joomla page builder are fully compatible with Joomla 4 and Joomla 3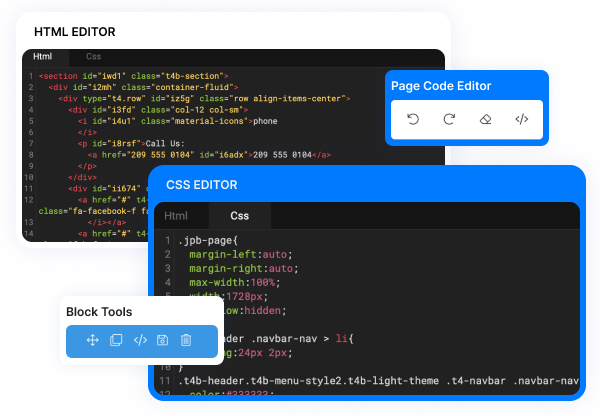 Extendable & Developer-Friendly
We include features to customize and update page sections at developer level: Custom HTML, Custom CSS, add additional classes for page, elements and sections, loading external CSS & JS library.
Used and Trusted By 300K+
JoomlArt's Community
Join the community with professionals who have experiences with T4 Joomla Page Builder, who have successfully built & created their Joomla websites.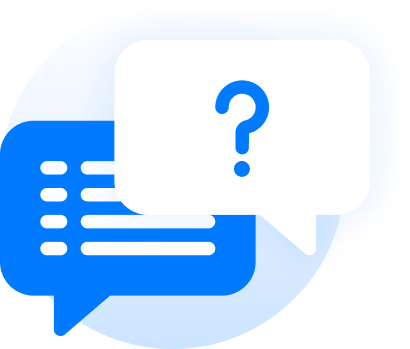 World-class Support
We build long-term professional and friendly relationships with our customers that you can rely on & trust.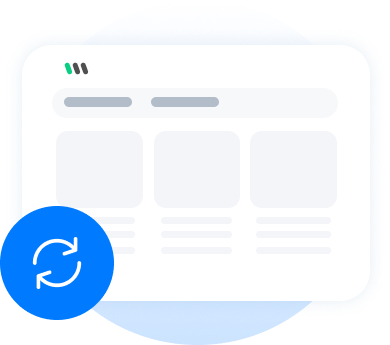 Regular Updates
Your website will receive regular updates for new features, improments, bug fixes, new website bundles and content blocks.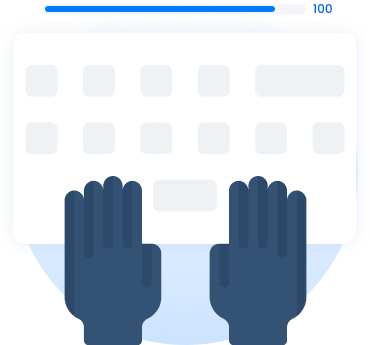 100% Built In-house
T4 Page Builder is built 100% in-house, not reliant on 3rd party tools to deliver a reliable & stable website building experience.
Joomla Content Integration
The Joomla page builder supports Joomla articles, Joomla Custom HTML module to create beautiful custom content blocks for your website.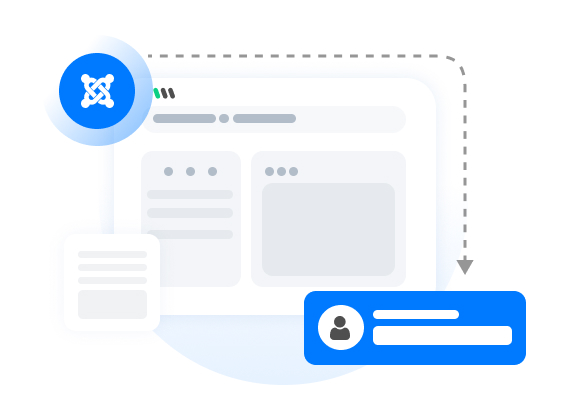 Joomla article
Create professional Joomla articles using T4 Page Builder to represent any content types: business services, product intro, marketing campaign and many more.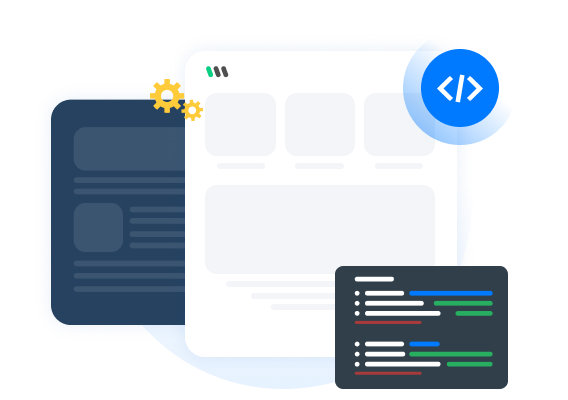 Custom HTML module
Create custom content block: team member, banner, features intro, contact, etc and assign to any position in your website using Joomla custom HTML module.