Today, we are more than happy to announce first preview for T4 Joomla Page Builder.
T4 Joomla Page Builder is developed with purposes of helping user (with or without technical knowledge) quickly build beautiful Joomla websites, reduce cost, save development time and solve Joomla weaknesses like content editing, layout configuration.
The Joomla page builder allows users using Visual Content Editor, Mega Menu builder with other Joomla templates, Joomla frameworks and Joomla extensions.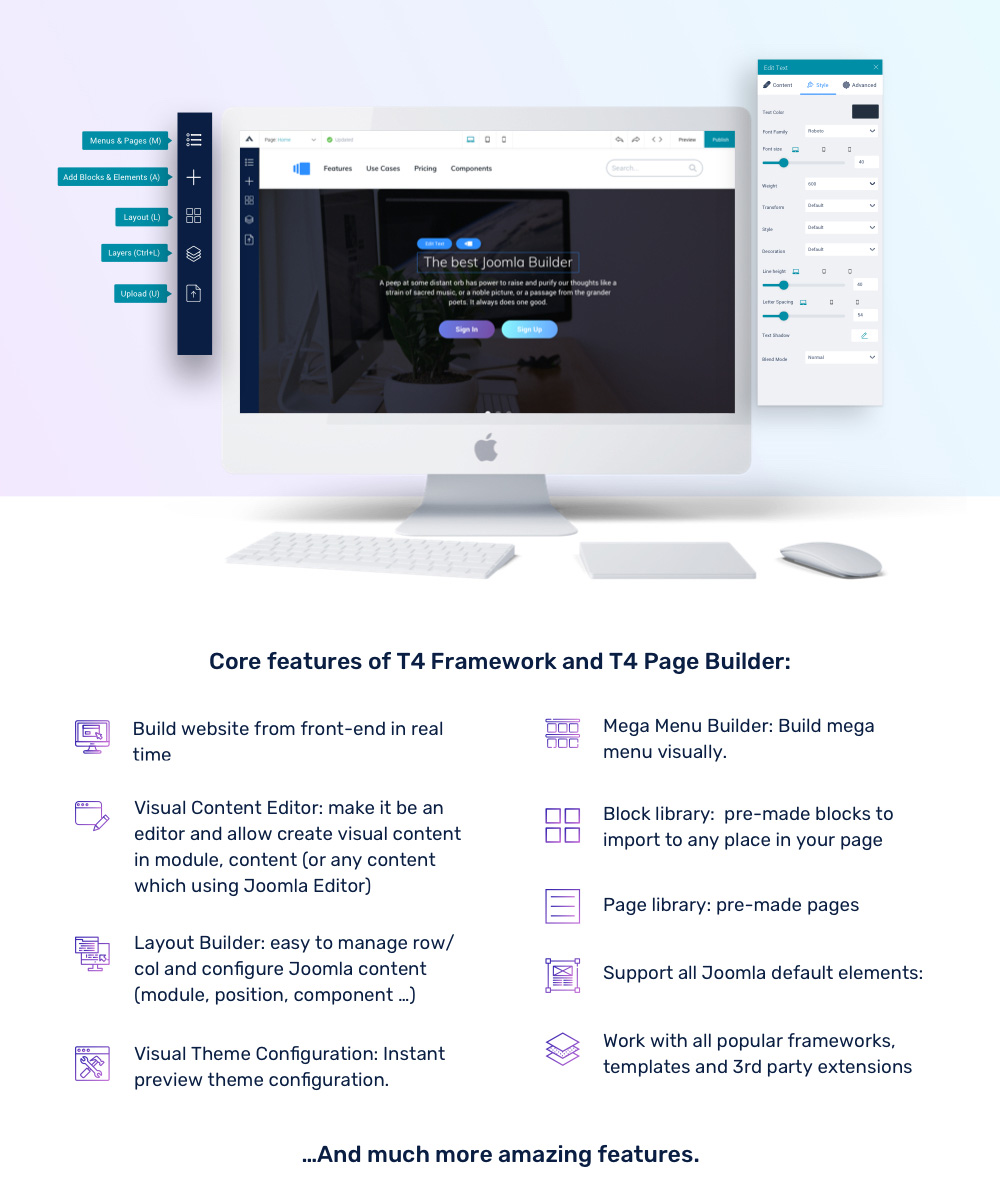 T4 Joomla page builder core features:
Build website from front-end in real time

Block library: pre-made blocks to import to any place in your page
Page library: pre-made pages
Support all Joomla default elements

Layout builder: easy to manage row/col and configure Joomla content (module, position, component …)
Visual content editor: make it be an editor and allow create visual content in module, content (or any content which using Joomla Editor)
Mega Menu builder: build mega menu visually, using Core-builder plugin to build Visual Mega Menu from Menu Items, Modules.
Visual theme configuration: instant preview theme configuration, configure global (theme level) Typography, color, grid with instant visual preview
And much more amazing features