We have made major updates since our last 1.0.2 Release. This 1.0.3 version promises to diversify our bundles library, adding Product Intro & Presentation website layout together with Joomla Custom HTML module support, Joomla Article integration bug fixes and other bug fixes. See the release details as follows: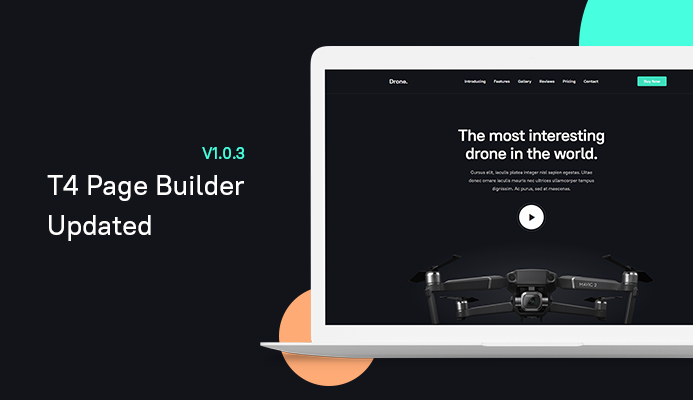 1. New website bundle: Joomla Builder Layout Pack For Product Introduction and Presentation
We have added Product Intro to the bundle family. This new bundle offers a single-page layout that is eye-catching, well-designed and modern to help you demonstrate your product features all in one place. It comes along with essential blocks such as Introducing, Gallery, Reviews, Pricing and Contact. These blocks are made as anchors to help you navigate through the website from a header with just a few taps.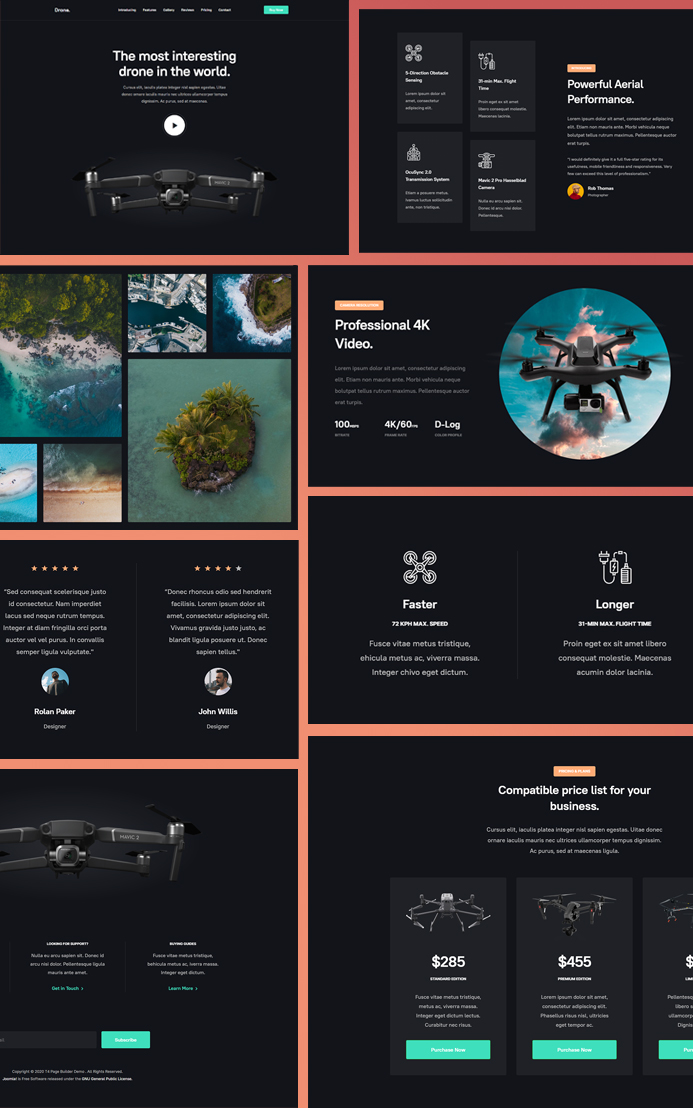 2. Joomla Custom HTML Module integration is AVAILABLE
Create beautiful content blocks without any manual coding and show the designs in any module position in your website using Joomla Custom Module. Simply, create a new custom HTML module, enable the button Toggle T4 Page Builder then edit the module using T4 Page Builder editor. You can import add-on, content block and even page.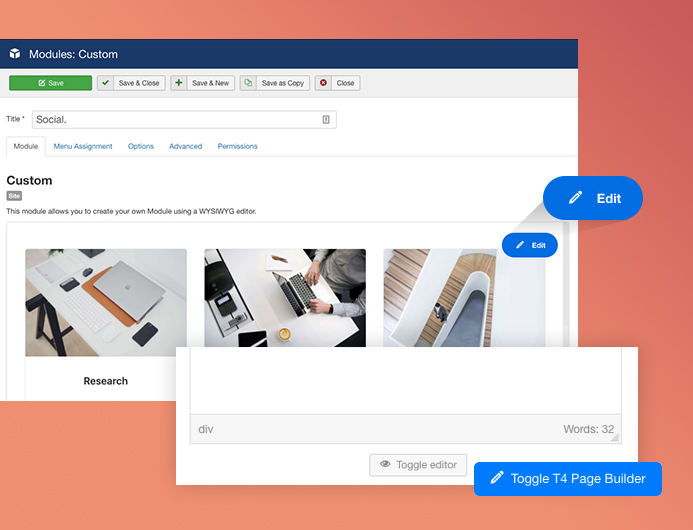 3. Bug fixes and improvements for Joomla Article integration
We understand the frustration of not being able to organize and design your Joomla article visually and in the fattest way. In this update, we fixed issues and added improvements to make T4 Page Builder work better with Joomla articles.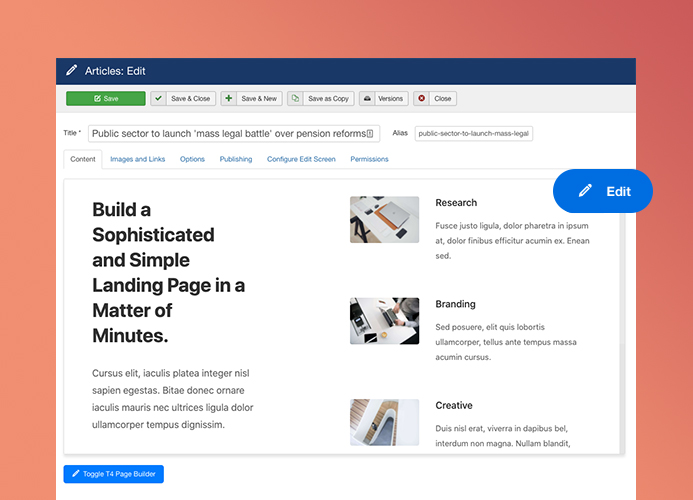 4. Joomla 4 compatibility update
We would like to announce that, T4 Page Builder is now compatible with Joomla 4 (Joomla 4 beta 3). Since Joomla 4 is still beta so there will be lots of changes and updates so we do not recommend to use it for your projects.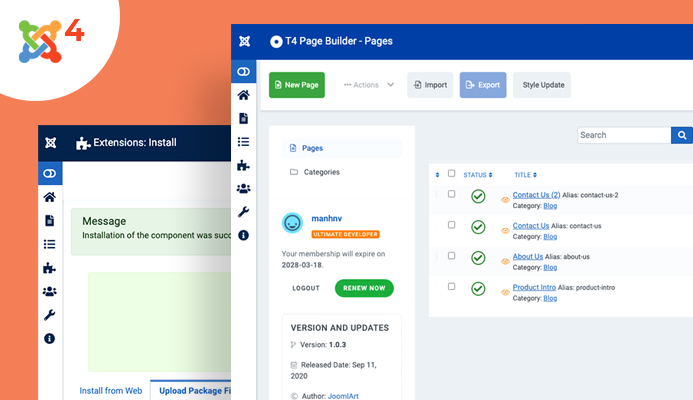 5. Bug fixes:
We never stopped listening to customer feedback so we work hard to keep our T4 Joomla Page Builder updated with bug fixes and improvements on a regular basis.
Bug fixes for website bundles for popular templates
Can't Close Update page after edit page
Reduce time display message alert when import page via upload with file invalid
Got error 'not found' when export page
Upgrade instruction
Simply download latest version of T4 Page Builder component and install. For more information, please check the upgrade instruction