JA Joomla Page Builder 1.0.7 has been released, the new version has 4 new content blocks and 9 issues have been fixed. Check out the details below :
1. 4 new content blocks
The new version has 4 new content blocks for Header and Pricing content type.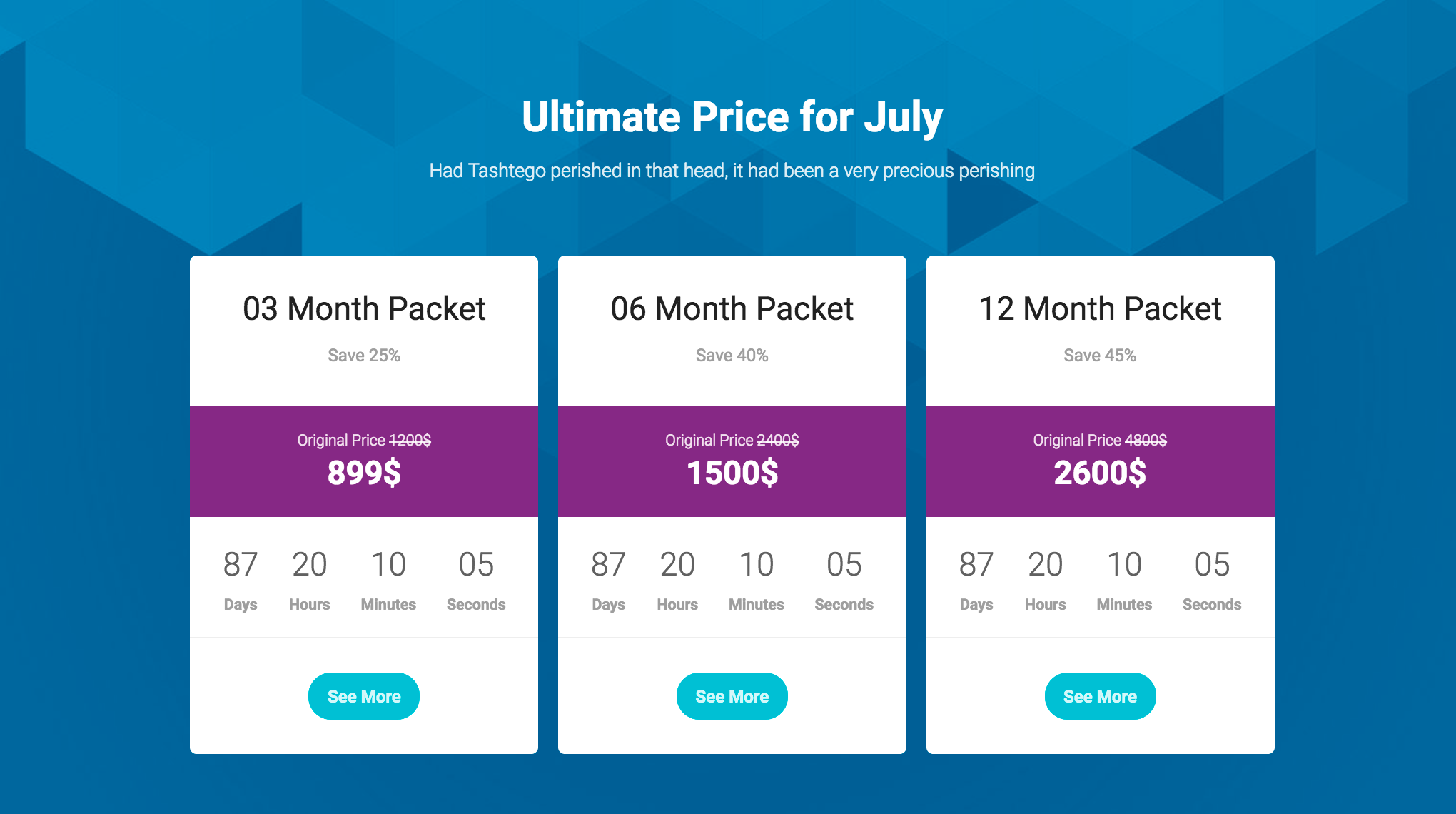 2. 9 Bug fixes
Feature Intro 14.1: Css error when input long text
Mobile: Navbar-toggle not closing menu
Feature Intro 14.1: can't show button and text on small screen
Countdown is missing style
Heading show too large
Block doesn't work
Menu is wrong place on mobile/tablet
Accordion under container tabs not working when you edit text
Gallery: Problem with animation
Important: Package Upgrade is required
1. Take full backup of your site
2. Download latest package of JA Builder download page and go to your site backend >> Extensions >> Manage and install the new package, the new version will override old version. The upgrade does not affect data or settings.