Hi,
We are happy to announce new released version for the T4 Page Builder - v1.0.6 with following major updates:
Header and Footer content block support
New page preview feature with responsive layout preview
Build complete pages with even custom header and footer
-
Are you tired of looking at the same header or footer block style? We have updated new header and footer blocks to make our library more diverse and fit into your website. You can just simply choose your favorite header block, drag and drop it to the top side of your website. Making it look great could have never been easier!
More footer content blocks with Joomla footer support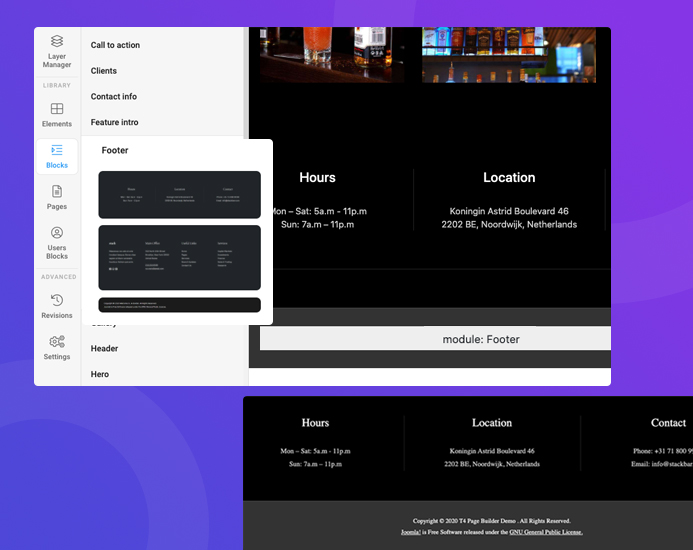 Import the website bundle with just 1-click
Select a website bundle in the website bundle manager and import then edit the page content, graphics with the page builder editor.
New page preview: more friendly with responsive layout views
-
This time, we even make it more convenient for you to preview your website pages. Instead of doing it the old way, you can now just click on the Preview button on the page management dashboard and preview your website in all sizes. You can preview if your website is fully responsive with a tablet and mobile layout.
Upgrade instruction
Simply download latest version of T4 Page Builder component and install. For more information, please check the upgrade instruction