Hi,
T4 Page Builder - v1.0.7 is available for download with following important updates to build a complete page with header and footer.
5 Header blocks, logo element and onepage menu
All layout pack includes header and footer as demo site
All layout pack now has header and footer as demo site
Before, the page builder is to create the main content section of a page, the header and footer are generated from the default template. However, we got many requests from users for the feature to replicate the header and footer as our demo site and we decided to build this feature.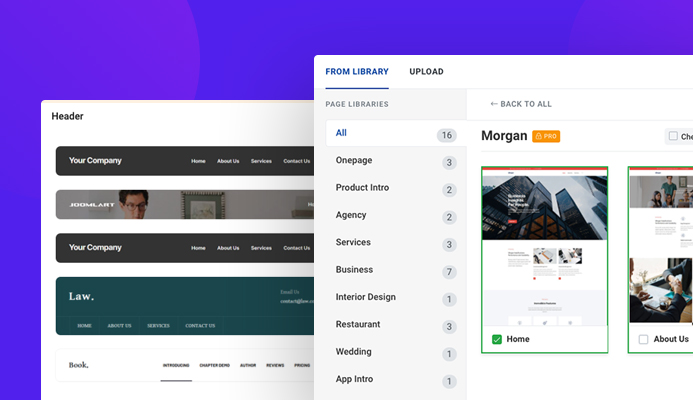 16 website bundles with 50+ pages are ALL updated to has header and footer blocks as in demo site.
Import a page or multiple pages from the website bundle library and the header, footer are there without any extra setting required.
T4 Page Builder layout pack demo
Insert header to any page with easy settings for customization
We have updated new header blocks to make our library more diverse and help you create a flexible header for your website faster and easier. You can just simply choose your favorite header block, drag and drop it to top position in your page.
Customizing the header is also easy. A standard header block has logo element, menu and additional elements that you can add to fit your requirements like social icons, register button, search module or a text box.
Header block setting
Each header includes following main setting:
Theme: by default, it supports: Dark, Light and Transparent
Sticky: make the menu sticky or not
You can change the background of the header by adding background color (or image) in the Decorations setting panel.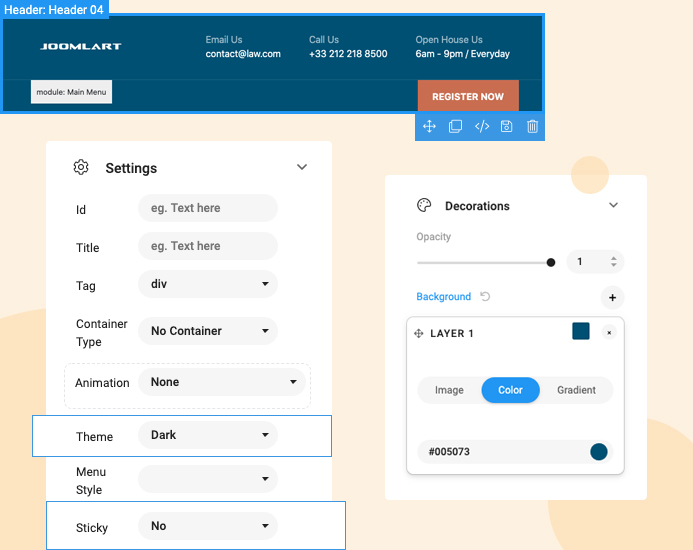 Menu setting
Menu type: By default, after adding a header block, the menu is generated from a menu type. Select a menu, configure the start level, end level if you want.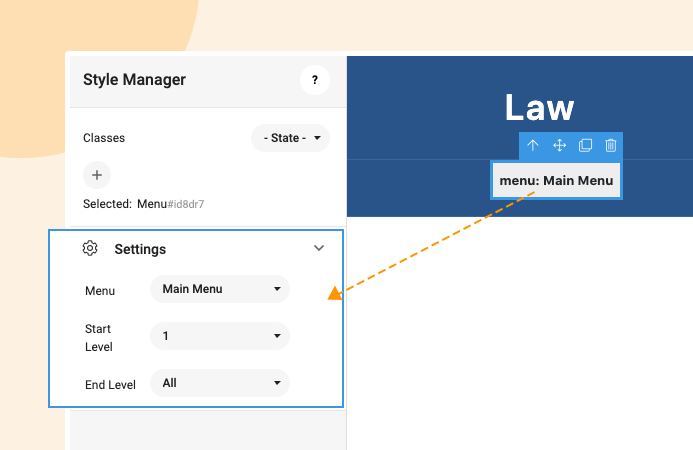 Menu module: You can generate menu using a menu module. Select Module menu from Elements > Joomla, select a menu module.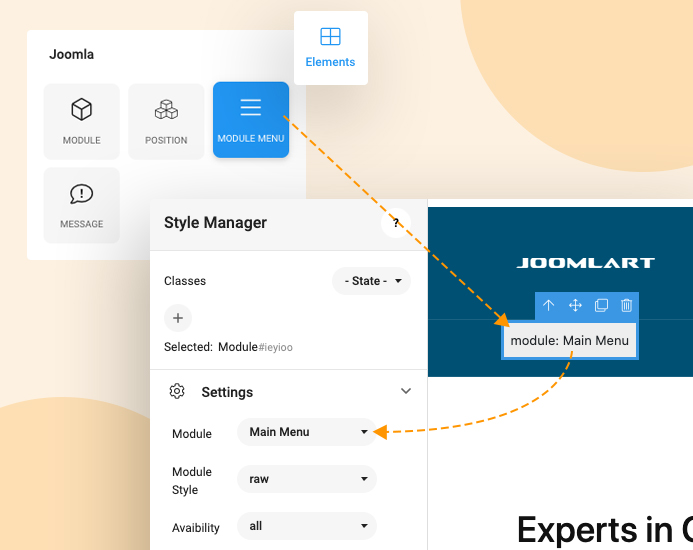 One page menu: quickly create a one page menu header with the Header 5 block. Change the menu title with inline editor and update the link (section id) in the setting panel.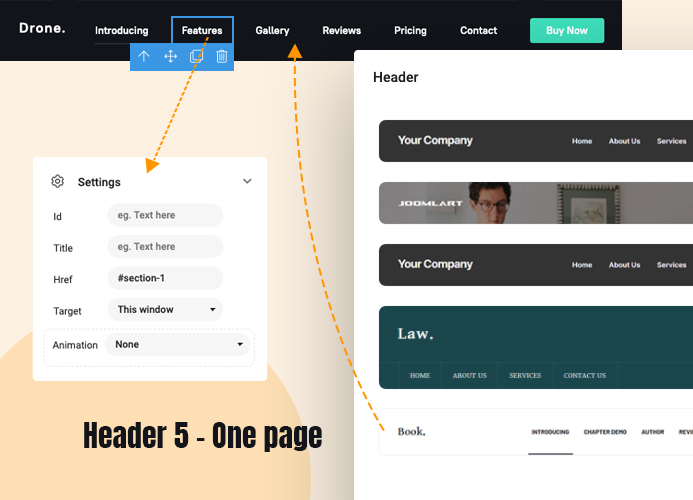 Logo setting
There are 2 types of logos: text and image. For each menu type, you can use the editor and setting to configure font size, color, width, height, and more.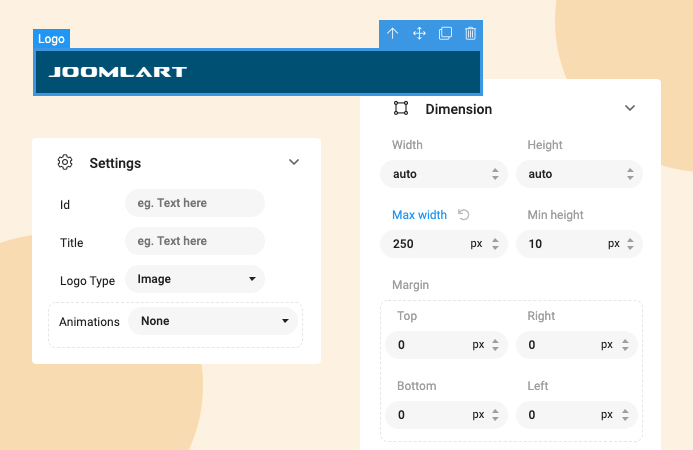 Upgrade instruction
Simply download latest version of T4 Page Builder component and install. For more information, please check the upgrade instruction
Enjoy all the beautiful website bundles, premium section designs and much more with T4 Builder Pro