Hi,
We are happy to announce a new layout pack for our T4 Joomla page builder layouts library - Events & Conference and new version update for T4 Page builder - v1.0.5 with Custom Font new feature, multiple improvements and bug fixes. Please check the details below: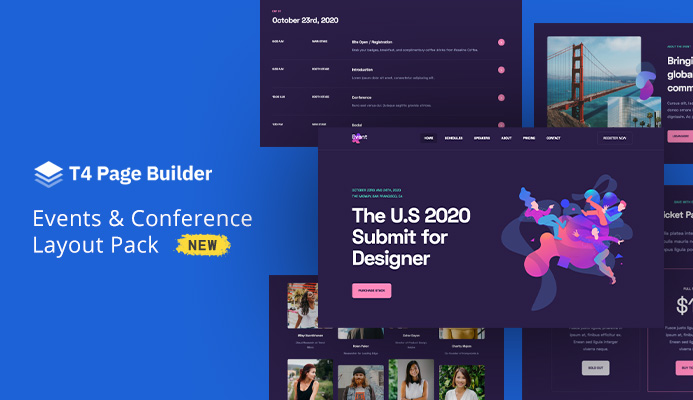 1. New Events and Conference layout pack
Are you looking for a Joomla Event Template for your upcoming event? We all know how important events are for networking, launching a new product or building brand loyalty. Covid-19 might hinder the physical gathering but there is still room for online events such as webinar, online conference and online competition, etc.
Website acts as a point of contact between attendees and organizers. The better the website looks, the more successful the event is. Event Template is designed for event registration, with a ticket system that allows attendees to purchase tickets online without back and forth communications.
The Event and Conference layout pack is made tailored to what an event will need with multiple pages included: Events Schedule, Speakers, Pricing and more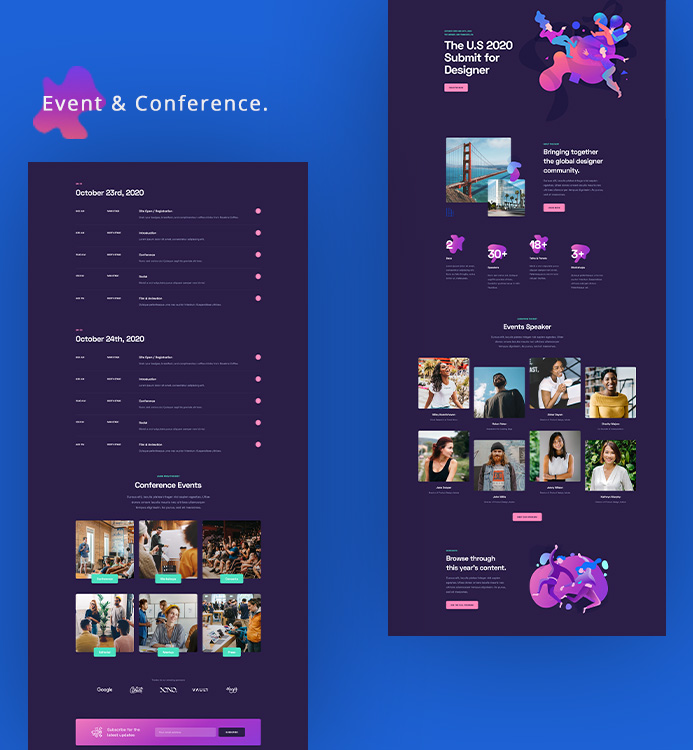 Import the website bundle with just 1-click
Select a website bundle in the website bundle manager and import then edit the page content, graphics with the page builder editor.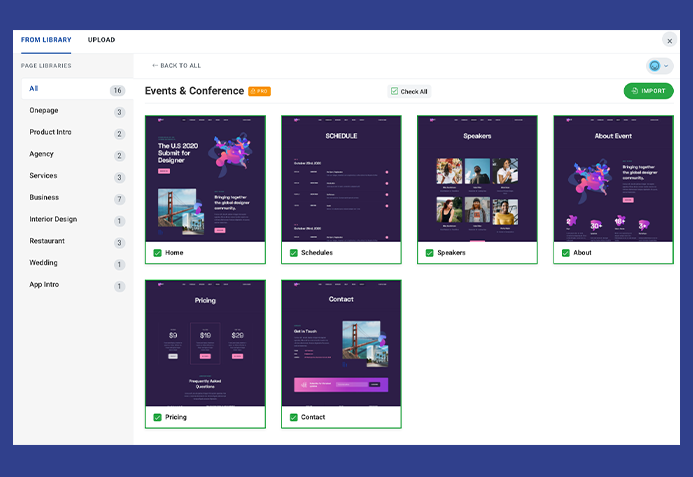 2. New Feature: Custom Fonts
By default, T4 Joomla page builder supports all the latest Google Fonts with an advanced font manager where you can find and add one or multiple Google Fonts to use for your pages.
T4 Page Builder 1.0.5 now supports Custom Font feature.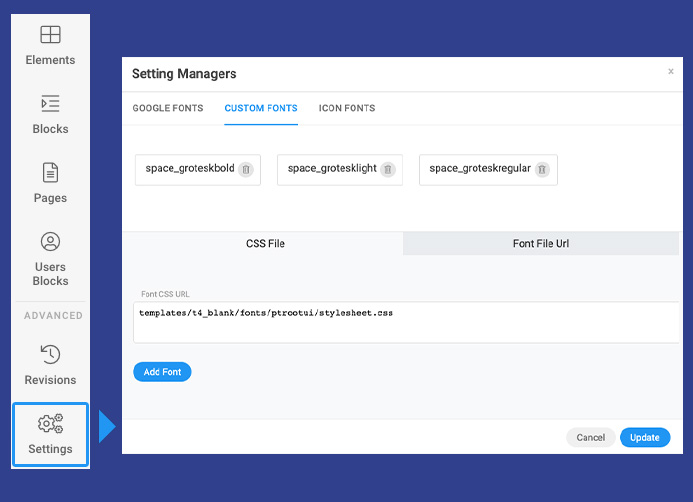 You can either add custom fonts from external link or internal link. The best way is using the .css file of the font so that all the font weights defined in this file will be added at the same time.
templates/t4_blank/fonts/ptrootui/stylesheet.css
Or using font file link (multiple files are allowed).
templates/t4_blank/fonts/ptrootui/PT_Root_UI_Bold-webfont.woff
templates/t4_blank/fonts/ptrootui/PT_Root_UI_Medium-webfont.woff
Now, the custom font is ready to use for your pages.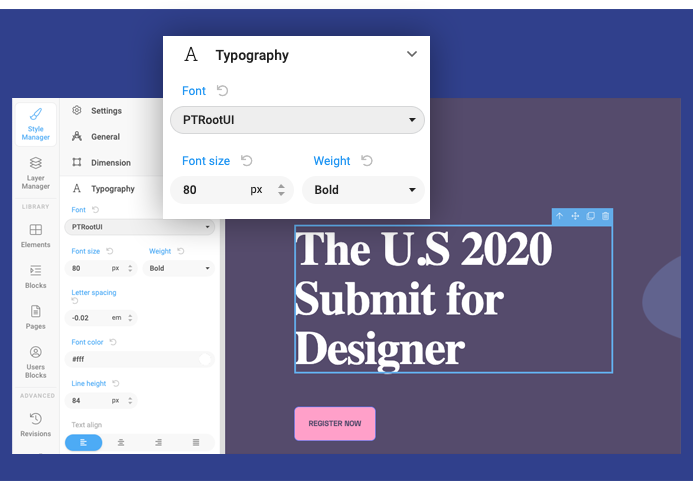 3. Bug fixes and improvements
The updates come on a regular basis and each of the time, we prove that our product is a lifetime development for a lifetime usage. See what we have fixed on this release:
Improvement: Allow remove users Blocks on Page edit
Restyle Batch popup on Categories page
Lost Revisons in backend after close page
Chorme: Should be remove border on search box in page library
Got message 'Error' after select and update google fonts
Setting manager section working incorrectly after import page
Can not remove saved blocks on page edit
Got error 'undefined' on Page edit after remove shared block
Upgrade instruction
Simply download latest version of T4 Page Builder component and install. For more information, please check the upgrade instruction