Dear all JoomlArt's friends,
We hope everything is going well on your side. Wishing you the best for you and your family. We are in a difficult time but be strong, be calm and be positive, everything is gonna be alright.
We would like to update on our COVID support campaign with more active offers, free template release and more that could help you in some way during the epidemic!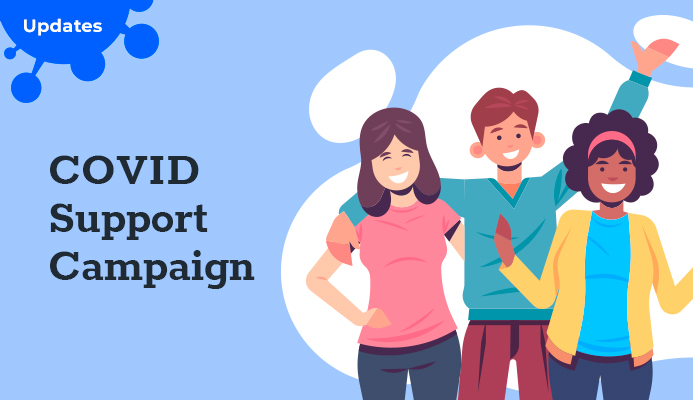 1. More offers on COVID Support campaign:
50+ active offers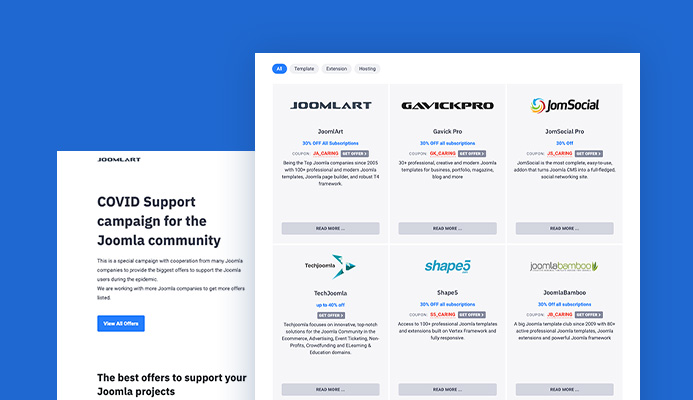 We launched the COVID support campaign on 14th April with 30+ offers, the numbers of offers has increased significantly to 50+ active offers for Joomla templates, Joomla extensions, and Joomla hosting. The offers have been shared by providers to provide support to more Joomla users.
---
2. Released JA Campaign
FREE Joomla template for offer listing and campaign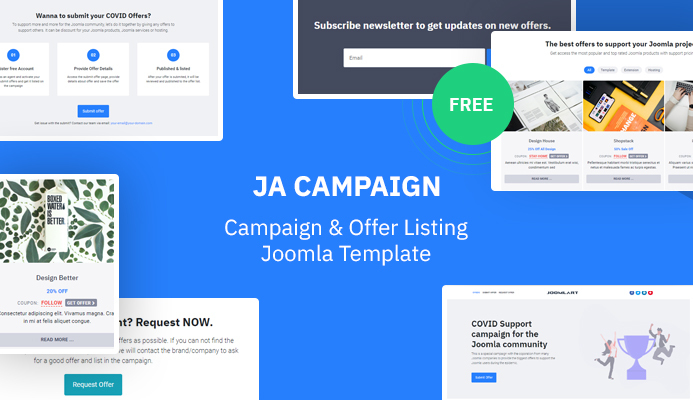 JA Campaign is a free Joomla template to quickly build a community support campaign website with offer listing feature, offer submit system and customizable email systems.
The project is based on our real campaign - COVID Support campaign for the Joomla community with good offers from Joomla clubs and Joomla hosting providers to support the Joomla community with their Joomla projects.
---
3. All JoomlArt's offers are extended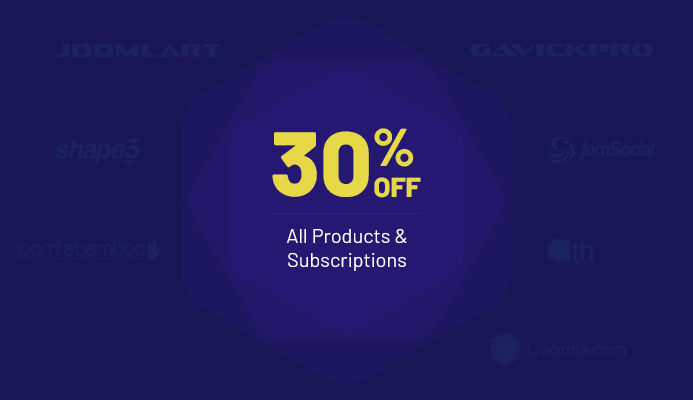 We are also providing offers on the COVID Support campaign with as much amount as we can, hopefully, this will help you in some way to keep going. The offers have been extended (we will try to keep it as long as we can). Please check the offer details below:
Renewal Discount
30% OFF renewal for all products (include Ultimate Bundle). Coupon code: WE_CARING
To renew, login the member dashboard and renew your subscription.
---
4. Commitment to provide 100% service
and full business continuity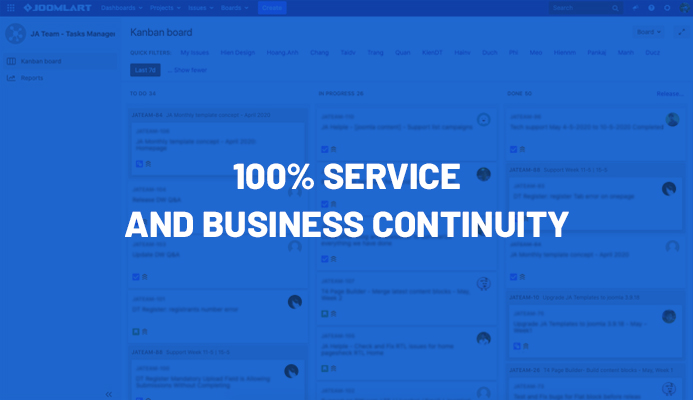 JoomlArt's team have been fully working from home for over 2 months to reduce the risk of virus introduction. We have switched to the remote working and everything is going smooth. Our team is committed to providing 100% service and full business continuity, including:
New template release
Sale & technical support
Products update
Featured project - T4 Page builder
So please continue to reach out to us with any support you might need.
Please stay safe, stay healthy, stay connected, and let us know how we can help.