Hello, Joomla enthusiasts!
Our weekend updates is here. The updates include the readiness of the JA Playmag Joomla template for Joomla 4 and 35 Gavick Joomla templates updated to Joomla 4.2.9 and multiple bug fixes. Let's delve deeper into these updates.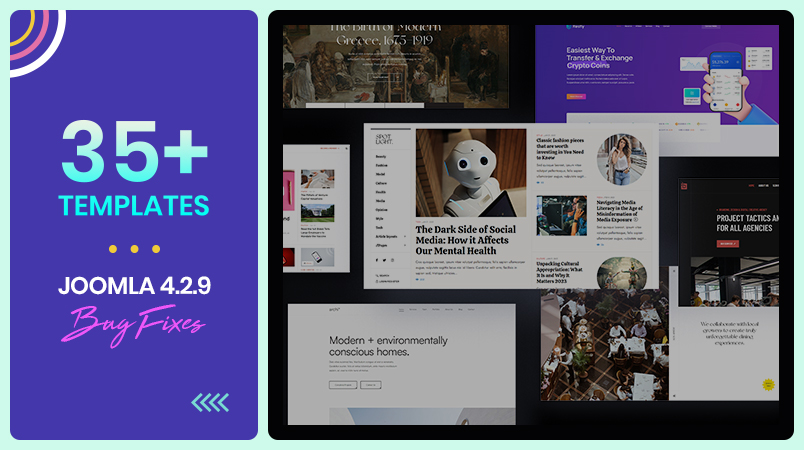 1. JA Playmag Joomla Template for Joomla 4
JA Playmag is a popular Joomla template for online magazines, news portals, and blog websites. The template is now ready for Joomla 4. The readiness of JA Playmag for Joomla 4 ensures compatibility with the latest version of Joomla and its features.
Changelog:
Update for Joomla 4.2.9
Fixed PHP 8.1 compatibility issues
2. Gavick: 35 Joomla Templates updated
Apart from the JA Playmag template update, we also updated 35 Gavick Joomla templates for Joomla 4.2.9 to ensure users can take advantage of the latest features and improvements while ensuring their website's stability, security, and performance. The updates also includes multiple bug fixes.
---
Upgrade instructions: