Finally, STABLE version of our 2020 featured project - T4 Page Builder is here after 1 year of development and 10+ preview, alpha & RC versions released 👌
The all-new page builder tool for Joomla is all you need to create beautiful websites, with 100% visual design, drag and drops feature, an easy-to-use inline editor, beautiful website bundles, 80+ ready-to-use content block designs, 38 add-ons and elements.
Numbers Speak:
20,000+
Downloads & Active Installations
60+
Pages
80+
Pre-made Content Blocks
Overview the amazing features in action with the 2-minute video:
9 Outstanding features that make T4 Builder the best Joomla page builder:
-
1. Create complete websites fast and easy with beautiful website bundles
So far, we have released 13 website bundles with 60 pages that help you build a complete website that is beautiful, responsive, SEO friendly. And we will release new website bundles every two week.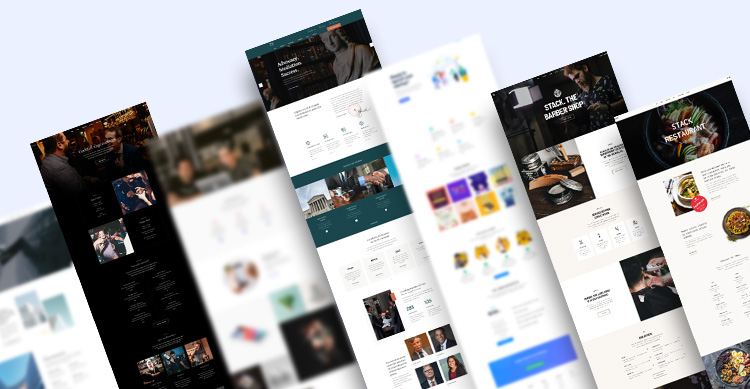 Built-in import website bundle feature with intuitive dashboard.
Website bundle import
Page import/export: export one or multiple pages and import pages to other projects.
Page / category manager: manage categories and pages easily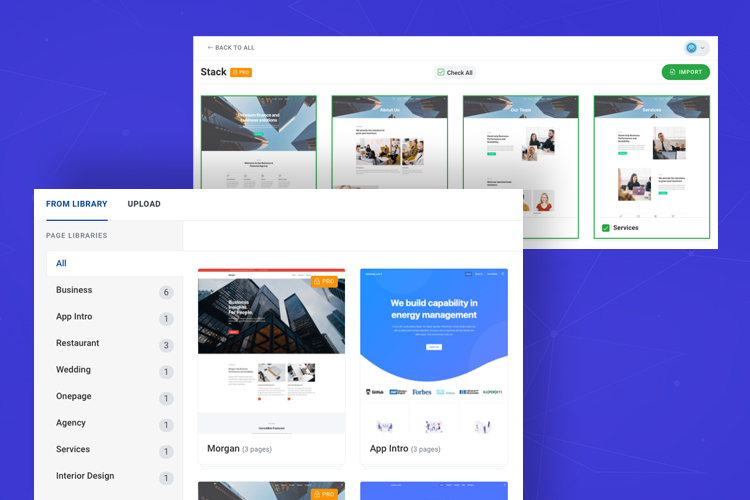 2. 100% Visual Design
Update content, customize style is never easier with T4 Builder's superior visual editor. Design, Edit, and customize every part of your website in real-time.
Advanced inline editor: update content and format the content inline
Custom style tools: set width, height, margin, padding, font and many more
Image / Video overlay background
70+ animation library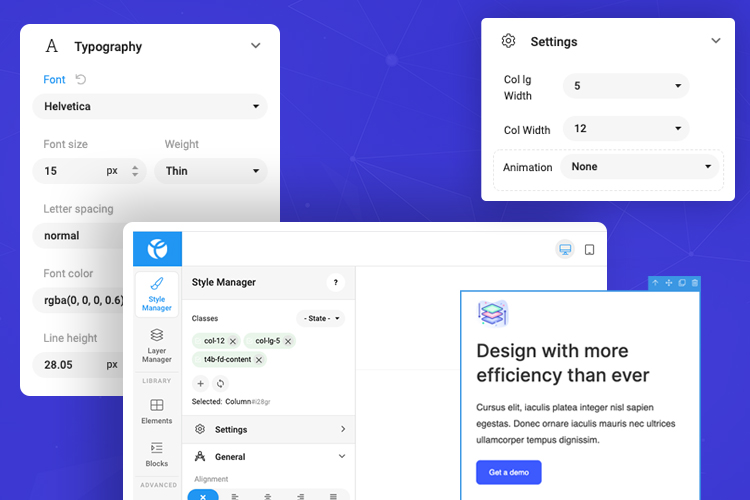 3. 80+ pre-made section designs library
Beautiful section designs that cover many topics to create landing pages, websites, and campaigns faster. Drag and drop, update content and publish to the world.
Theme setting: quickly change the style for the content block
User blocks: create your own content blocks library and reuse repeatedly on different pages
Shared blocks: set a block as a shared block to use the same block in many pages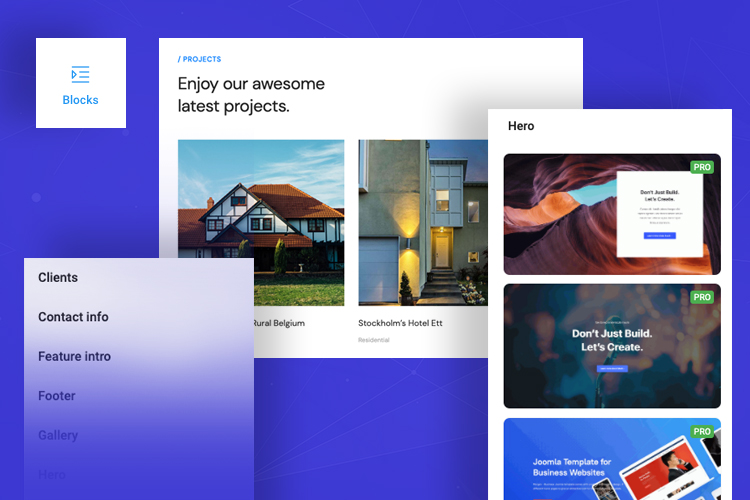 4. 38 add-ons and elements
We support many content elements and add-ons, from basic to advanced that help you build a featured-rich website.
Joomla module and Joomla module position
Grid layout element
Font icon selector
And many more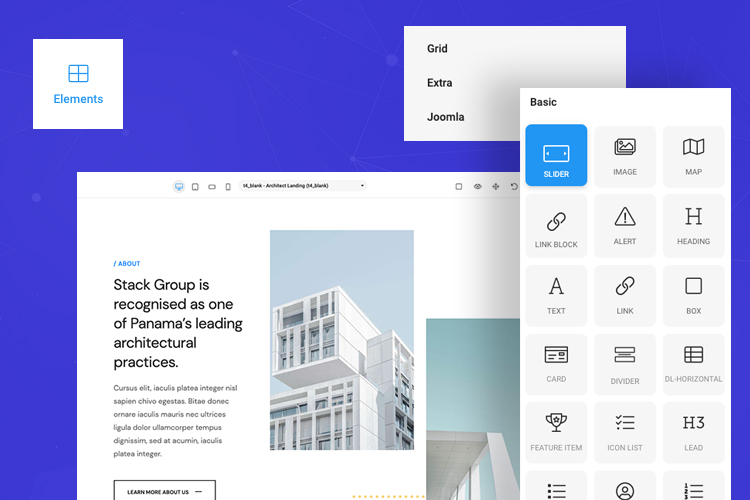 5. Fully responsive and mobile-friendly design
T4 Page Builder is responsive at core, pages, and websites you build with the Joomla page builder will be fully responsive and mobile-friendly. It uses Bootstrap 4 advanced responsive grid system.
Responsive configuration: You can configure display, show or hide any element and section on different responsive layouts.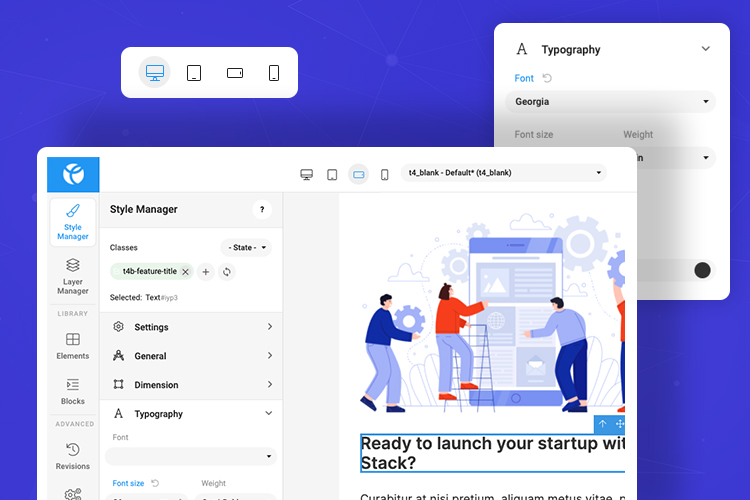 6. Extendable & Developer-Friendly
Many features to customize and update page, sections at developer level:
Custom section & page HTML
Customize page and sections style using the in-built CSS editor.
Load custom / external JS/CSS library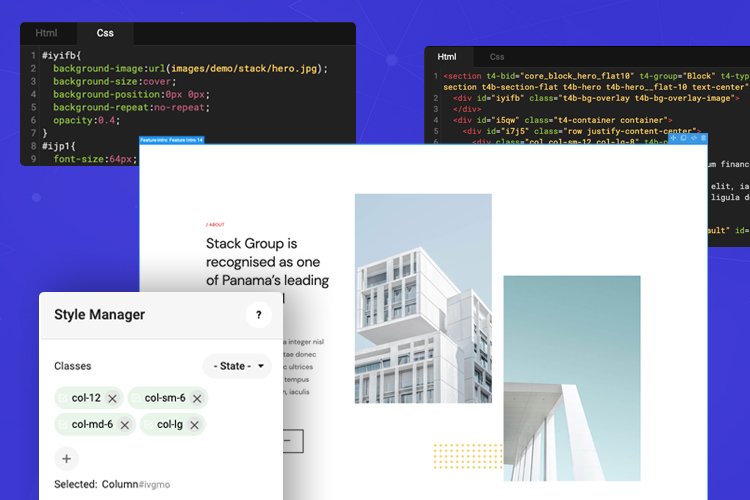 7. Google fonts, Permission settings, and many other tools:
Many features, in-built options are supported to help you build and update content and style for your websites easier than ever.
Google fonts: Add any Google font with the advanced Font Manager and use it to configure typography.
ACL settings: configure permissions to edit, update, and manage T4 Builder pages for specific user groups.
Page Revision: check and revert to previous updates with one click.
Font icons: support Material Icon Fonts and Awesome Icon Fonts by default. Use the icon element to add font icon to any place.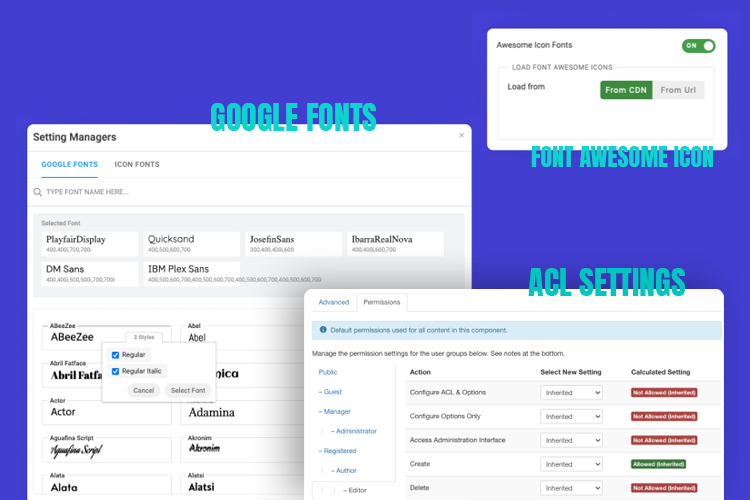 8. Joomla Article integration
The Joomla page builder supports Joomla articles and many 3rd party extensions including K2, Virtuemart, and more.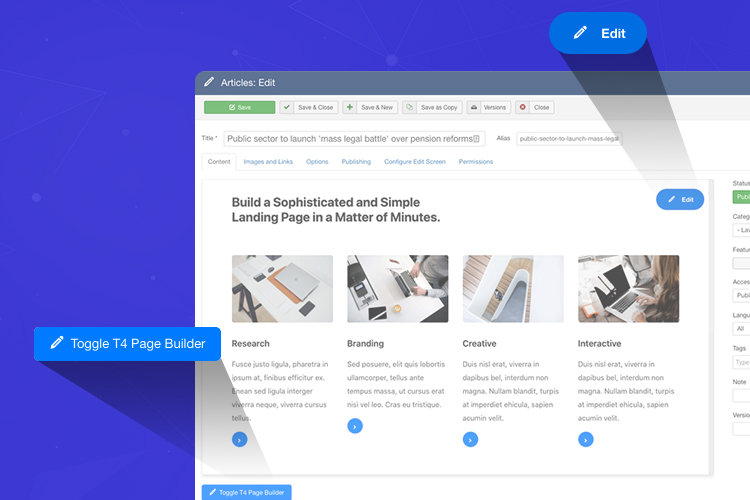 The 3rd party Joomla extensions that are planned for integration:
Joomla custom HTML module
K2 component
Virtuemart component
9. Work with popular templates and frameworks
T4 Joomla page builder is designed to work with all popular templates and frameworks to create beautiful landing pages. Using the template style overview in the builder dashboard, you can check an overview of how the page performs with the selected template.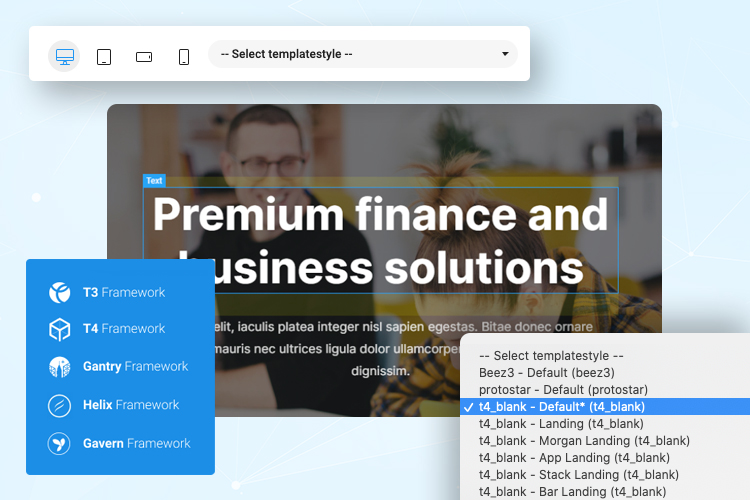 Welcome T4 Builder with 20% OFF.
Coupon code: HI_T4
Buy T4 Page Builder Pro to enjoy all the beautiful website bundles, premium section designs and much more