We are happy to announce the release of Beta 3 for T4 Joomla page builder. The major release includes following important updates:
Huge core upgrade for better user experience, performance and more
Animation settings for content block and element
New content elements and re-structure, improve all current elements
15+ new content blocks
Core update with major improvements
This is the most important task in the Beta 3 release and it is the task that took most effort from the team. The work includes:
Codebase optimization for better performance
Improve the tool user experience to make it more friendly and give user best experience.
The update also fixed many issues reported from users and the issues reported from our Test team
Make your page more fascinated with 70+ animations supported at core
We added animation setting for all content elements: image, column, paragrahp, button and more and all content blocks.
You can select a content element or content block, select an animation in the Setting panel. For each animation, you can:
Delay: delay time to start animation (in seconds) when you scroll to the element/section.
Duration: animation duration (in seconds)
Content elements: support more elements, restructure and improvements
T4 Joomla page builder Beta 3 supports 35 content elements: image, text, map, video, link, icon list, table, icons, and many more. The element allows users to add content for their website faster and easier.
In T4 Page builder, a page is a set of the content block, each content block is built from multiple content elements.
15 new content blocks
T4 Joomla page builder supports an amazing content block library with hundreds of content blocks for many topics to help users build pages, update content faster. Just drag and drop to add any content block to any position in a page and update media, content and it is ready to publish. This beta 3 release, we added 15+ more new blocks for feature intro, team, pricing table.
We also fixed lots of issues
With the huge update on core, there are many issues reported from users and test team are fixed.
Create your own T4 Page Builder site
And Try It For Free
You can try the great Joomla page builder without any installation by creating your own T4 Page builder site. It takes you no more than 5 minutes.
-
Access T4 Page Builder Demo → and create your own site by adding your name and email in the site creation box.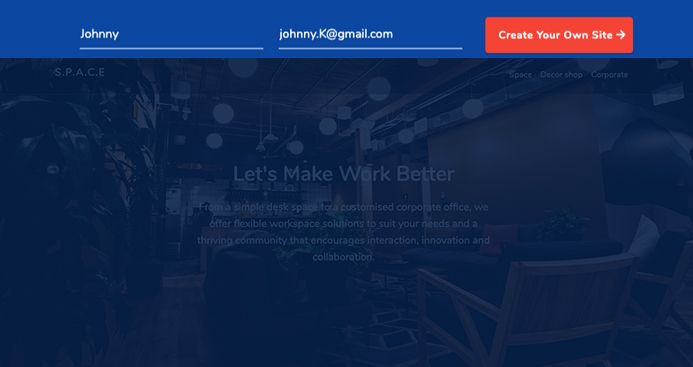 An email with your website info is sent to your email.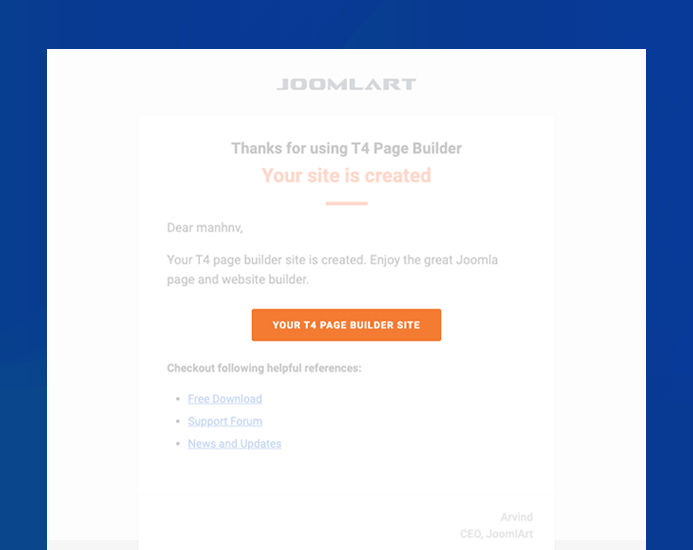 Hit the edit button to edit the page with T4 Page Builder.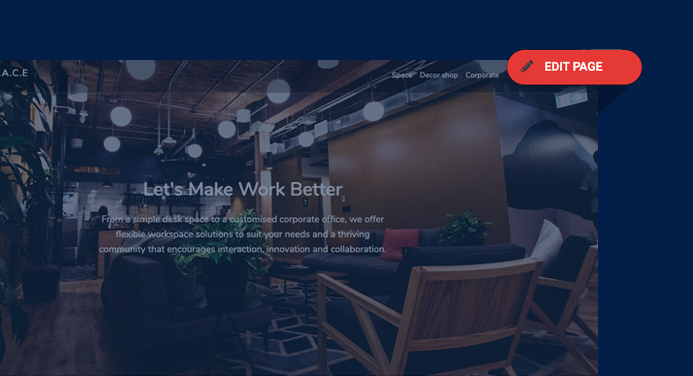 Now, enjoy the great Joomla builder platform.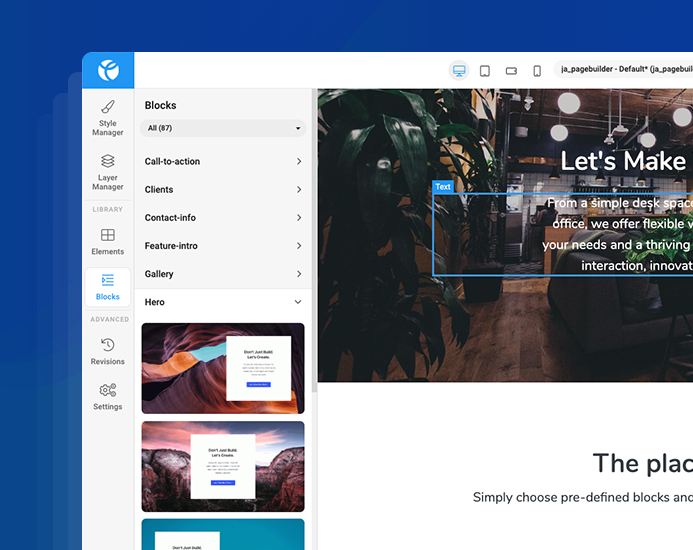 Download T4 Joomla Page Builder