Hi everyone,
We are thrilled to announce the latest updates for our robust T4 Template Framework - version 1.2.0, designed to take your Joomla websites to the next level. This update brings enhanced compatibility with some of the most popular 3rd party extensions, expanding the possibilities for your website. With seamless integration, you can now harness the power of:
JomSocial,
Kunena,
EasyBlog,
EasyDiscuss,
Docman,
and Virtuemart.
Let's dive into the details!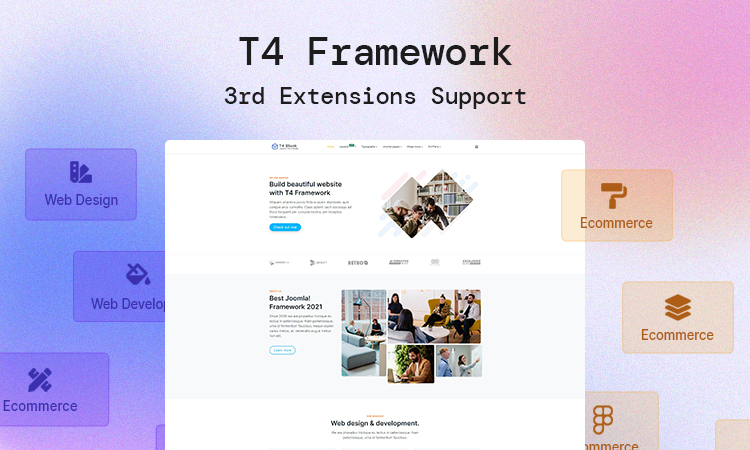 JomSocial integration: Elevate your site user engagement
Enhance user interaction and community building with seamless JomSocial integration in T4 Template Framework. Unlock the power of social networking and create thriving online communities effortlessly. Benefit from sleek design, intuitive navigation, and expanded JomSocial features that foster meaningful connections and encourage user engagement.
Virtuemart integration: Build a robust e-commerce platform
Transform your Joomla site into a feature-rich online store with Virtuemart integration in T4 Template Framework. Create an exceptional shopping experience with elegant product displays, seamless checkout processes, and responsive design. Leverage improved style and layout options to build a visually appealing and user-friendly e-commerce platform that drives conversions.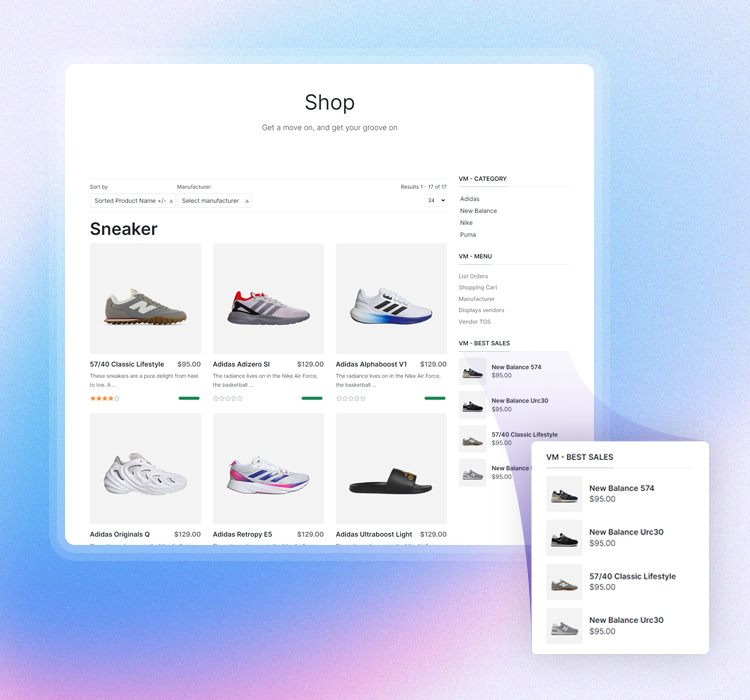 EasyBlog integration: Optimize content management
Take your blogging experience to new heights with the integrated EasyBlog extension in T4 Template Framework. Empower your content creation journey with a visually captivating and user-friendly blogging platform. Experience customizable layouts, engaging content display options, and advanced blogging features that enable you to share your stories with style and impact.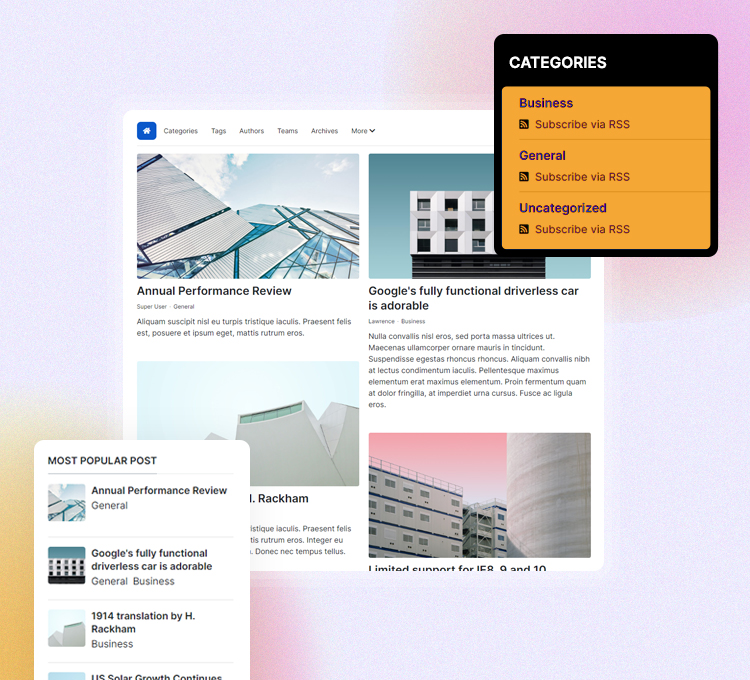 EasyDiscuss integration: Foster dynamic discussions
Drive dynamic community interaction and facilitate lively discussions with EasyDiscuss integration in T4 Template Framework. Seamlessly integrate a powerful discussion forum into your website, empowering users to ask questions, exchange ideas, and collaborate effortlessly. Enjoy enhanced style and layout options that create a vibrant and engaging online forum experience.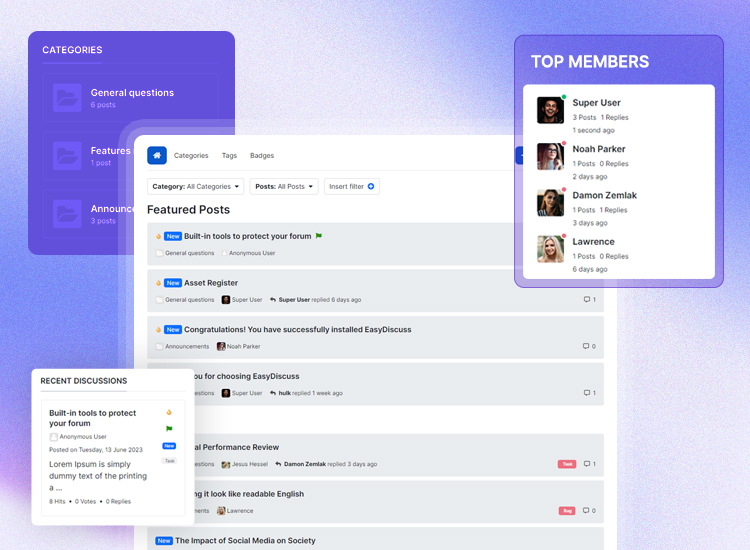 Docman integration: Streamline document management
Efficiently manage and showcase your documents and downloads with Docman integration in T4 Template Framework. Experience a seamless integration of powerful document management features with visually stunning layouts. Simplify document organization, access control, and sharing, ensuring a smooth and professional user experience for managing your valuable resources.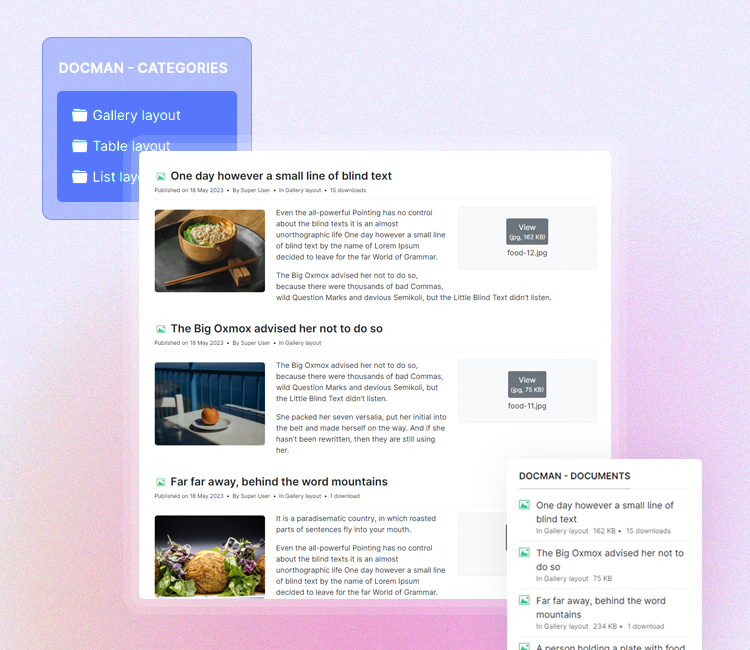 Kunena 6 forum support: Enhancing community engagement
With the seamless integration of Kunena Forum into the T4 Template Framework, you can effortlessly build a dynamic and engaging community platform. Whether you're running a support forum, an online community, or a knowledge-sharing hub, the enhanced style and layout options offered by T4 will elevate your Kunena Forum to new levels of visual appeal and user-friendliness.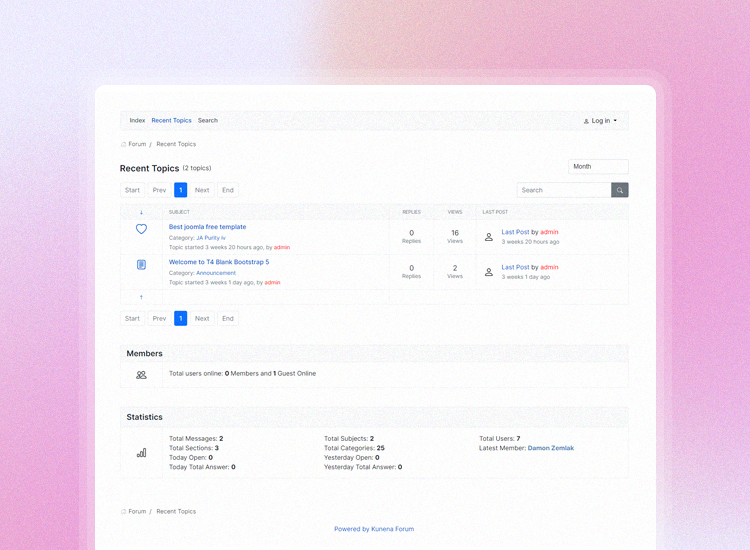 👍 Let us know what you think about this template in our discussion forum