Joomla! 4.2.8 is now available. This update addresses a critical security vulnerability in the web services API, which is an essential component of Joomla. We strongly recommend that you update your Joomla website to version 4.2.8 immediately to ensure that your website remains secure and protected from any potential attacks.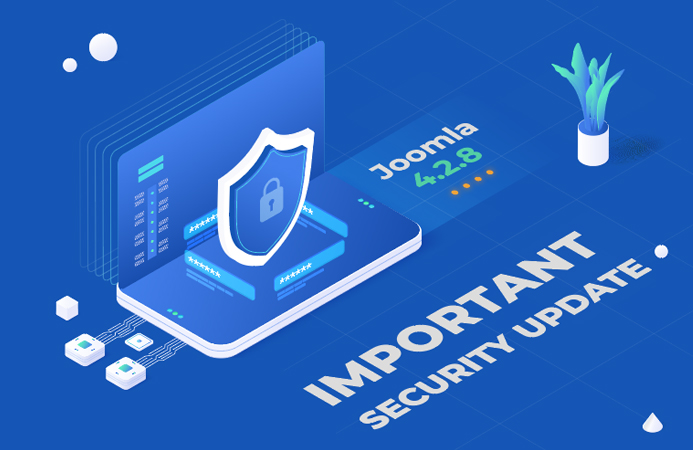 We understand that security is a top priority for your website, and as such, we ensure that our templates and extensions are always up-to-date and secure.
This release only contains the security fix; no other changes have been made compared to the Joomla! 4.2.7 release.
---
3 steps to keep your Joomla site secured:
1. Upgrade to Joomla 4.2.8
Upgrading your Joomla website to version 4.2.8 is a straightforward process that can be completed in just a few simple steps.
Backup: Before you begin the upgrade process, we strongly advise you to take a backup of your website and database. This is a good practice that can help you recover your website quickly in case something goes wrong during the upgrade.
To upgrade to Joomla 4.2.8, please follow these steps:
Log in to your Joomla administrator panel > System menu
Go to the Update box and select to update Joomla
Check the agreement "I'm aware that a backup before any update is highly recommended." then click Start update
Wait for the upgrade process to complete. This may take a few minutes, depending on the size of your website and the server's speed.
That's it! Your website is now running the latest version of Joomla, and you can be confident that it's secure and protected from potential attacks.
2. Update template and extension
We recommend you to update the latest version of our template and extensions that includes the updates for Joomla new version compatibility, PHP 8 support, and bug fixes.
3. Reset your Passwords
In addition to upgrading your website to Joomla 4.2.8, we strongly advise you to renew the passwords for all credentials that are stored in the global site configuration, namely:
Database
SMTP
Redis
HTTP proxy
This extra step is an essential security measure that will help ensure that your website is as secure as possible.
---
Get trouble with the upgrade? Contact us for support
If you have any questions or concerns about the upgrade process, please don't hesitate to contact our support team, who will be more than happy to assist you.
Thank you for choosing our products, and we look forward to continuing to provide you with a safe and secure website experience.