Hi guys,
We understand, the JA Page Builder server issue recently is giving you trouble, and again, we are sorry about this. Our team has been working hard to find the best ways to fix the issue, giving you a better way to update content, or trying to re-build pages for you.
New version of JA Page builder is available for upgrade. The main feature of the update is the HTML editor support to update content. Please check the details below: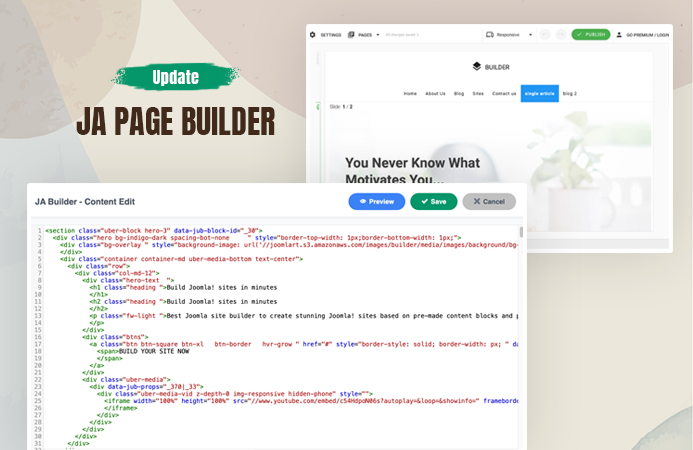 JA Page builder 1.1.7
Edit page content with HTML editor - for pages created before October 12, 2021
You can edit your page content easier with the HTML editor. Click the Edit page as usual, and update content for your page/block.
You can also add more sections, using custom CSS to style for the new sections.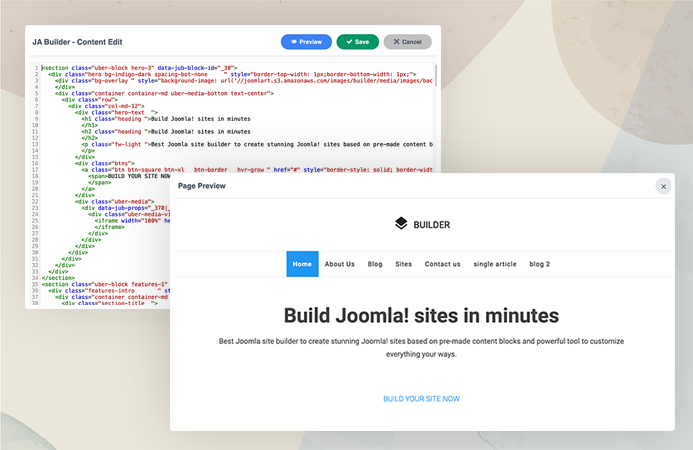 New pages work with page builder editor
When you create new pages/blocks, you can use the page builder editor. It is working fine at the moment.