Hi guys,
Finally, JoomlArt team can announce the preview of our Admin template - JA Admin. The template is built to help you manage your site easier with intuitive working panel and the ability to customize based on specific requirements.
Core features of the Admin Joomla template:
Improve structure of default Joomla Admin template
Profile Dashboard: each user can have their own dashboard with different quick links, module and permission
Manage Profile Dashboard: enable or disable any module or quick link for specific profile. You can add more quick links.
Search: easily find article, banner, modules right from the admin panel.
Drag and drop to configure modules in dashboard panel
Intuitive Module Manager panel: group modules by position, quickly add new module, change order and edit module.
Google Analytics integration
Customize style of the admin template via the template manager.
Sneak Peek 1: Main Dashboard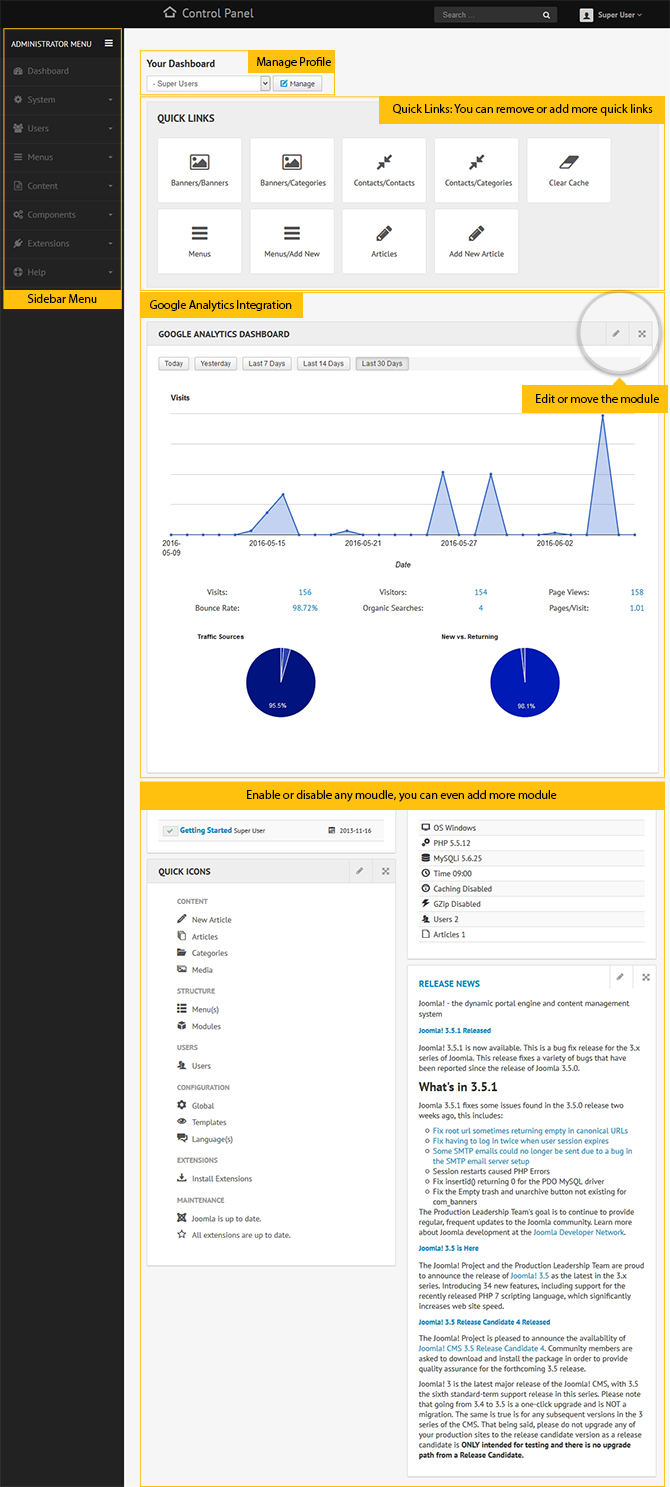 Sneak Peek 2: Drag and Drop to change positions of module in dashboard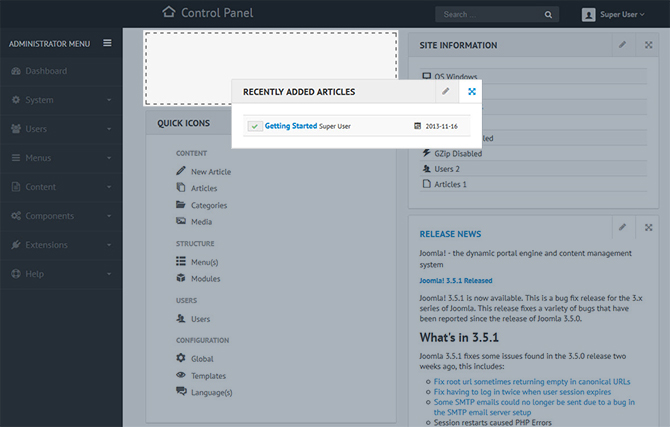 Sneak Peek 3: Search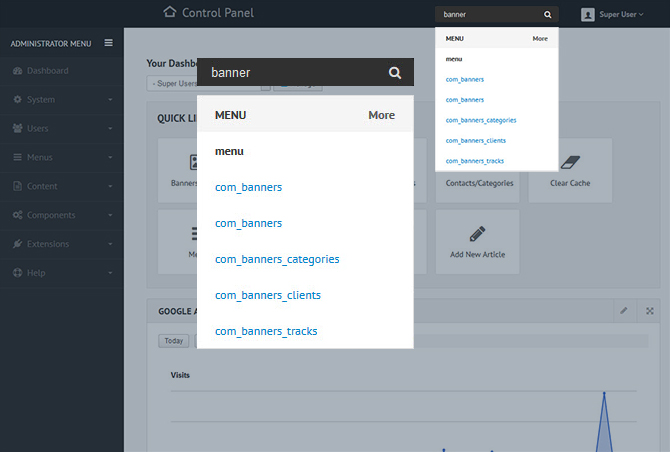 Sneak Peek 4: Configure Dashboard Profile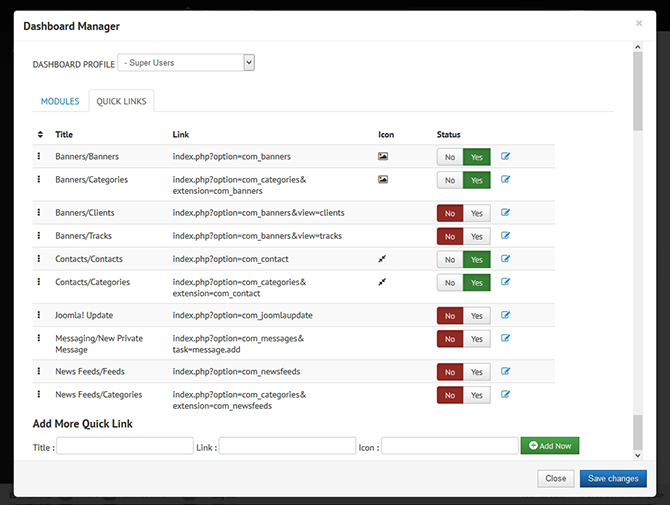 Sneak Peek 5: Module Manager panel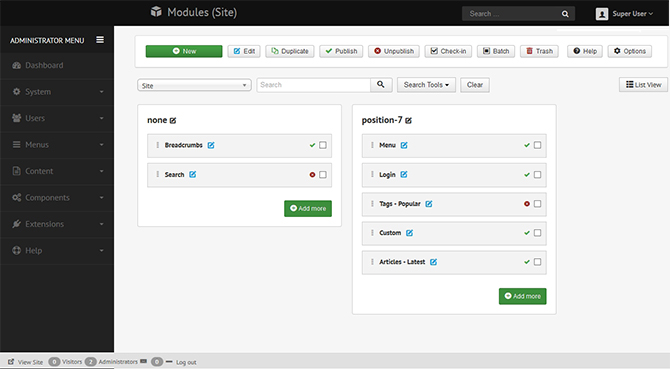 Sneak Peek 6: Template Manager