Uber Introduction
Uber is the perfect All in one Joomla template to help everyone build their business site. This special Joomla template is a feature project for Joomla 3 & Joomla 2.5. It is a built with T3 Framework template with Bootstrap 3, and the Advanced Custom Module.
Uber is the first JoomlArt template to sport on the brand new Joomla extension JA Advanced Custom Module (JA ACM). With JA ACM, one can build a whole website from the scratch with multiple content blocks for Testimonials, CTA, Gallery, Slideshow, Pricing Table, Features Intro, etc. Just choose the blocks you desire and start to connect them.
Uber is now one of the most powerful responsive Joomla template, a Swiss knife for Joomla sites building with 18+ content blocks, 80+ variations, 17+ sample sites, and thousands of possibilities.
Note: All in one Joomla template - Uber version 2.1.0 is here, more powerful, more possibilities in this new intro video.
Uber Features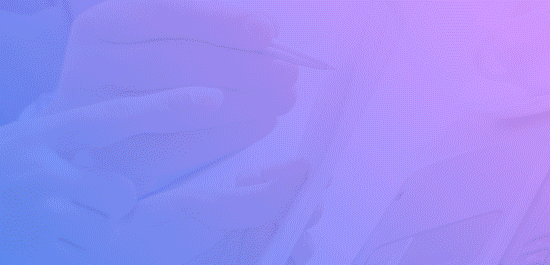 One site fits all template
Uber is the combination of simplicity from Joomla templates and the insight to help startup with their endeavours. You spend less time on creating Joomla site for your business, and have more time to do things that matter.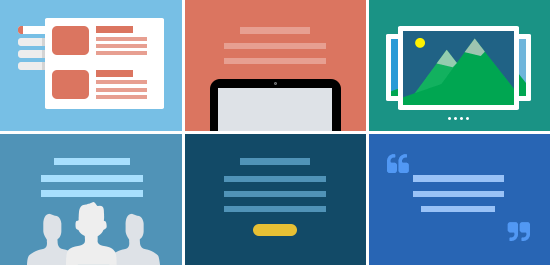 Power of Advanced Custom Module
Advanced Custom Module is the core feature of Uber template. One module, endless possibilities. With JA ACM, you can customize your Testimonials, CTA, Gallery, Slideshow, Pricing Table, Features Intro, with thousands of variations.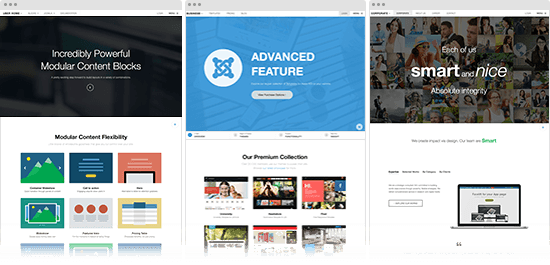 Bundled with 17 pre-built site templates
Uber template is a versatile package with 17 custom built sites: Business, Corporate, and Beauty Spa Centre, etc. With help from ThemeMagic and Layout Configuration, you can create a whole new horizon for your startup and business sites.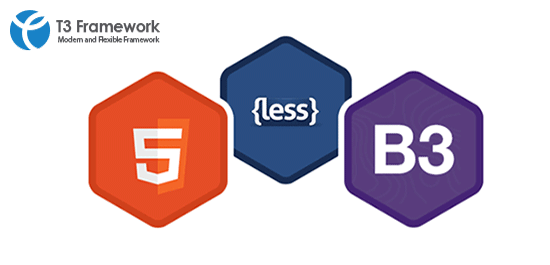 T3 Framework with Bootstrap 3
The traditional power of JoomlArt template lies in T3 Framework with Bootstrap 3. Now it is even more versatile when combined with JA ACM. Simply beautiful layout, and useful tools.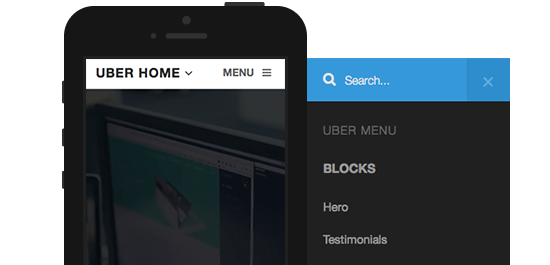 Megamenu and Off-Canvas Menu
Desktop's Megamenu navigation and mobile's Off-Canvas menu are indispensable in Uber template, thanks to T3 Framework.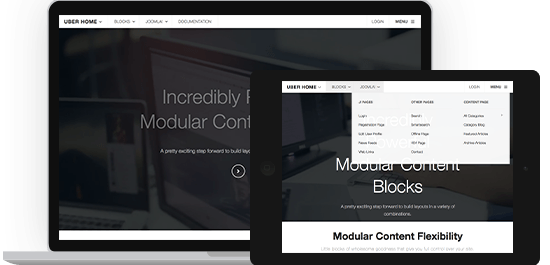 Fully Responsive
Uber is the quick and easy way for an entrepreneur to create fully responsive Joomla website. Now you don't have to worry about what your site looks like across screens!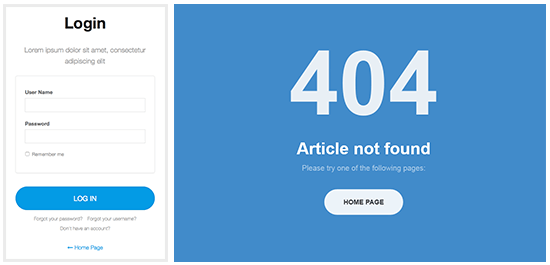 Joomla custom pages
Uber supports all the default Joomla custom pages.
3rd Party Extensions
AcyMailing

EasyBlog

EasyDiscuss

EasySocial

JomSocial

Kunena

Paycart

VirtueMart
Changelogs
Version 2.1.9
28 Dec, 2018
Bug Fix
Got error on contact page
Got css error on email form
Content position to right or center
Cant load privacy content on popup
Got error on registration and user profile page
Custom field is not working on the frontend
Got error in content management
Cant show note field on edit aricle page
Version 2.1.8
15 Jun, 2018
Update
Can't change the data interval for JA ACM - Slideshow Style-3
Bug Fix
Map displaying problems in Uber App
Video player autoplay
Kunena: Quick reply page is cut off
JA ACM - Hero Style 4 video doesn't play on chrome browser
Kunena: Login form is missing style
Initial loading screen missing images
ACM Module does not show position selection when edited on frontend.
Version 2.1.7
31 Oct, 2017
Bug Fix
Missing Custom field group on edit article page
ACM Features Intro Style 5 issue on chrome only
Container tab displays incorrectly when use 2 container tabs in a page
Cant show date picker in the timeline style when create new timeline
MIssing search and clear icon on tag item page
Cant save datetime in ACM timeline module
Article title on search result page displays error
Version 2.1.6
16 May, 2017
Update
Upgrade Easyblog and Paycart component
Improvement
https://www.joomlart.com/forums/topic/google-font-calls-to-suppose-https/
Bug Fix
Easydiscussion - Cant post reply
Having problem whe using gallery acm under container tabs
Missing background image on pricing table blocks
Kunena - Quick reply popup displays ugly
VM - Missing style on add to cart popup
Missing background image on features intro style 9
Cant show custom fields on contact page
Discussion: Got error page when ask a question
Missing background image on some statistic styles
Jomsocial - Got error when click on profile page
Call to Action block is missing background image after upgrade J3.7
Css error on edit article page
VM - Css error on shopping cart page
Missing background image on slideshow style 2
Custom field is not displayed after title
CB - Css error on community builder page
https://www.joomlart.com/forums/topic/acm-container-tabs-headings-kick-up-404-errors-in-google-webmaster-tools/
Gallery style 3 is missing background image
Kunena - Missing files on profile page
Css error on category blog page
Missing background image on footer blocks
Cant show recaptcha on edit article page so I cant save changes
Version 2.1.5
15 Dec, 2016
Bug Fix
[Kunena] Missing style on admin profile page
Upgrade Kunena 5.0.x
Skip component content not working
[Kunena] Css error on report popup
[Kunena] Missing border on category page
Version 2.1.4
26 Aug, 2016
Bug Fix
Got some css error on article editting
Missing close icon on bookstore template
Header Jumping when using sticky
Video page is blank
Gallery Style 3 - Has navigation displays error on small creen
[Jomsocial] Got error message on profile page
[Bookstore] My cart displays error
Version 2.1.3
08 Apr, 2016
Improvement
Isotope gallery hang for a few seconds before load inside tab
Bug Fix
IE: Slideshow's control buttons display not nice
Google map doesn't work in mobile layout
Bug with ACM in Client display mode in Firefox
VM: Sidebar display wrong position on List Orders page
Unable to customize JA ACM Footer module
Jomsocial: Calendar display not nice
Easydiscuss: Missing language
ACM Hero video configuration
VM: Direction to blank page when search
Convert static text to JText
Jomsocial: Css error when post status
Easydiscuss: Text and button are overlapping
JA ACM Header doesn't work with multilingual
VM: Missing "book store" category image
JA Extra Fields tab doesn't show in Uber - Restaurant style
[FORUMPID:503815] ACM - Pinterest link adds "+" before account name
Menu layout is missing style
VM: Shopping Cart page need more styled
Problem with modal box style
Kunena: Can't see button's text when hover on it
Version 2.1.2
16 Sep, 2015
Bug Fix
Kunena - Announcement: Calendar button is not styled
[Business] Back to top button displays on top after open sidebar
ACM Gallery Style 2 - not working properly in responsive setting
[kunena] CSS error on attachment part
Can't click to play video in JA ACM module - Hero style 4 on iPad
Alt attribute for images in hero is missing
Uber acm gallery style-1 image alignment issue
[kunena] [IE9] CSS error on Create new topic
Acymailing module: can't show poppup
After updating the recent JA ACM for Uber
[kunena] Error on Profile page
Temlate layout is broken in IE9
[VM] Cant show popup add to cart on IE8
Problem with JA ACM Pricing Table
[kunena] DB error after change Avatar
Problem with Landing style in responsive mode
Some errors on Smart Search page
Modules are not editable in front-end
Animation Problem in Gallary style2 [Lily animation]
Problem with sticky menu in Uber - Music style
Modules not showing up after update Uber 2.1.1 (SEO setting problem)
[kunena] Get error when create new Topic with attachment
Problem with Gallery Style 2 - Effect Lily in Chrome
JA Extra Fields Not showing on JA Uber Restaurant
Can we get updated Uber demo site with new notifications?
Version 2.1.1
17 Apr, 2015
Bug Fix
Community Builder: Css error on userprofile
Megamenu displays ugly when enable Caption
Community Builder - Mobile: Unban Profile Requests and menu are overlapping
Community Builder: Login form error on Mobile
Version 2.1.0
11 Apr, 2015
Bug Fix
[ACM: Slideshow - style 3] Missing languages
Iphone4: Submenu form is breaking
Medicare - Ipad: Some error on home page
iphone 4: Easysocial missing style
Iphone4: Edit profile page is overlap
Virtuemart: Remove paging algorithm at front end
Ipad: Kunena is wrong function
Iphone4: Kunena Edit Profile is cutting form
[ACM: Testimonials : style-8] mising language
[Uber J3x Compatibility] Remove " Web links" at Joomla menu
Ipad - Bookshop: Shop page is need more styled
Iphone4: My account page is missing responsive
Chrome: Easydiscuss is error display code
Edit module front end: "Pricing Table" module is missing text
Easydiscuss: Remove space
Iphone - Medicare: Some css errors
Iphone4: tags page is cutting text
Edit module frontend: " Testimonials Style 2" module is missing "ON/ OFF" text
Iphone4: Remove the line at Login page
Kunena: Break tabmenu
iphone 4: remove space of " Subscribe to updates" popup
iphone4: application page is cutting text
Iphone4: Arrow icon is wrong position
AcyMailing Module: The optitons are wrong place at the backend
Ipad: Vituemart are cutting form
Paycart: Tracking order page need more styled
Ie8: My page is missing style
[Uber J3x Compatibility] " The best Joomla template ever! " module is missing text
Ipad : Vituemart page is overlap
Iphone4: Account maintenance page is cutting form
Vituemart: Character form is wrong position
[ACM - Timeline]: Can't show Block intro text
Easyblog: Blogger page is missing space
Iphone - paycart: Order successfully text should be resize
Paycart: Confirm step when checkout is not styled
Iphone4: Easysocial page is missing sapce
[ACM: Slideshow - style 3] There is no option default selected
iphone4: The scroll is not work when Report popup display
Ipad: Registration page is Overlap
Iphone4: My Topics page is missing space
[ACM: Testimonials : style-8] Some parameters don't work
ACM frontend module editing - core or joomlart feature ?
Ipad - Book Store: Css error on slideshow
Iphon4: Shopping cart page is missing responsive
[ACM - [Container] Slideshow : style-5] Missing language
Edit module front end: "[Restaurant] Text banner" module is missing style
[ACM - Accordion] Expand & Collapse icons are working incorrect
Iphone - Bookshop: Css error on Product list
Iphone4: "Subscribe to discussions" popup is missing style
Ie8: Joomla! menu is not show submenu when user hover
Iphone4: Slideshow is cutting text
Easyblog : Overlap form
Iphone - Paycart: Product summary displays error on confirm checkout form
iphone4: Our service page is overlap
Iphone4 : Easysocial edit profile page is missing space
Vituemart: Missing space àn overlap
ipad: Vituemart is missing style
Paycart: Css error on Login step when checkout
Ie8: All event page is missing text of button
[Uber J3x Compatibility] " 10+ Robust Sample Sites" module is missing field
ACM: Accordion block displays ugly on Iphone, Ipad
Iphone4: Product detail page is missing style
Ie8: EasyBlog Calendar is not working
Wedding blog page is missing style of text
Easyblog: wrong position
Iphone4: Easydiscuss detail page is missing responsive
Paycart: Product's image displays ugly on Cart page
Iphone4: Typo page is missing responsive
Easysocial: The icon link are not working
Iphone4: Blogger is missing space
Uber template two error
Iphone4: Kunena No Replies page is missing style
Ie8: duplicated password form
[ACM: Header : fullscreen-overlay-menu]: Missing language
Vituemart: Popup is wrong position
IE8: Joomsocial pag is not display submenu and image
Edit module front end: "Hero Block 5" module is wrong language
BookShop: Can't scroll down menu
Iphone4: Vendor contact page is missing responsive
IE8 Vituemart: " Add to cart" button is not working
Easydiscuss: Error break
Medicare: Css error on News page
Easyblog : Missing style for date
Iphone4: Ask a question page is missing responsive
Corporate page is missing mesage
iphone4: Archive Articles page are missing space
Vituemart: error overlap
ipad: Kunena page is missing style
Paycart: Missing language on Group Rules
ie8:Joomsocial is missing function
[Uber J3x Compatibility] " Top Menu" module is missing style
ACM: Timeline block is not responsive
Ipad - Landscape: Mainmenu displays ugly
ie8: Easydiscuss is overlap
Charity page is cutting text
Edit module front end: " Lastest posts" module is missing style for Authors form
Iphone4: Users page is missing responsive
Paycart: Error on App Store page
Iphon4: Profile page is missing style
Easydiscuss: Cutting text
Iphone4: Easyblog detail page is overlap
Ipad - Landing page: Remove white line on page
iphone4: Joomsocial friends page is wrong position
Ie8: Main menu is break when user click sidebar icon
Ipad: Vituemart is wrong position of button
Vituemart: Category page is overlap
[ACM: Header : fullscreen-overlay-menu] Some parameters don't work
[Uber J3x Compatibility] " AcyMailing Module" module is missing style
Bookshop: Banner module is not responsive
IPad - portrait - Paycart: Address step need more style when checkout
Vituemart: Display overlap
[ACM - Timeline] Can't click to show calendar