JA Playmag Introduction
Quick Info
Updated on:17 Mar, 2023
Version:2.0.3 Changelog
Download:242,883
JA Playmag is a versatile Responsive Joomla template for Online Gaming Magazines and supports both Joomla 3 & Joomla 2.5. JA Playmag also supports RTL Language Layouts, K2 Component and Kunena forum.
One of the great feature of this Joomla template is the game review page, together with scores and rating system. JA Playmag will surely capture the attention of your readers with dark tone and bold design, stunning headlines and texts, along with the gaming spirit.
Kunena powers the forum in the JA Playmag and K2 component has also been styled great for this template. JA Playmag is flexible, you can easily make changes to suit your needs: twist the CSS properties with ThemeMagic, transform the layout with Layout Configurator or build your own Megamenu. This template supports RTL language layouts.
JA Playmag Features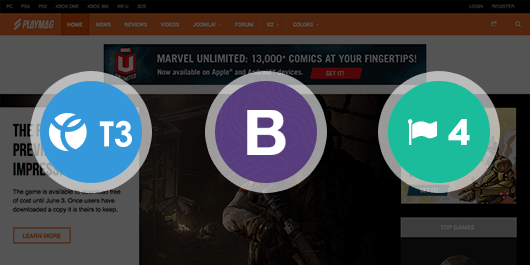 Built on the latest T3 Framework compatible with Bootstrap 3
The robust Joomla template framework - T3 Framework is powerful yet flexible, with Bootstrap 3 at core. With T3 Framework, you can easily customize most of JA Playmag CSS properties using ThemeMagic in real-time without the need to go too deep into the code along with endless fascinating features.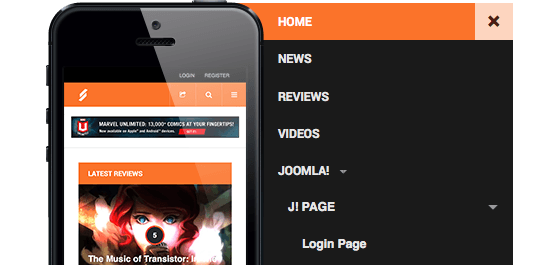 Megamenu and Off-Canvas menu
JA Playmag supports both Megamenu navigation system on desktop and Off-Canvas menu on mobile and tablet devices. These menus ensure great surfing experience for gamers while on the go, and help them stay connected with their gaming hobby.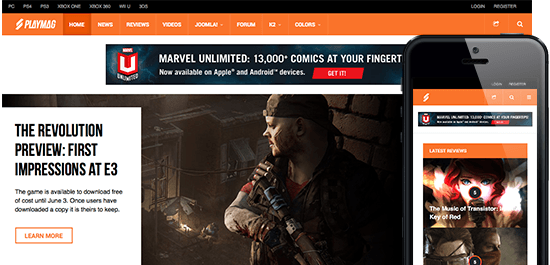 Fully responsive design
With T3 Framework at core, JA Playmag is fully responsive Joomla template and looks gorgeous across different devices and screen types.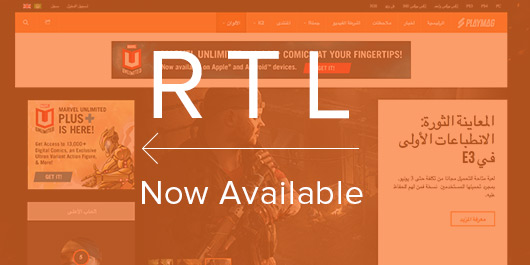 Right To Left Language Layout
JA Playmag supports RTL layout at default thanks to the T3 Framework.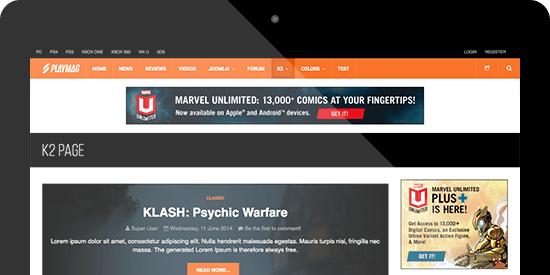 Supports K2 Component
K2 component helps provide the CCK power and we have special K2 theme in JA Playmag.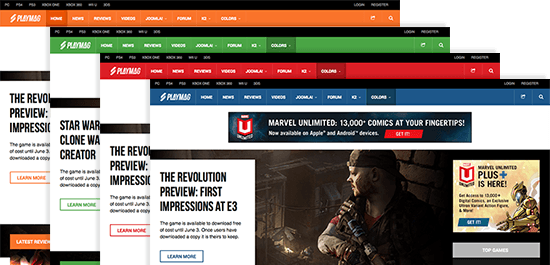 4 colors by default
JA Playmag comes in 4 colors: Orange, Red, Green, and Blue. These theme colors will make your Online Gaming Magazine site bold and engaging.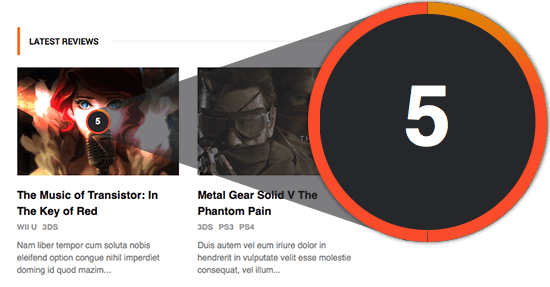 Special Review Pages
Gaming is interactive. The online gaming magazine Playmag enhance gamers' tastes with special Review pages, and Rating Results. No gaming enthusiasts are left behind with Review Pages.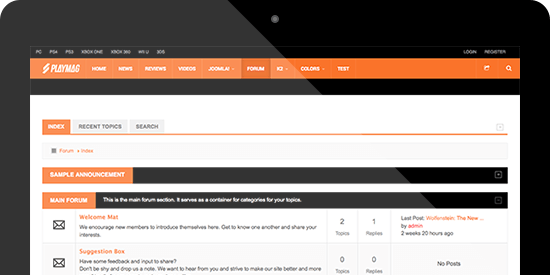 Gamer style for Kunena
Kunena is the best of the free Joomla forum extensions and we have special theme for Kunena for impressing gamers.
3rd Party Extensions
K2

Kunena