JA Content Slider Module Introduction
JA Content Slider module is used to slide your articles from Joomla categories with cool effects.
The module's rich back-end configuration covers all built-in functionality like: layout, animation control, auto thumbnail creation, images size, number of articles, sorting and much more.
Easy and elegant display of article list
Support Joomla content and K2 content
Support 2 slide modes: Vertical and Horizontal
Item size is configurable
Show or hide article image
Include number of settings for animation
JA Content Slider Features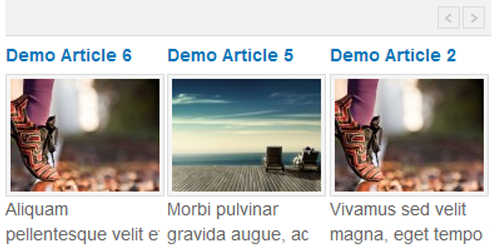 Easy and elegant display of articles list
The module allows you to easily and elegantly display a list of articles in slide. User can slide articles displayed in the module.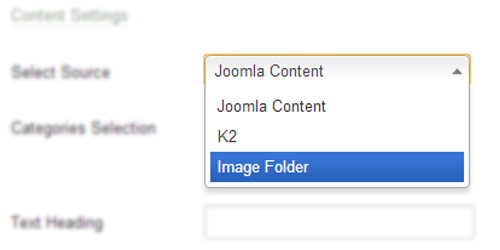 Support multiple content types
The module supports 3 content types: Joomla, K2 articles from selected categories and images from a folder. If you select to use images from a folder, you can add title and description for each of images in the folder.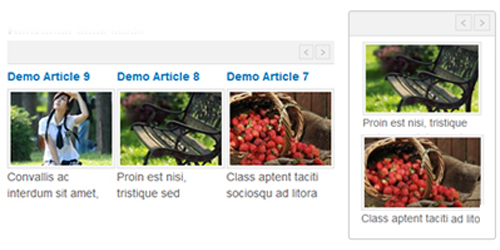 Horizontal or vertical display mode
You can display content slider in horizontal or vertical slide mode. It depends on position you want to display the module in.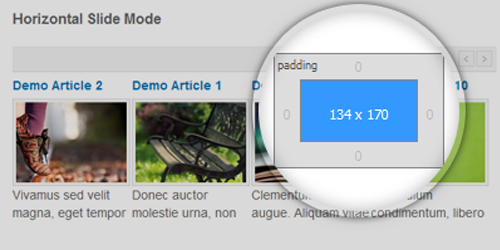 Item size is configurable
You can set size (width and height) for articles displayed in the module. This feature will help you make the module fit any position in your site.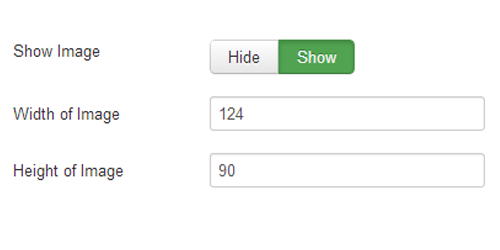 Show or hide article image
In case the content you select is Joomla or K2 Content, you can enable or disable article image. When enabled, you can configure the size for article image and thumbnail mode to resize images.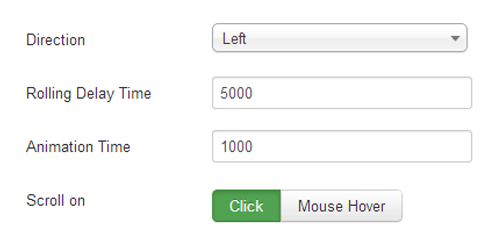 Various settings for animation
JA Content Slider includes many settings for animation. The module supports auto slide, when enabled, articles are auto slided with configurable duration and interval time.
Changelogs
Version 2.7.4
23 Jul, 2018
Version 2.7.3
02 Jun, 2017
New Feature
add new featured : option to show thumbnail image ABOVE article Title
Improvement
Compatible with Falang Component
Upgrade to compatible with Joomla 3.7
Bug Fix
Limit number K2 categories to 2
Type Image: doesn't show Images
Version 2.7.2
27 Mar, 2015
Bug Fix
J34 - The input box doesn't display if choose other type
Code error on Front-end with extra field.
Version 2.7.1
23 Oct, 2014
Bug Fix
Problem with output content in multilingual site
Version 2.7.0
21 Jul, 2014
New Feature
JA content slider extra fields using K2
Version 2.6.9
22 May, 2014
Bug Fix
Update to compatible with JQuery 1.9+
Version 2.6.8
08 Jan, 2014
Bug Fix
An error is occurred when after the template is launched
Version 2.6.7
03 Jan, 2014
Bug Fix
The module does not show the K2 item title on url alias
Version 2.6.6
07 Nov, 2013
Bug Fix
Fix admin parameter helper on Joomla 3.2
Conflict js with joomsocial
Version 2.6.5
15 Jul, 2013