JA Property Introduction
Quick Info
Updated on:27 Apr, 2023
Version:2.0.1 Changelog
Download:3,410
JA Property is an advanced real estate Joomla template that offers purpose-oriented design with all the useful features and ready-to-use pages for any real estate, properties business website.
This Joomla real estate template provides flexible layouts for Property pages, easy management systems for properties, agents, advanced properties search and filters based on JA Megafilter - the best Joomla search and filter Joomla extension. In short, JA Property is a complete and ready solutions for real estate website with least possible development time and cost.
This versatile real estate Joomla template is developed on T3 framework with Bootstrap 3 integration, fully responsive design, SEO optimization, and powerful admin panels with advanced features: layout configuration, custom code, megamenu builder, and more.
JA Property supports RTL (right to left) language layout by default.
JA Property Template Features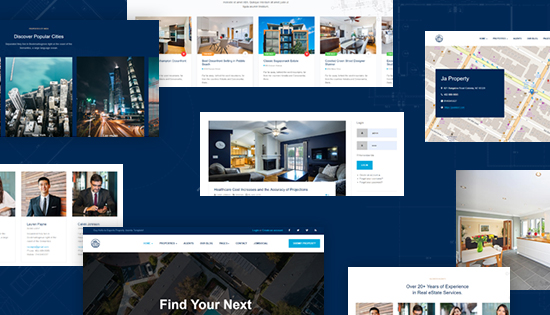 Designed for real estate business website
JA Property is dedicated Joomla template designed for real estate, properties rental business websites with useful features and required pages for properties, agents, search and filter.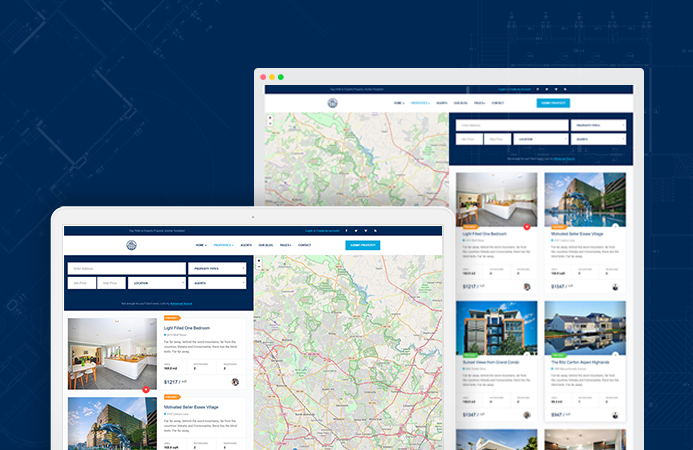 Flexible Properties layouts
JA Property real esate Joomla template supports multiple page layouts to display properties in list and grid layout. These layouts are also supported with search and filter to find properties based on your requirements.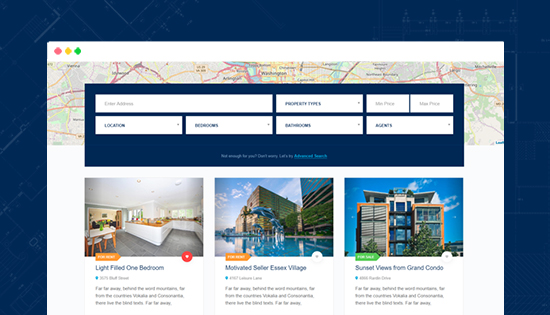 Advanced Property search and filter
The Advanced properties search provided in JA Property is based on JA Megafileter - the best Joomla search and filter Joomla extension, it is powerful and fully customizable to fulfill various needs. You can setup search and filter with fields defined by yourself with ease: address, location, price, agent, number of bedrooms and more.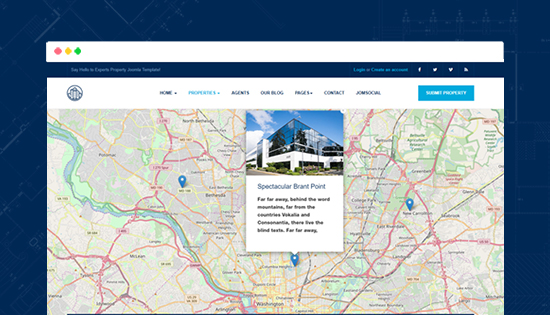 OpenStreetmap with Properties Markers
JA Property integrates OpenStreetmap that allows you to display OpenStreetmap with properties markers on search results page, properties display pages, property detail page. When click on the marker, it shows short info of the property: thumbnail image, title and short description.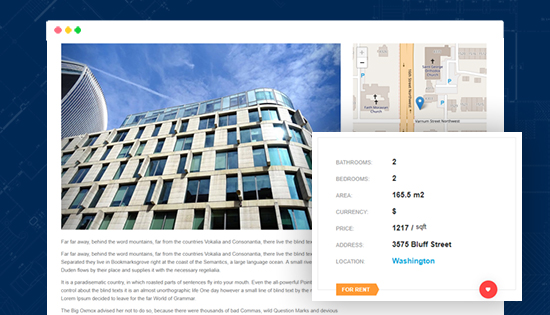 Property Additional Details
The real estate Joomla template provides an easy to use system to manage additional property's additional details based on Joomla custom fields inbuilt feature: price, address, bedroom, bathroom, area, latitude/longitude and more.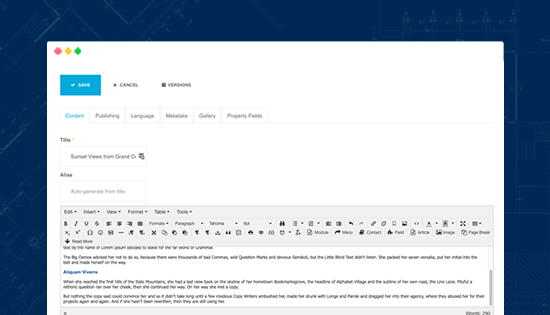 Front-end Property Submit
JA Property allows agent (Joomla user) to submit property from front-end. Admin can restrict certain level of users (using Joomla ACL system) from submitting properties from admin dashboard and font-end.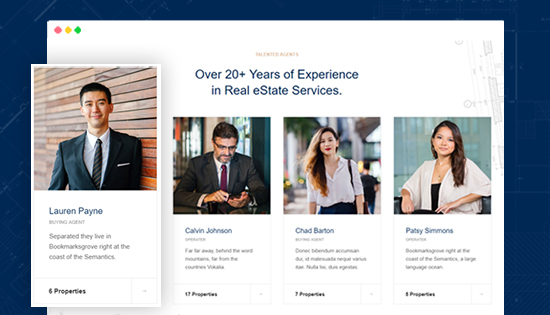 Agent management system
You can create a page to show list of Agent in grid view. Each Agent is a Joomla user mapped with a Joomla contact item. It is easy to update agent info using Joomla contact component. Admin configure permission to allow Agent to create properties.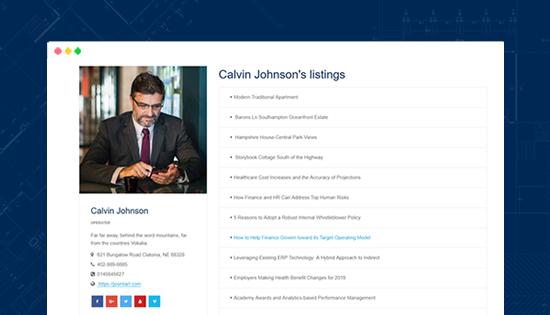 Agent details and Agent's property list
Each Agent has its own details page with Agent info: image, description, contact info, social info and their created properties list. User can quickly view all properties of an agent./p>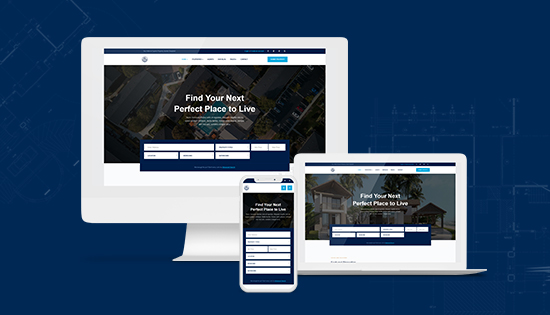 Fully responsive and retina ready
JA Property is responsive at core, give smooth user experience on all responsive layouts. All graphics used are in high resolution to ensure your website looks crisp on modern displays.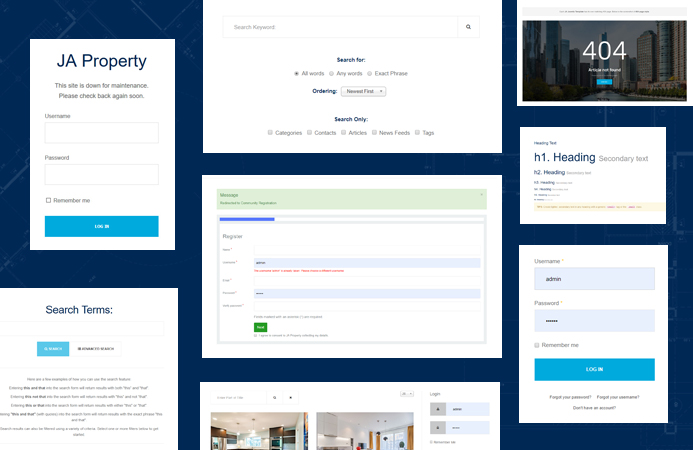 Support all Joomla default pages
Beside dedicated pages for property, the real estate Joomla template also supports all Joomla default pages with customized to fit the template design: Blog, Tag page, Contact, 404, Offline, Search, etc to save time in setup a full website.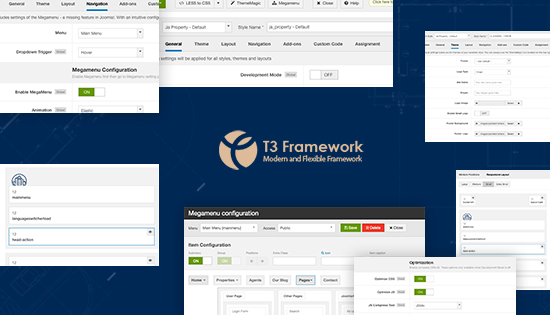 Built with T3 Framework
The Joomla real estate template is built with robust T3 framework with powerful features built-in and ease of customization.