JA Facebook Like Box Module Introduction
Quick Info
Updated on:31 Aug, 2021
Version:2.6.4 Changelog
Download:1,935
Version 2.6.1 has been released to make the module work with Facebook Graph API v2.3, check out more →
JA Facebook Like Box Module, provides Facebook Page owners to attract and gain Likes from their own website content, it uses the FaceBook LikeBox API.
Display Facebook page owner in your site
Number of connections is configurable
Show|Hide Facebook stream and header
Module size is configurable
Support 2 color schemes: light and dark
17 standard colors for module border
JA Facebook Like Box Features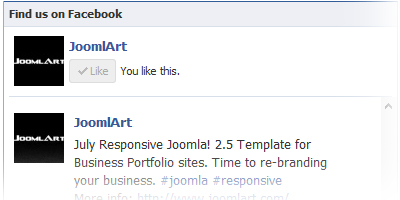 Display Facebook page owner in your site
Add the Facebook Page ID that you want to display its content in your site.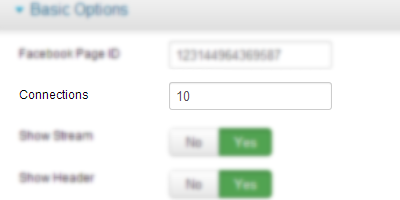 Number of connections is configurable
You can set number of connections to be displayed in the module.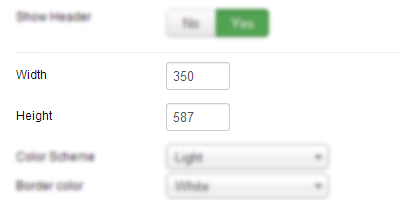 Module size is configurable
To make sure the module can fit any position in your site, you can configure the module's size.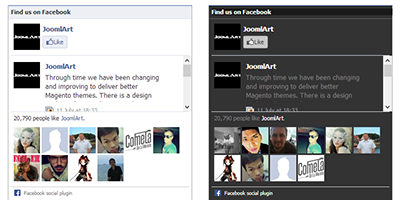 Light or Black color scheme
The module supports 2 color schemes: Light or Blank. With one click, you can switch within the 2 themes.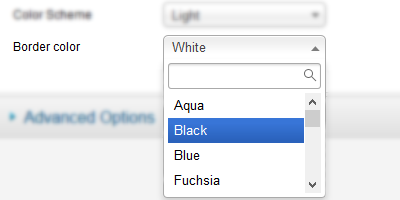 17 colors for module's border
There are 17 standard colors that you can select for the module's border: white, dark, blue, green, lime, gray, etc.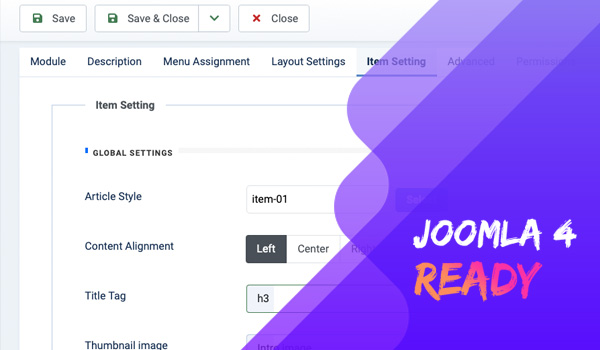 Joomla 4 Facebook like box extension
Joomla 4 stable is out with huge updates and improvements. The extension is updated to fully support the latest Joomla version. Install and set it up on your Joomla 4 website.