JA Findus Introduction
Quick Info
Updated on:02 Oct, 2023
Version:1.0.5 Changelog
Download:2,427
JA Findus provides the ultimate solution for directory and listing websites with the least possible development time and cost. It supports flexible listing layouts, a powerful search and filter system based on JA Megafilter - the best Joomla search and filter extension, 3 listing detail layouts, listing item management using Joomla articles with additional fields for Google map, open hours, contact, menus and many more, you can also create your own custom fields that adapt your listing business.
Thanks to the excellent T4 framework, the template is powered by many new web technologies: Bootstrap 5, Font Awesome 5, LESS, etc. It supports multiple beautiful bonus pages: blog, team, contact, and all Joomla pages with individually customized styles to fit the template design and to help you build your fully functional Directory Site.
JA Findus is fully compatible with Joomla 4 & Joomla 3 with quickstart packages included for each Joomla version. The template supports RTL language layout at core.
JA Findus Template Features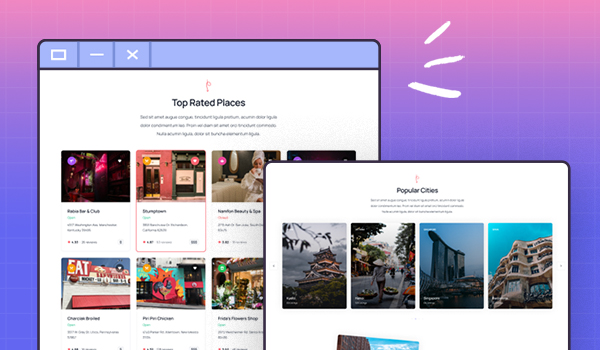 Dedicated Directory and Listing template
JA Findus is a dedicated Joomla template designed for directory, listing and review business websites with useful features and required pages for items listing, item details, search and filter, listing custom fields.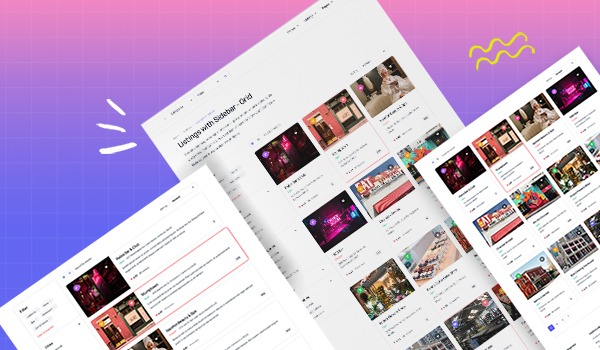 Multiple listing layout
JA Findus Joomla template supports multiple listing layouts to display listing items in flexible grid layouts. These layouts are also supported with a search and filter system to find items based on your requirements.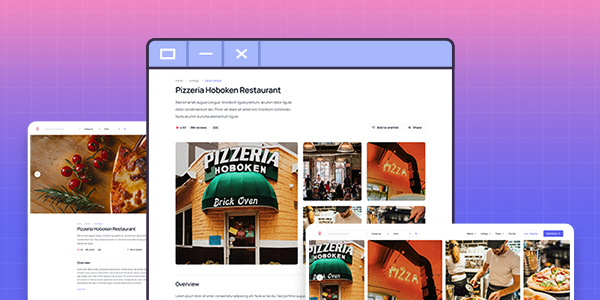 Multiple listing detail layouts
Want to present the listing items in many beautiful ways? Feel free to express your words temptingly cause we provide 3 different Detail-page layouts that supports multiple content types including the image gallery.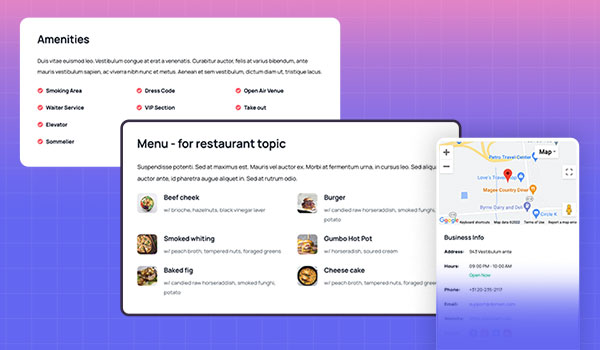 Listing additional details
The directory and listing Joomla template provides an easy to use system to manage additional listing's additional details based on Joomla custom fields inbuilt feature: Google map, open hours, contact, menus and many more.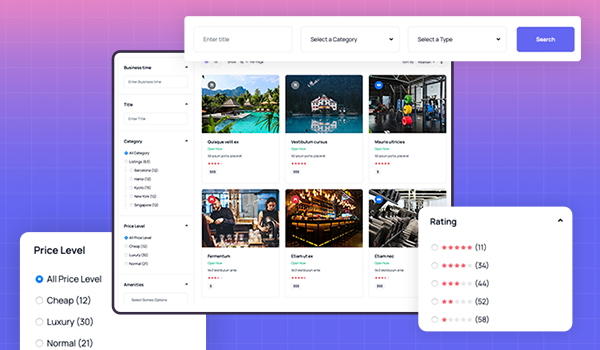 JA Megafilter support
The Advanced properties search provided in JA Property is based on JA Megafileter - the best Joomla search and filter Joomla extension, it is powerful and fully customizable to fulfill various needs.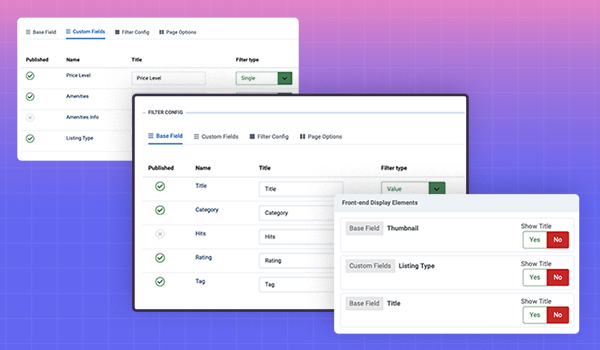 Customizable search and filter fields
Searching/filtering in a directory website is one of the most important feature. You can setup search and filter with fields defined by yourself with ease: keyword, rating, item types and many more.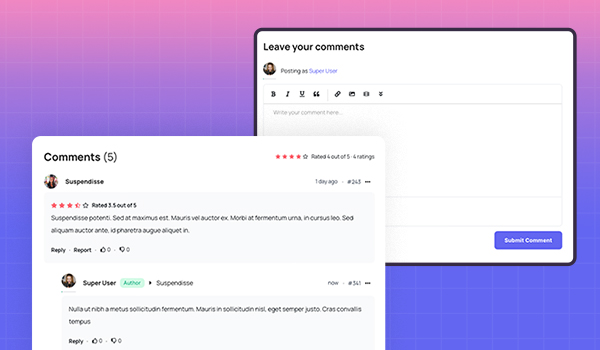 Review and rating
JA Findus allows users to rate and review listing items fast and easy based on the free Joomla review & comment extension - Komento. User can also filter items based on item's rating.
Beautiful bonus pages
JA Findus is packed with multiple stunning bonus pages such as Team page, Blog, Author, and more.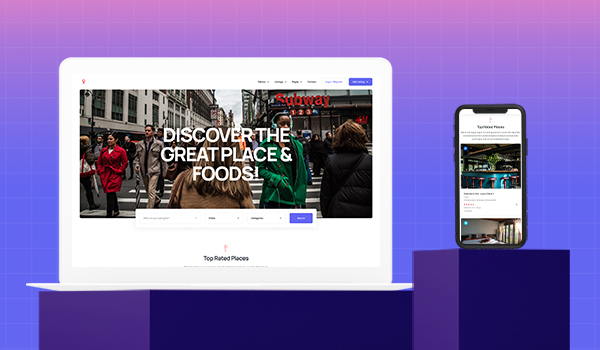 Mobile friendly ready
JA Findus is responsive at core, give smooth user experience on all responsive layouts. All graphics used are in high resolution to ensure your website looks crisp on modern displays.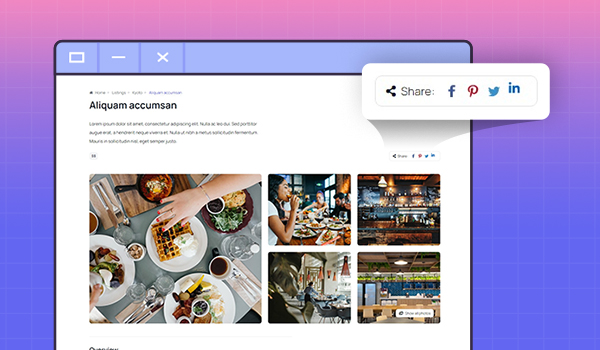 Social sharing with Open Graph
The template supports Open Graph to help manage the looks of all content shared from your site. Show your Facebook, Twitter and LinkedIn streams easily on your site.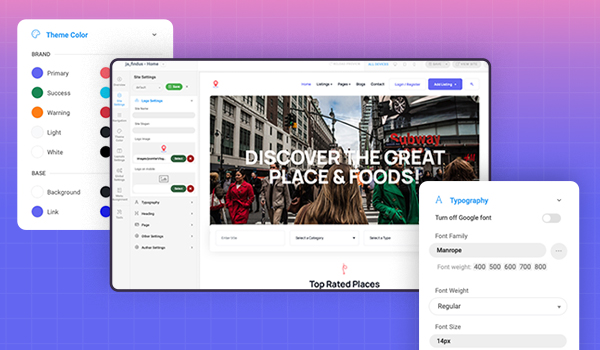 Built with the new T4 Framework
The Joomla creative portfolio template is built with the all-new powerful T4 framework with advanced features: layout builder, megamenu builder, theme customization tool, optimized for performance, and more.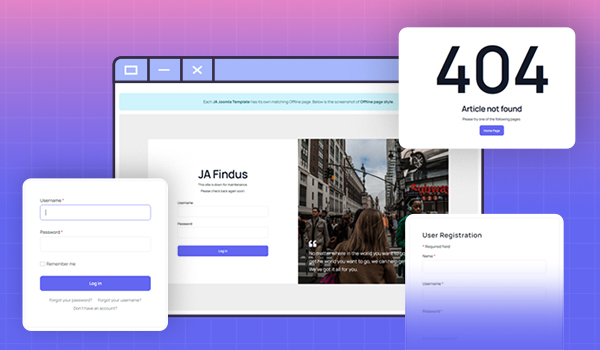 Support all Joomla default pages
Beside dedicated pages for directory and listing, the Joomla template also supports all Joomla default pages with customized to fit the template design: Blog, Tag page, Contact, 404, Offline, Search, etc to save time in setup a full website.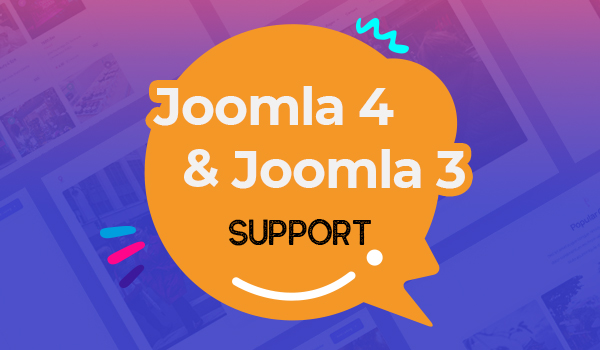 Supports latest Joomla 4 and Joomla 3
The template supports the latest verion of Joomla 4 and Joomla 3. In addition, we provide quickstart package for both Joomla 4 and Joomla 3 to quickly replicate our template demo on your server.