JA Admin Introduction
Quick Info
Updated on:24 Sep, 2020
Version:1.1.0 Changelog
Download:5,659
Joomla Admin Template - JA Admin is designed with improved UI & UX and additional advanced features to manage your Joomla backend with ease. Administrator can build profile dashboard for each backend user groups. The profile dashboard is easy to manage: enable or disable any admin module or quick links. The Search feature helps you find and access any element inside the admin panel. Best of all, its now very easy to whitelabel Joomla Backend and control who gets to see what in the backend.
New features and preset modules support for popular extensions are also present.
JA Admin features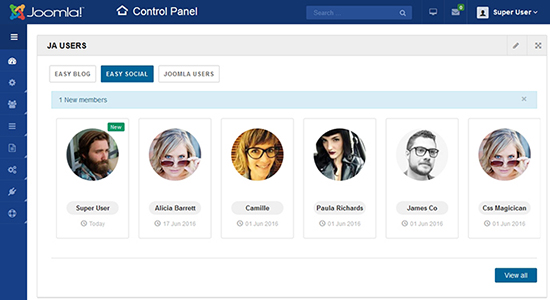 Free JA Users Module
JA Users module will list out latest signup users to your site, and to start with will supports Joomla users, K2, and EasyBlog users.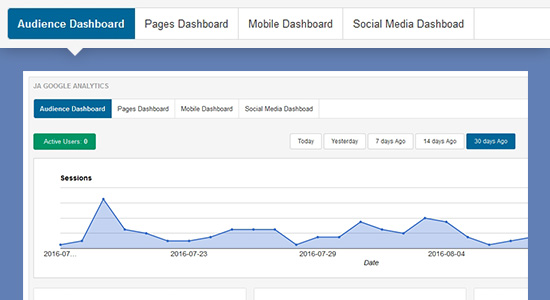 Free JA Google Analytics Reports Module
JA Google Analytics for Joomla is a backend Module to help users integrate Google Analytics to their Joomla Admin panel so they can check important parameters of their site performance from Google Analytics in their Joomla site dashboard.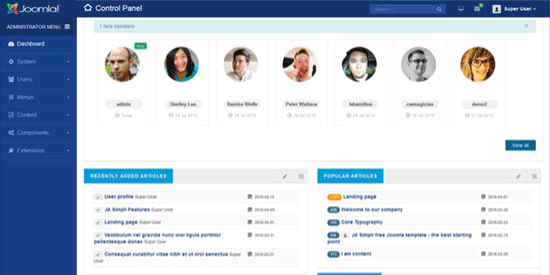 Improved UI & UX
The Admin Joomla template improves structure, user interface and user experience of default Joomla Admin template to make it more flexible and easier for website maintenance.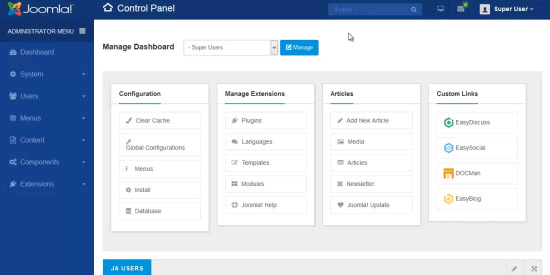 Dashboard Profile
By default, Joomla has multiple admin user groups. The Dasboard Profile can be configured with assigned modules and quicklinks that suits the usergroup, only show what super admin want the user to work with.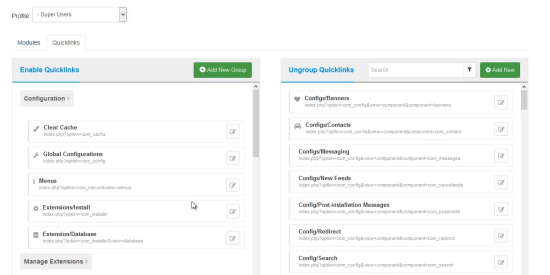 Manage Dashboard with ease
Administrator has full permission to manage dashboard: enable/disable modules, quick links, admin menu for specific dashboard.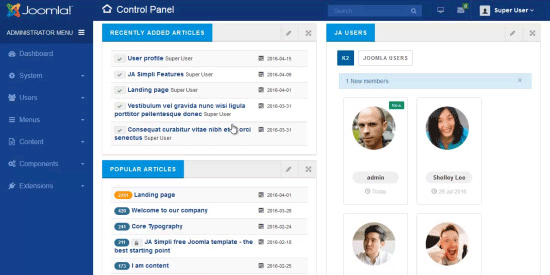 Drag and Drop to configure Dashboard
It is super easy to configure the dasboard panel, just drag and drop to change position of the modules in the panel. Admin can quickly edit the modules.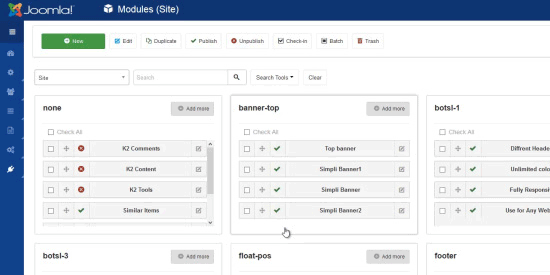 Powerful Module Manager panel
The Advanced module manager panel groups modules by position with all options to manage modules, you can drag and drop module between positions. Adding and editing modules in popup.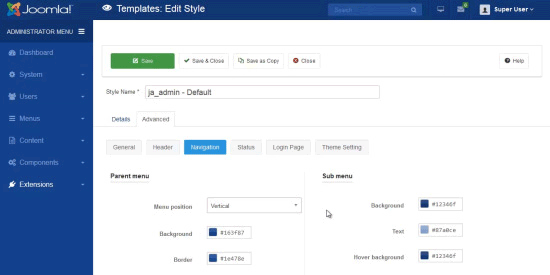 Vertical & Horizontal navigation
The Admin template supports 2 navigation types: Joomla navigation - Horizontal and Vertical navigation. More improvements coming in the upcoming versions.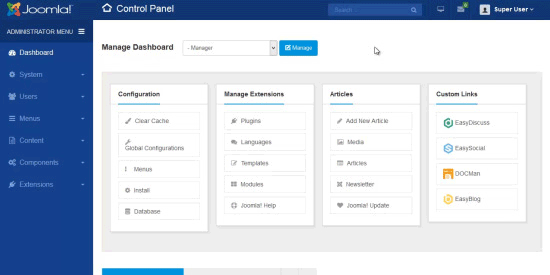 Back-end Search
Finding any element in back-end: article, modules, plugin, template is now easier with complete search function integrated into the JA Admin template.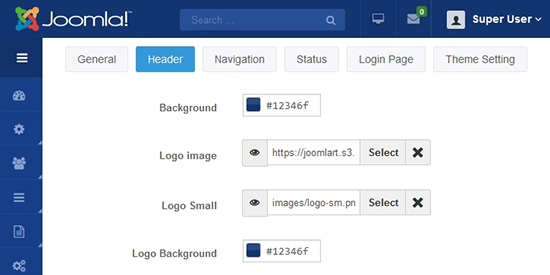 Theme Customizer
You can customize style of the admin template in real time with theme customizer based on tons of pre-defined parameters.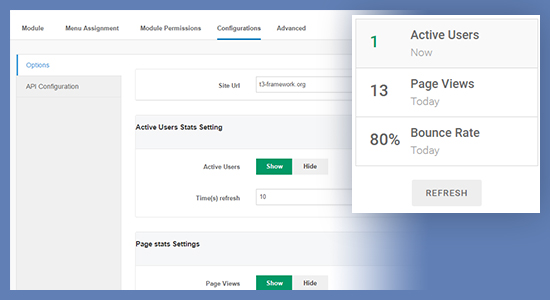 Google Analytics Statistic Module for Front-end
The new module allows admin to view active user, page view, bounce rate of the front-page page they are in.