JA Simpli Introduction
Quick Info
Updated on:18 Jul, 2023
Version:2.0.3 Changelog
Download:39,948
JA Simpli has been developed with the Joomla default templates in mind. We have tried to add the features that are missing from the default Joomla templates. No frameworks, default Joomla Bootstrap version but with tons of features and no coding skills required. , JA Simpli is perfect starter free Joomla template that should meet all your requirements: from a simple to complex Joomla projects, personal blog to professional business portfolio site. The template layout is super flexible to adapt for any purpose with ease. With 4 premade Home variants, you have more choices to start with.
Why Simpli? Well structured, lightweight, no framework, clean code, powerful theme customizer and layout manager. On top of that enhanced compatibility with 3rd party extensions.

JA Simpli Features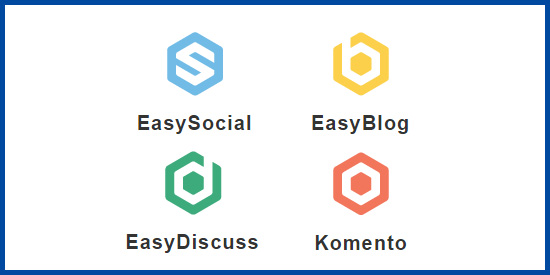 It just works. Seamlessly
JA Simpli in our testing works with all popular extensions such as EasySocial, EasyDiscuss, EasyBlog from StackIdeas. More extensions will be tested in coming days but for now we are satisfied of the code quality.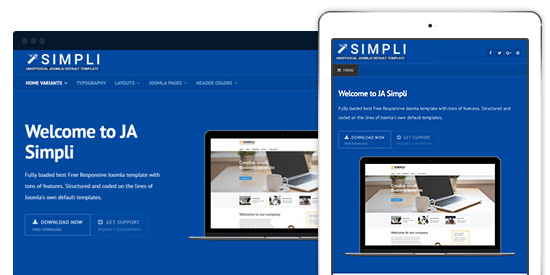 Fully responsive
JA Simpli is a fully responsive Joomla template. It looks amazingly beautiful in all screen sizes: Desktop, Laptop, Tablet & Mobile.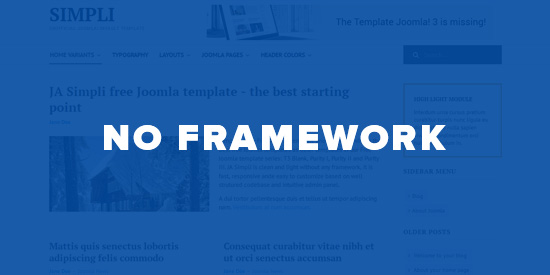 No Framework
The template does not base on any Framework to keep its core clean and lighweight.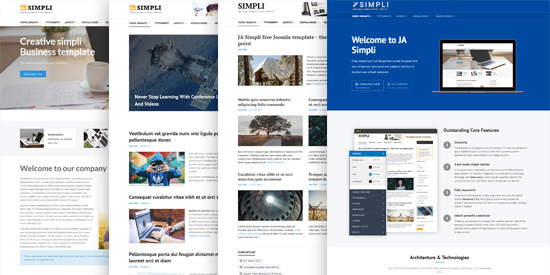 A perfect starting point
JA Simpli is a perfect starter theme for any Joomla project with flexible layouts, ease of customization and up to 4 premade outstanding Home variants and all Joomla default pages. Get started in minutes.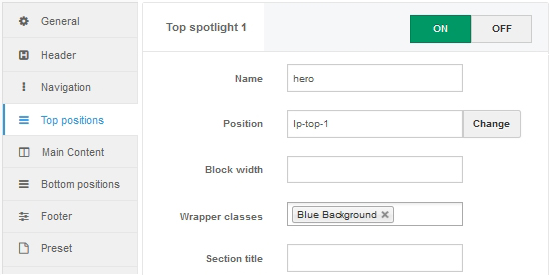 Layout Configuration
With the flexible layout system, the template allows you to adapt content with ease. In addition, the layout configuration panel built-in in the admin panel gives you power to add, delete module positions easily.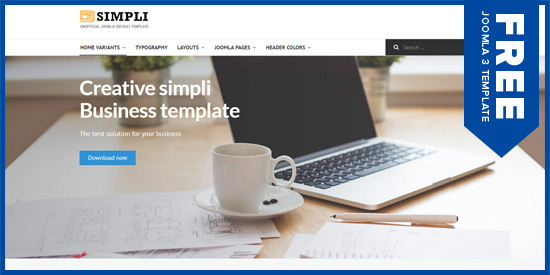 A free Joomla 3 template
JA Simpli is Joomla 3.x native, it is a FREE Joomla template, which makes it even COOLER. Definitely a responsive Joomla template you would never want to miss.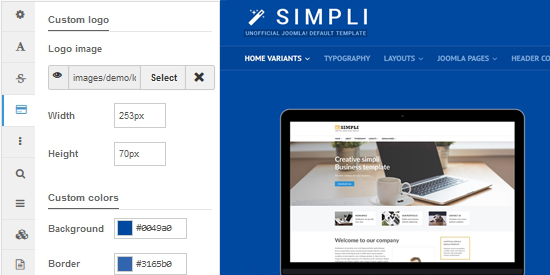 Customize in real time
JA Simpli is highly customizable: from its flexible layout system to the real time customization tool - Theme Customizer. Customize almost all the css elements of the template based on pre-defined parameters.