JA Nuevo Introduction
Quick Info
Updated on:21 Jun, 2023
Version:2.0.2 Changelog
Download:160,911
The App page responsive Joomla template for Joomla 3 & Joomla 2.5 - JA Nuevo is dedicated for apps startup or services page. It's a T3 Framework template with Bootstrap 3, RTL Language Layout, K2 Component, and responsive
JA Nuevo is modern design template with lot of whitespace and simplicity. It helps enhance the performance of a landing page, improve readability and make a bold first impression. JA Nuevo is flexible with robust tools, you don't have to be CSS ninja, or PHP geek to do the customization.
JA Nuevo is a must have Joomla template for app page, business, services, or landing pages. This template supports RTL language layouts.
JA Nuevo Features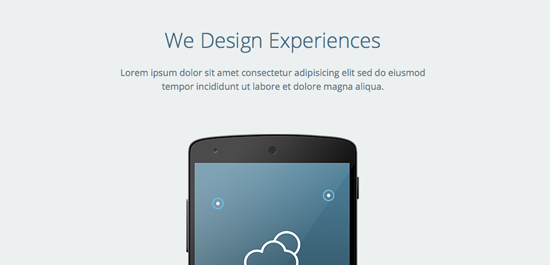 White space design
JA Nuevo makes use of white spaces and minimal design to boost the performance of your landing page. It's easier to read and strike bold impression.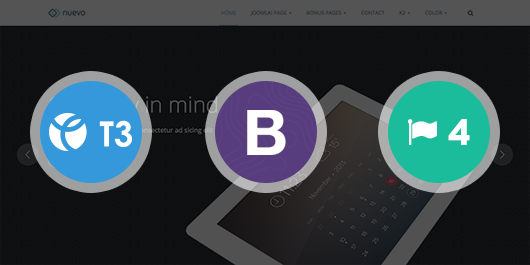 T3 Framework and Bootstrap 3 at heart
JA Nuevo is developed with the leading Joomla template framework - T3 framework and the well-known Bootstrap 3. With these powerful tools, you can twist every aspect of the template with ThemeMagic and Layout Configurator.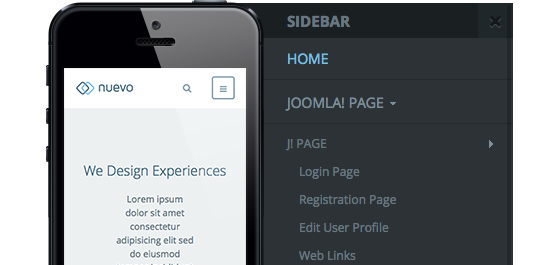 Fully responsive design
JA Nuevo is not only powerful but also flexible with its responsiveness. This is one amazing look across multiple devices mobiles, tablets, desktops.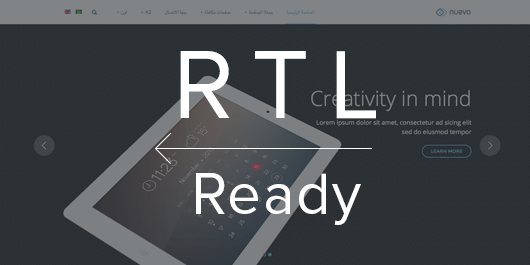 Right To Left Language Layout
With the power of T3 Framework, JA Nuevo is friendly with the RTL language layout from the very first version.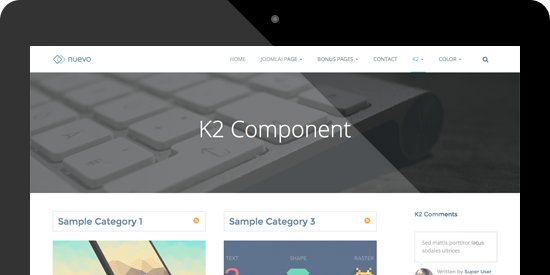 Supports K2 Component
Blogging with K2 component in Joomla is one of the best combinations. Your way to the blogging world with JA Nuevo and K2 component is fast and easy.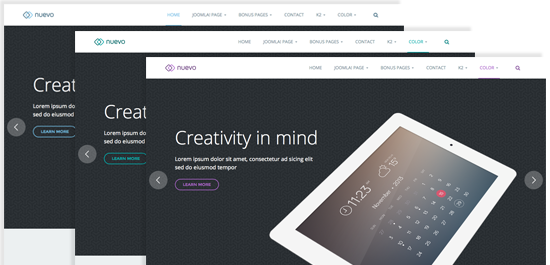 3 colors available
JA Nuevo comes with 3 simple colors: blue, violet, and green. Just a simple touch with color, your Joomla page will never be the same.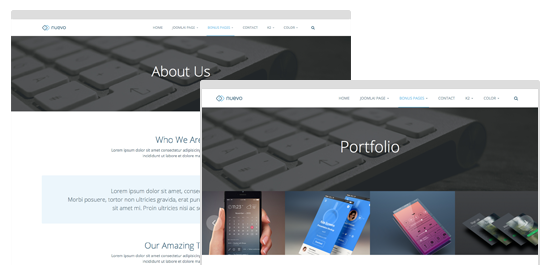 6 bonus pages
Along with other Joomla customized pages, the vault of JA Nuevo contains multiple bonus pages i.e. Service, Feature, About, Typography, Blogs, and Portfolio page. It's a full fledged pack for building your app landing page.
3rd Party Extensions
AcyMailing

K2