JA Vital Introduction
Quick Info
Updated on:27 Apr, 2023
Version:2.0.4 Changelog
Download:2,853
JA Vital is a professional Joomla template for Hospitals, and Health Care centers, featuring cosmetic clinics. Its oriented & creative design, many beautiful content blocks to represent your website content in smart layouts.
The medical Joomla template provides specifically designed sections and pages for Healthcare website: Department directory, Services, Doctors, and beautiful bonus pages: Blog, Contact, and all Joomla default pages with customized style to fit the template design.
The Joomla medical template is built with the robust T4 Joomla Template Framework, fully responsive at core, optimized for SEO and performance. It supports Acymailing for newsletter signup and marketing plans.
RTL language layout is supported by default.
JA Vital features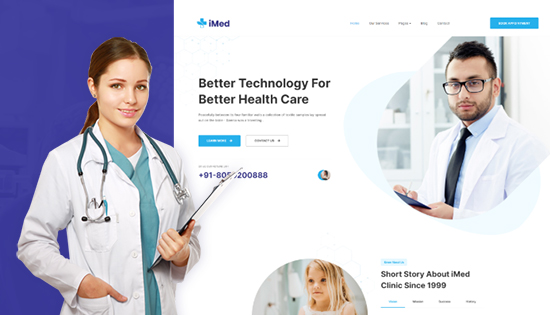 Dedicated Joomla Medical Template
JA Vital a well designed Joomla template for any healthcare businesses with dedicated design to represent your medical services, department facilities, doctors in flexible and modern design.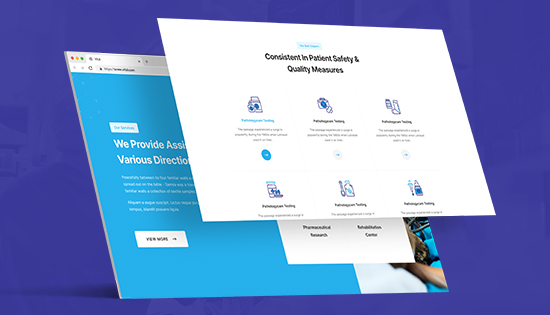 Medical and Healthcare services layout
The service page with creative designs shows off your medical and healthcare services in smartest ways with beautiful masthead, service list with icons, testimonial and more.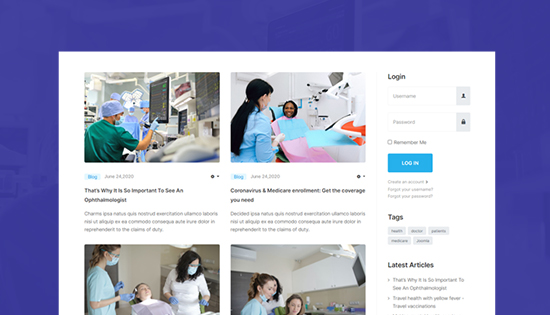 Beautiful additional pages
The modern Joomla template for hospital and healthcare supports multiple additional pages: Blog, Contact, and all Joomla default pages with customized style to build a complete website faster and easier.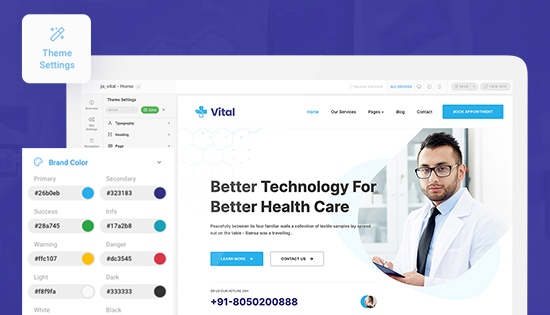 Built with Robust T4 Framework
Thanks to the best T4 Joomla template Framework, JA Vital is easy to use and customize with visual layout builder, theme customization tool, megamenu builder and many more advanced features.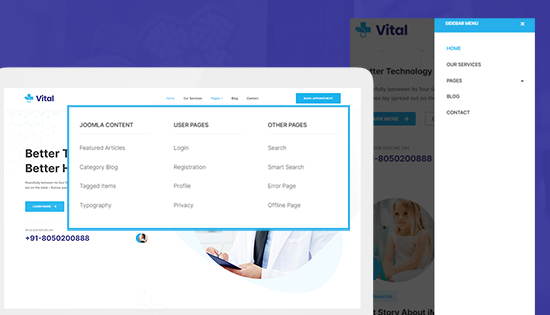 Megamenu & Mobile Menu
The medical and healthcare Joomla template supports multiple menu systems to create flexible and friendly navigation: Megamenu for Desktop and Off-canvas or dropdown menu for Mobile layout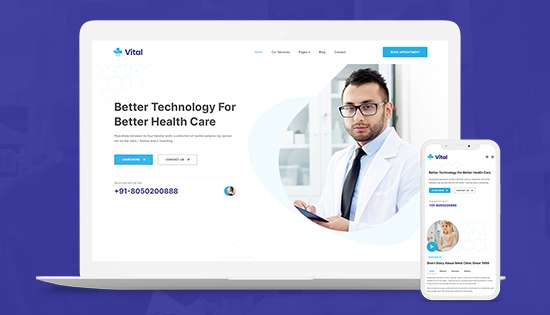 Mobile friendly ready template
JA Vital is fully responsive and optimized for mobile to build a mobile-friendly website with the best look and feel on all responsive layouts.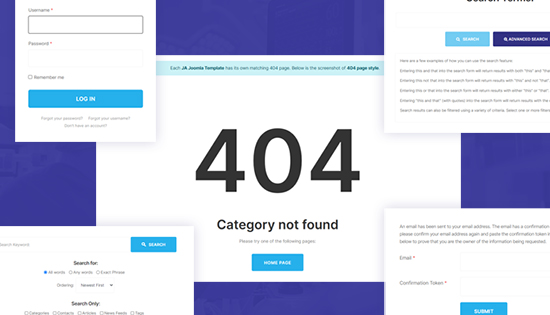 Support all Joomla default pages
All Joomla default pages are supported and styled to fit the template design: tags, category blog, search, 404, error, and more.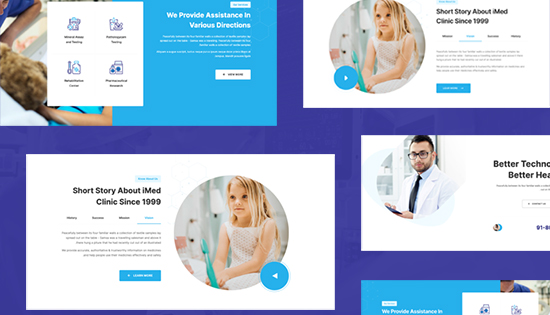 RTL languages layout is ready
The template supports RTL - Right to left layout to build web sites with special languages: Arab, Persian ...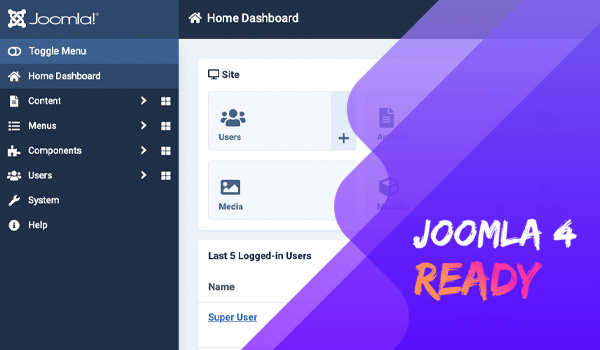 Joomla 4 ready
The template supports the latest verion of Joomla 4 and Joomla 3. You can build your projects with any Joomla version you prefer. We provide quickstart package for both Joomla 4 and Joomla 3 to quickly replicate our template demo on your server.
3rd Party Extensions
AcyMailing