JA Quick Contact Module Introduction
JA Quick Contact module allows you to quickly add a contact form in a Joomla module on any pages in your Joomla site. It is compact and sleek. If you are afraid of spam, just install the "extra" JA Multiple Captcha Engine Plugin (for free) and can officially say goodbye to the evil spammers.
The module supports AJAX method.
Multiple layouts supported by default
All field title in contact form are configurable
Send a copy of the submitted contact form to the author
Set page to be redirected when submitting form
Enable CAPTCHA to prevent spam
Use Ajax sending or not
Add unlimited recipients
JA Quick Contact Features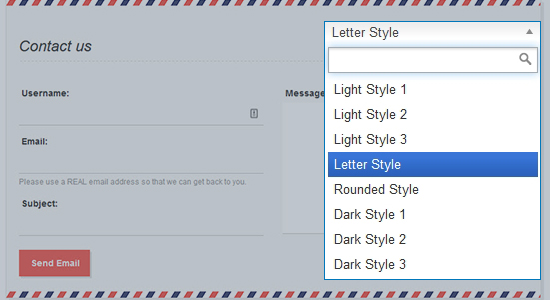 Multiple layouts supported by default
The module supports multiple layouts and theme color to build contact form that fit your site best.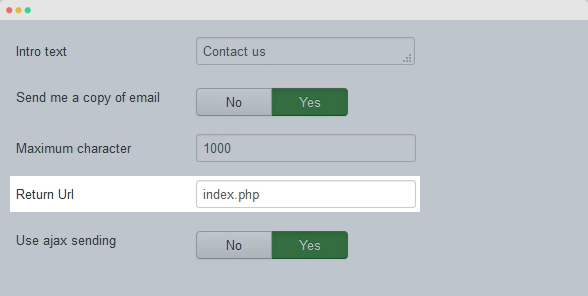 Set page to be redirected when submitting form
When submitting form, users will be redirected to specific page. You can navigate users to any page you want after they submit form by adding a link of redirecting page in back-end.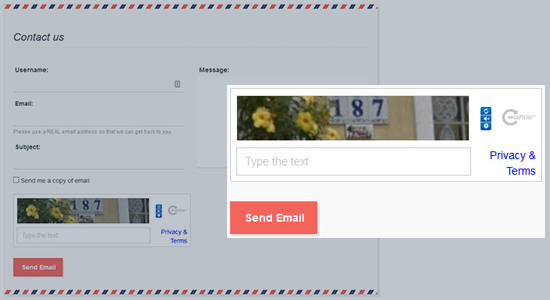 Enable CAPTCHA to prevent spam
Install and enable plugin: JA Multi Captcha Engine so that the module will have CAPTCHA enabled, then you don't have to worry about spam.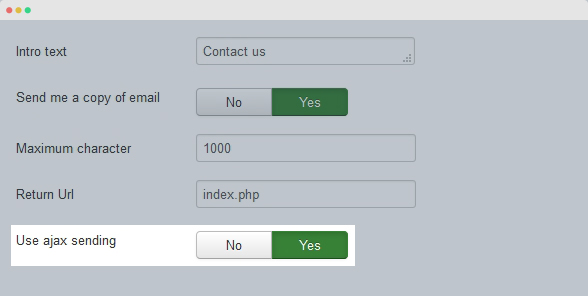 Use Ajax sending or not
The module supports Ajax sending feature when users submit form. When enabling this feature, contact form page will not be re-loaded when users click on "Send Email".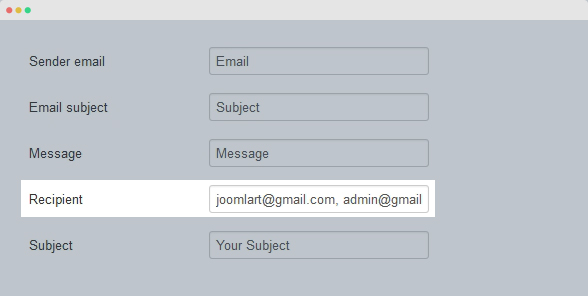 Add unlimited recipients
When one user submits a form, the email will be sent to specific recipients. You can decide the recipients by adding their email addresses (no limit for the number of recipients) from back-end of the module.
Changelogs
Version 2.6.6
20 Jul, 2020
Bug Fix
[JA Quick Contact - Module]: Message display wrong position when Send Email
Add highlight for Style selected
Change way to send ajax email
Remove mootools include.
Version 2.6.5
14 Dec, 2018
Improvement
Removed recaptcha v1, it's no longer supported by google
Bug Fix
Key is not changed when choose another captcha system
Got warning error in content captcha plugin
Cant send contact when using ajax sending
Secureimage2 not showing on contact module
Version 2.6.4
23 Nov, 2018
New Feature
Support Invisible Captcha
Improvement
Improvement in content captcha plugin
Bug Fix
Cant send contact because alway show wrong captcha
[Ajax] Spacing removed when use Ajax Sending.
Version 2.6.3
29 May, 2018
New Feature
Add term and condition field
Bug Fix
Update style for quickcontact module on some JA templates
Got error when send contact with ajax sending
Fix to compatible with Joomla 4
Change from : email with PHP Send mail
Version 2.6.2
26 May, 2017
Improvement
Update to compatible with Joomla 3.7
Bug Fix
No style for Style selected
Captcha doesn't work
Version 2.6.1
29 Aug, 2016
Bug Fix
CSS error for Notice Message in All style
Set Use Ajax to Yes, no style change.
CSS error on Dark Style
CSS error for Send copy email in All Style
Version 2.6.0
06 May, 2016
Improvement
Upgrade to use reCaptcha v2.0
Add recaptcha2 for Ajax layout.
Version 2.5.9
03 Apr, 2015
Bug Fix
J34 - The input box doesn't display if choose other type
Version 2.5.8
08 Aug, 2014
Bug Fix
Update to compatible with JQuery 1.9+
Version 2.5.7
17 Apr, 2014
Bug Fix
Adding second Email Recipient in JA Quick Contact
Can not add multi email for recipient email in backend !