JA Sugite Introduction
Quick Info
Updated on:03 Feb, 2023
Version:2.1.1 Changelog
Download:113,316
Responsive Joomla template for Designer Portfolio and corporate portfolio for both Joomla 2.5 and Joomla 3 - JA Sugite. Together with Parallax design and the clean look, JA Sugite is sure to impress just about anyone. This beautiful Joomla template supports the favorite Joomla blogging component - EasyBlog, RTL language layout (coming soon) at default, Bootstrap 3 at core and stays stunning on all type of devices.
Thanks to the T3 Framework, JA Sugite is highly compatible with numerous 3rd party Joomla templates. It has a flexible layout structure, and is easy to customize with ThemeMagic or via Layout Configuration - the crazy cool features of T3 Framework.
This template supports RTL CSS Style.
JA Sugite Features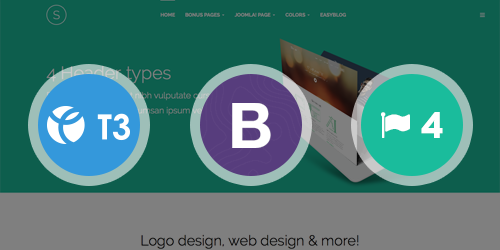 Built on the latest T3 Framework compatible with Bootstrap 3
The robust Joomla template framework - T3 Framework is powerful yet flexible, with Bootstrap 3 at core. With T3 Framework, you can easily customize most of JA Sugite CSS properties using ThemeMagic in real-time without the need to go too deep into the code along with endless fascinating features.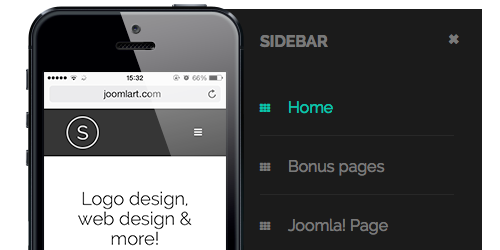 Megamenu and Off-Canvas menu
JA Sugite supports both Megamenu navigation system on desktop and Off-Canvas menu on mobile and tablet devices. Having a great organized menu navigation system assures your customers to be able to find what they are looking for.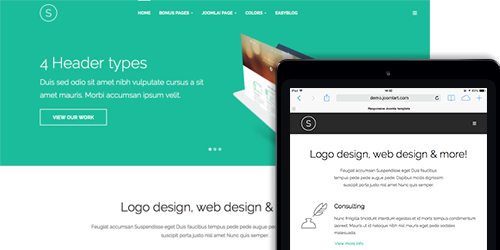 Fully responsive design
JA Sugite is fully responsive Joomla template and looks amazing on smartphones, tablets, and desktops, thanks to T3 Framework.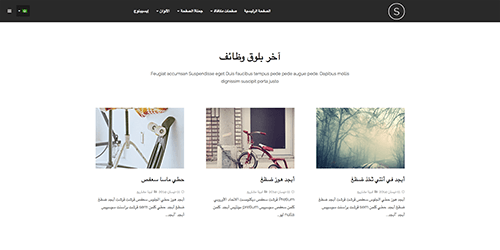 Right To Left Language Layout
JoomlArt is well known for RTL language support. With the power of T3 Framework, JA Sugite is also friendly with the RTL language layout.
Supports EasyBlog
Blogging is a powerful tool of communication for online business. It's one thing that you can invest without any hesitation. EasyBlog component enables you to blog anything from almost anywhere without logging into your Joomla backend and still be able to publish it. Easy, Fast and Efficient!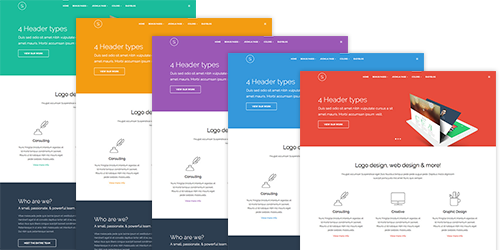 5 colors by default
Apart from the default Miraculous Green color, this elegant Joomla template also came with 4 other colors including: Blue, Red, Purple, and Orange.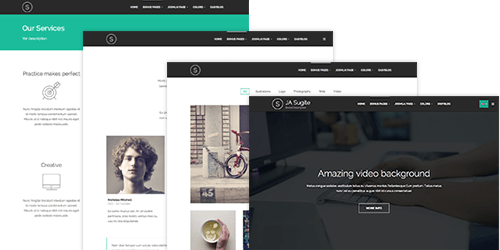 And up to 9 bonus pages
JA Sugite is well equipped with its bonus pages, including: Homepage with a Video masthead, Portfolio, Our Services, Typography, About us, Pricing Table, Blog Pages and other custom design Joomla pages.