JA Resume Introduction
Quick Info
Updated on:29 Sep, 2023
Version:2.0.3 Changelog
Download:221,661
JA Resume is responsive Portfolio Joomla template for Resume with 6 home page layouts for Developer, Blogger, Singer, Photographer, etc, social feed layout to build your wall page in Isotope layout, blogs and all default Joomla template. The template supports EasyBlog with 2 custom themes and 2 layouts. JA Resume is built with robust T3 Framework and new web technologies, it is fully responsive based on Bootstrap 3 grid system.
The template is SEO friendly and optimized codebase to make it perform better, the intuitive theme control panel with core features built-in will help you manage the site with ease.
RTL languages layout is supported by default.
JA Resume features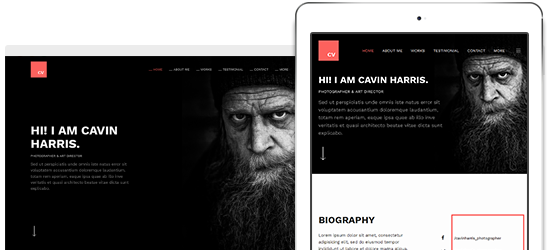 Responsive Resume & Portfolio Joomla template
The template is designed to work perfect on all responsive layouts: Desktop, Laptop, Tablet, Mobile based on powerful Bootstrap 3 responsive grid system.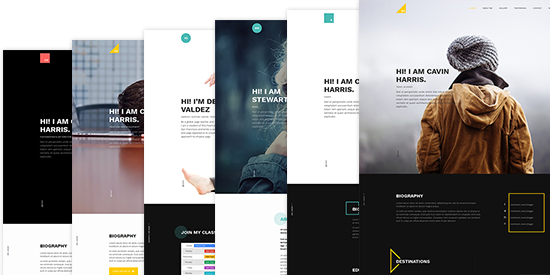 6 Home Page layouts
JA Resume is designed to build Resume and Portfolio web sites for different jobs: Developer, Photographer, Singer, Model, etc. With 6 pre made demos, you have perfect starting point.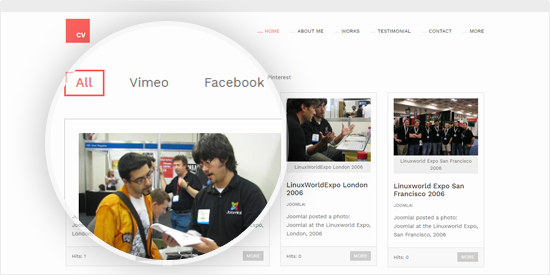 Social Feed Layout
Using JA Social Feeds plugin to import content from your social channels (Facebook, Twitter, Youtube, etc) and get the content displayed in great Isotope layout - My Wall layout.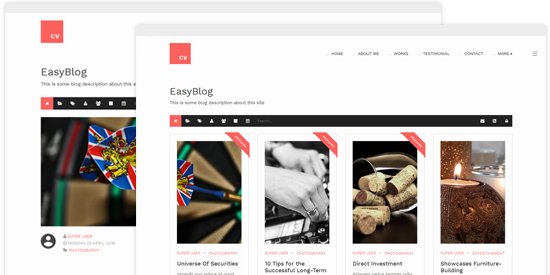 EasyBlog with 2 custom themes & layouts
The resume & Portfolio Joomla template supports EasyBlog, it comes with 2 custom themes, each theme has different layout structure: traditional Easyblog layout and Isotope layout.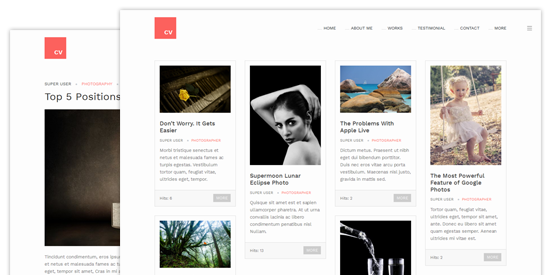 2 Joomla Blog layouts
More options for blog page with 2 layouts: default layout and Isotope layout.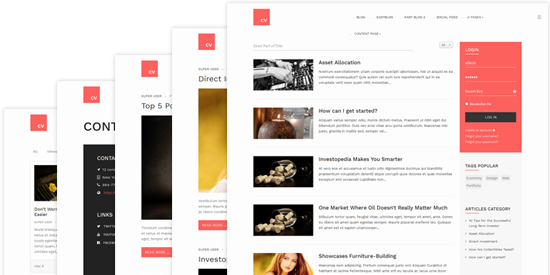 Support all default Joomla pages
Beside dedicated pages for Resume and Portfolio, the template supports all default Joomla pages with customized style to fit the template design trend.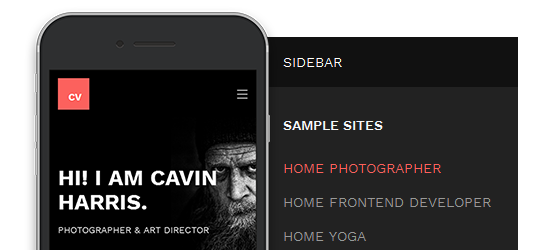 Megamenu & Mobile Menu
With multiple menu systems: Megamenu, Off-canvas, Dropdown supported, JA Resume helps you build friendly navigation system for your Resume & Portfolio website.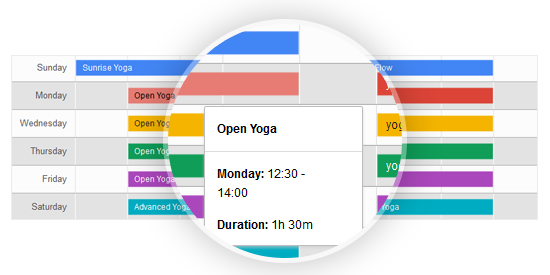 Support Google Chart
JA Resume supports JA Google Chart v2 that helps you build flexible chart types with ease based on intuitive configuration panel. You can add Google Chart scripts directly to the content of your site.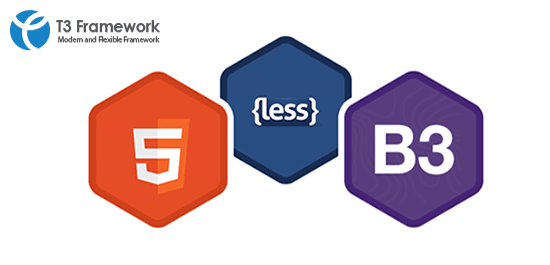 Built with Robust T3 Framework
JA Resume is easy to use and customize based on the intutive admin panel with lots of functionalities built-in: Visual layout configuration, theme settings, navigation setting, custom code, megamenu builder, etc.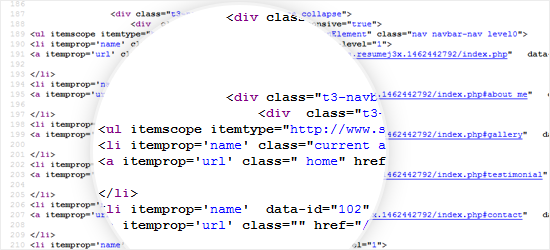 SEO Friendly
The SEO optimization with: schema markup integration, optimized code, proper use of headings makes your site friendly with search engines.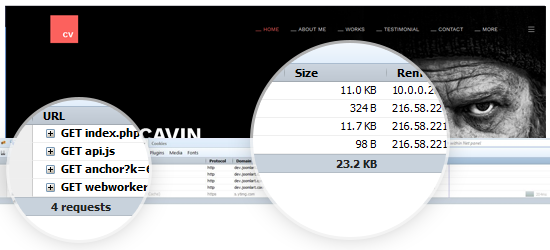 Optimized Joomla template
JA Resume comes with clean & well structured codebase, the CSS & JS optimization improves the site performance by reducing the file size and requests.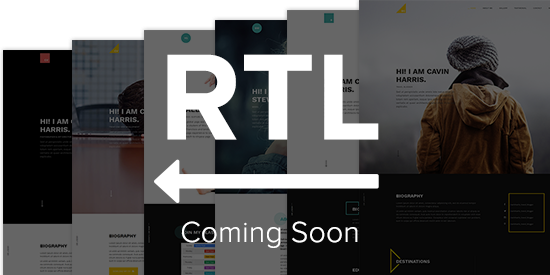 RTL languages layout is ready
The template supports RTL - Right to left layout to build web sites with special languages: Arab, Persian ...
3rd Party Extensions
EasyBlog