JA Playschool Introduction
Quick Info
Updated on:15 Jun, 2023
Version:2.0.2 Changelog
Download:221,972
JA Playschool is preschool kindergarten Joomla template for kids education in schools with creative, colorful design style. JA Playschool comes with flexible layout system and number of pre-made pages with beautiful typo: Programmes, Career, Gallery and social page built with JomSocial. The template also supports all Joomla default pages.
The Playschool Joomla template is fully responsive, built with robust T3 Framework, integrates Bootstrap 3.
JA Playschool supports RTL (right to left) language layout.
JA Playschool Template Features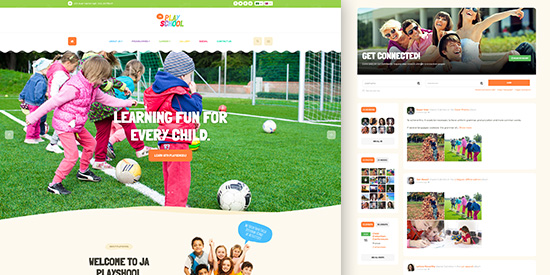 Designed for Playschool website
The Joomla template is dedicated designed for playschool websites with creative and modern design plus fully support of Jomsocial.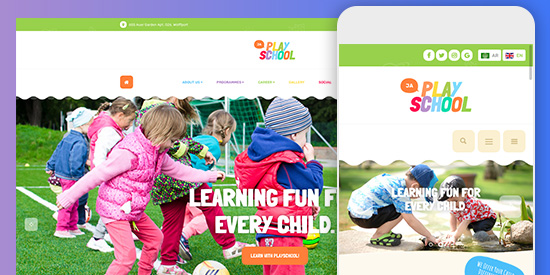 Fully responsive design
JA Playschool is responsive at core, every single element is designed to have outstanding look and feel on responsive layouts: Desktop, tablet and mobile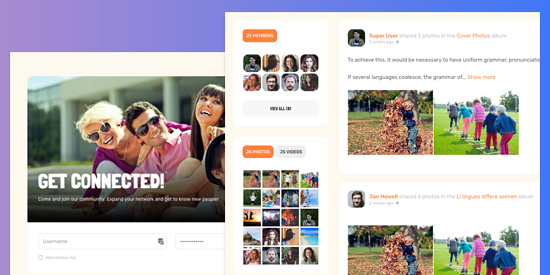 Social page built with JomSocial
The template fully supports JomSocial to build beautiful social, community system on your Joomla site.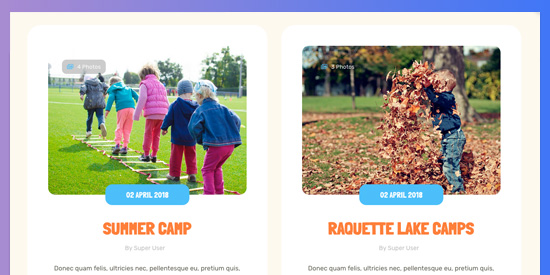 Amazing gallery page
Ready to use gallery page with full function, easy to build and beautifully designed.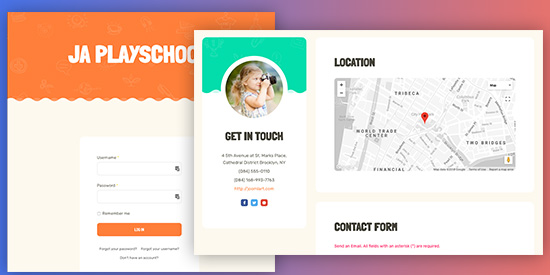 Support all Joomla default pages
All Joomla default pages: Contact, 404, Offline, Search, etc are supported and has style customization to have same style of the template design.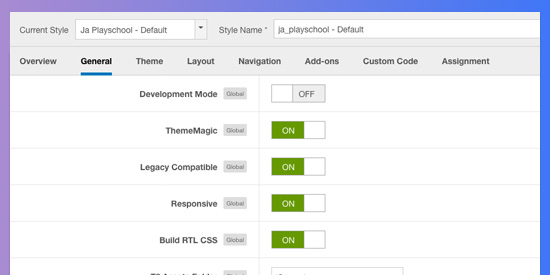 Built with T3 Framework
The Playschool Joomla template is built with T3 framework with advanced features built-in and ease of customization.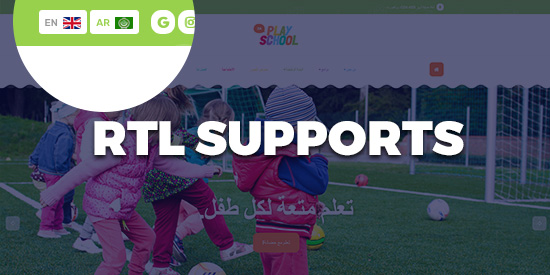 Right to left language layout
JA Playschool template supports right to left languages layout to build website in special languages: Arab, Persian, etc.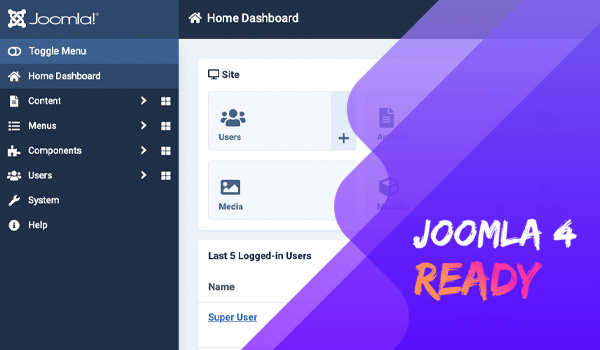 Joomla 4 kindergarten template
The template supports the latest verion of Joomla 4 and Joomla 3. You can build your projects with any Joomla version you prefer. We provide quickstart package for both Joomla 4 and Joomla 3 to quickly replicate our template demo on your server.
3rd Party Extensions
JomSocial