JA Mono Introduction
Quick Info
Updated on:19 Jun, 2023
Version:2.0.2 Changelog
Download:221,436
JoomlArt would like to present JA Mono - the responsive Joomla template for creative business.
JA Mono is based on Unusual layout concept with monochromatic style. This is not your traditional website and Mono is dedicated for creative business, designers and startups. JA Mono is unusual because it makes great use of large-screen estate. On big devices (bigger than 1400px), the layout is split into two main blocks, when users surf through the content with builtin navigation, new content will be displayed with smooth slide-in animation. On smaller screens, it's a clean and simple design, with clever typography, big images and a lot of white spaces.
The template's Projects page will help you display your organization's works your own way. Projects can be intelligently ordered or organically wild. Elements can be stamped in place, fit in an ideal spot, or dragged around. 'It fills empty gaps'.
Mono is fully responsive and has 5 colors layouts: Default, Red, Green, Orange and Blue.
JA Mono will support RTL languages layout.
JA Mono features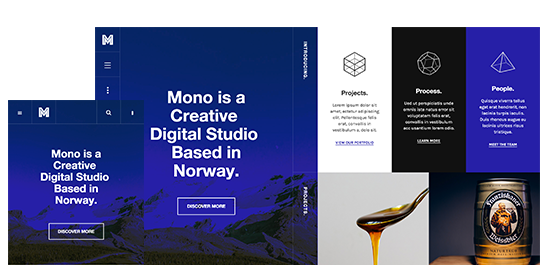 Fully responsive creative business template
With T3 Framework, JA Mono is a fully responsive Joomla template for your creative projects.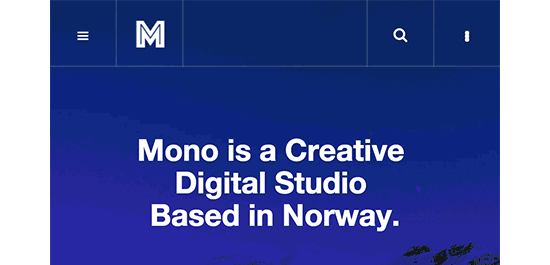 Off-canvas menu
The side menu slides in when activated, leaving a lot of space for your work and project showcase.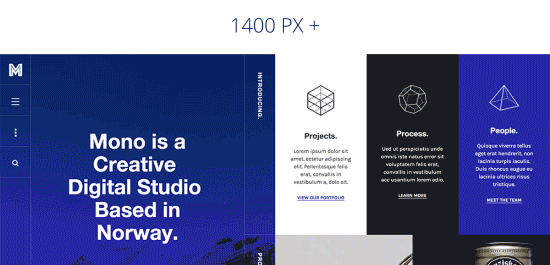 Unusual layout
Bold design with unusual layout: 2 blocks layout. JA Mono is good looking under 1400 pixels width, and gorgeous in +1400 pixels screen.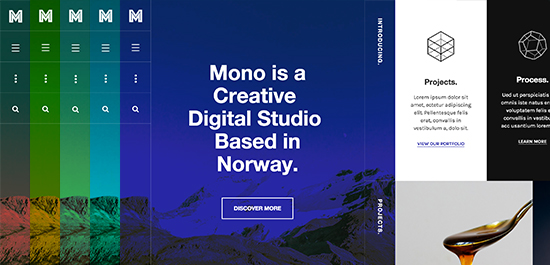 5 Monochromatic themed colors
Mono comes with 5 different colors: the default Pure Blue, Red, Green, Orange, and Cobalt Blue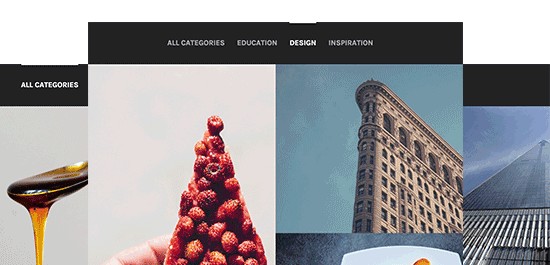 Special Projects page
JA Mono projects page helps showcasing the creative works and portfolio with adaptive layout with 'It fills empty gaps' principle. You can organize your portfolio in various responsive and adaptive formats.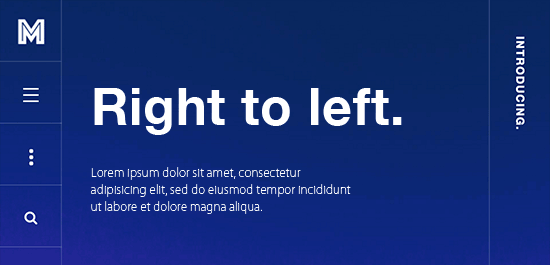 Support RTL layout
JA Mono RTL languages layout will be coming soon.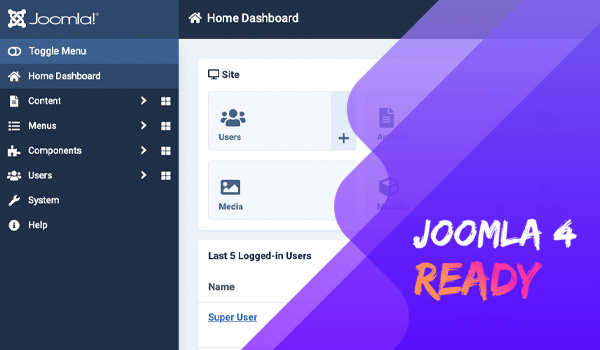 Joomla 4 creative blogging template
The template supports the latest verion of Joomla 4 and Joomla 3. You can build your projects with any Joomla version you prefer. We provide quickstart package for both Joomla 4 and Joomla 3 to quickly replicate our template demo on your server.