JA Magz Introduction
Quick Info
Updated on:27 Dec, 2018
Version:1.1.5 Changelog
Download:498,636
JA Magz is the new Responsive Joomla template for Joomla 3 , dedicated to News & Magazine categories. It is built on the latest version of T3 Framework, supports multi languages (up to 40 different languages), RTL language layout, EasyBlog component and many other exciting features.
This October Joomla template is extremely fresh and customizable friendly. Apart from the classic sticky Megamenu navigation, JA Magz also features the Section Menu navigation to offer the categories shortcuts visible at all time.
A Magz is available in 5 colors scheme and 10 bonus pages. If you are in love with Joomla News & Magazine template, JA Magz is definitely a must have in the collection. This template supports RTL CSS Style.
JA Magz Features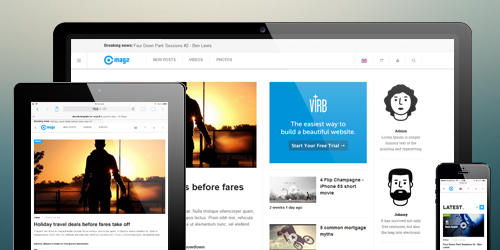 Fully responsive
With T3 Framework at core, JA Magz is the perfect responsive Joomla Magazine that does not just looks great, but also performs excellently on any screen size or devices.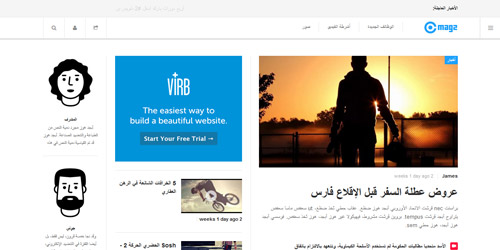 Right To Left Language Layout
JA Magz is available in RTL version as well, That's all thanks to T3 Framework for making this possible.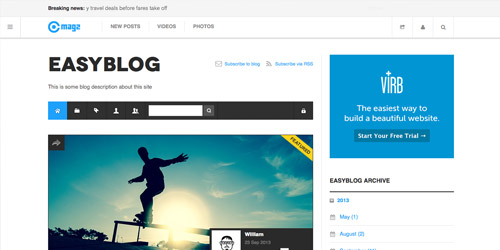 Supports EasyBlog
EasyBlog - a remarkable All-in-One blogging component for Joomla template, which brings in a powerful yet convenience blogging tool for your Joomla template.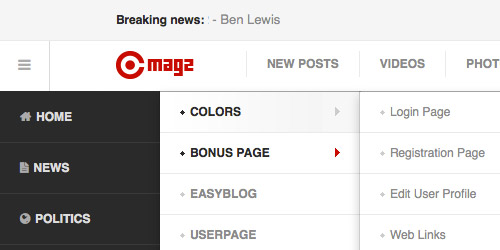 Featuring the new Section Menu
The section provides the shortcuts to all the categories or subcategories anywhere, anytime within the site.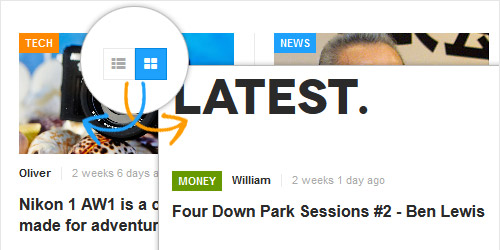 Grid view vs. List view
JA Magz allows you to view articles in either grid view or list view on both desktop and mobile version.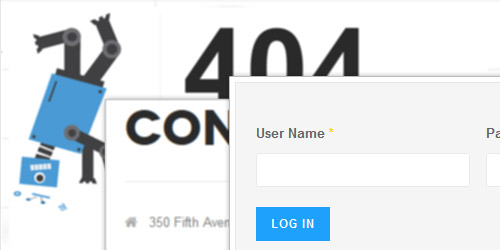 10 bonus pages
Get these awesome 10 bonus pages: the Login page, Registration form, 404, News feeds, Smart Search, Contact Us, and so on. All ready for you to build the responsive Joomla site for News & Magazine.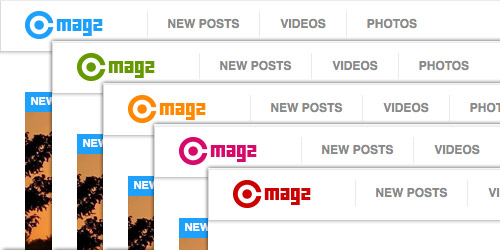 5 colors by default
Apart from the default color, JA Magz comes in
Green, Orange, Pink and Red.