JA Event Camp Introduction
Quick Info
Updated on:20 Sep, 2022
Version:2.0.1 Changelog
Download:2,989
JA Event Camp is a professional and advanced Joomla template for any conference, events booking website and events agency. The template provides a complete solution for online event booking for Joomla based on the full support of DT Register, the best Joomla events booking extension.
JA Event Camp includes all required pages and beautiful content elements for Events and Conference websites: Events list page, Event details page, Event booking, speaker, partner and sponsors, events schedule, featured events and more.
The Conference and Event Joomla is built with robust T4 Joomla template framework, provides native RTL (Right-to-Left) language support for special languages: Arabic, Hindi, and others.
JA Event Camp features
Powered by
T4 Joomla Template Framework
The All-New, powerful and advanced template framework for Joomla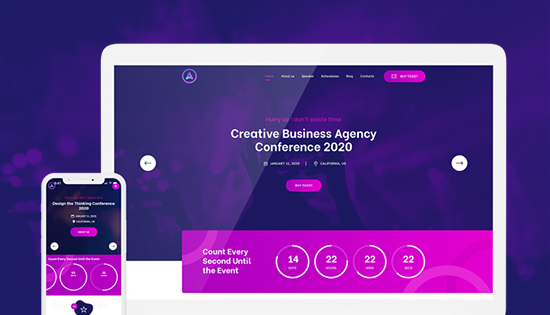 Ultimate solution for Joomla events and conference booking
JA Event Camp is suitable for all kind of events booking, conference websites. It can be used for Event Agency who want to show their featured events and conference in modern and creative concept.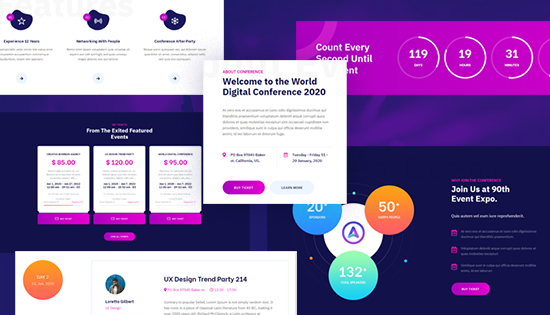 Beautiful content elements for events and conference
The dedicated conference and events template includes many beautiful content elements for featured events, events schedule, events partner and sponsors, conference intro and more.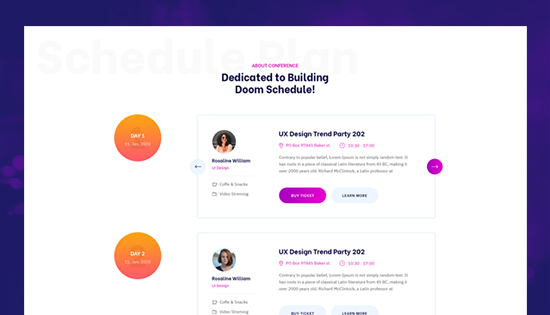 Events Schedule
The events schedule section is built with JA ACM Module to help user update content easier with pre-defined parameters.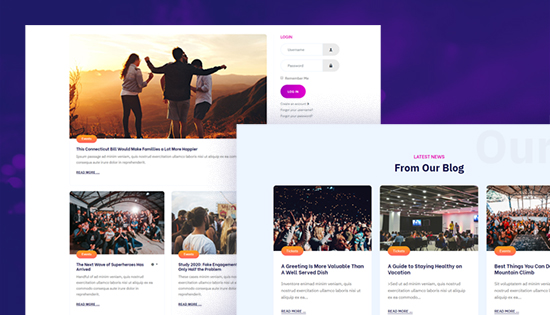 Inbuilt blog page with creative design
Create a beautiful blog page for your event website using the inbuilt Joomla blog with customized style and flexible layouts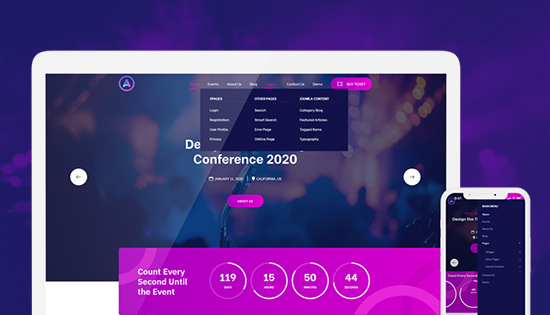 Megamenu and Mobile menu
Build complete website for events booking and conference with friendly navigation system: Megamenu on desktop layout, Off-canvas or dropdown menu for mobile layout.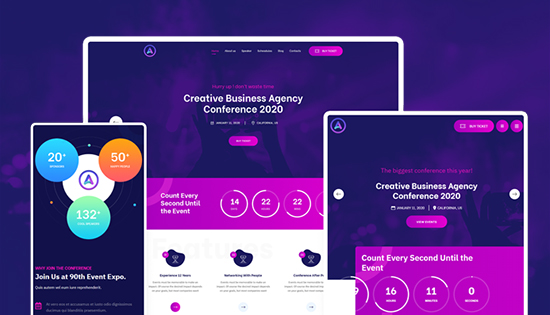 Responsive Joomla template
JA Event Camp is responsive at core and optimized for performance on mobile. Make your website look outstanding in all responsive layouts.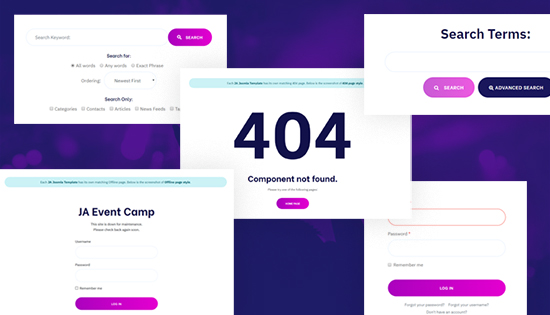 Supports all default Joomla pages
The event booking Joomla template supports all Joomla default pages with rich design elements and typography to help you build full functional websites faster.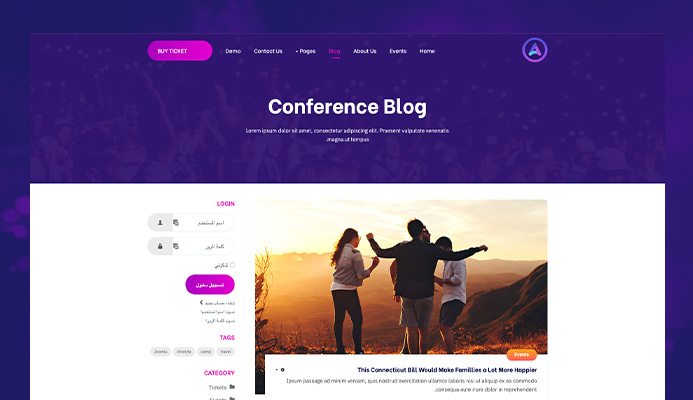 Support RTL language layout
JA Event Camp supports right to left layout that allows you build website in special languages: Arab, Persian, Hindi, etc.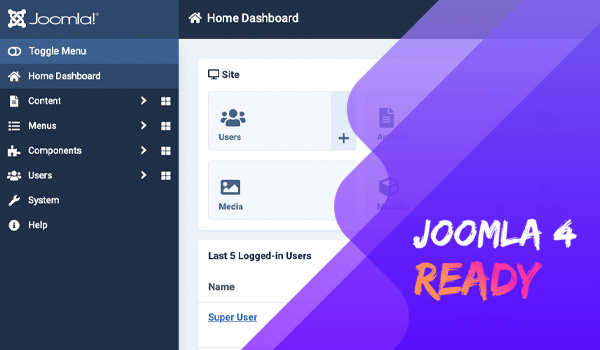 Joomla 4 ready
The template supports the latest verion of Joomla 4 and Joomla 3. You can build your projects with any Joomla version you prefer. We provide quickstart package for both Joomla 4 and Joomla 3 to quickly replicate our template demo on your server.
3rd Party Extensions
DT Register