JA Purity III Introduction
Quick Info
Updated on:11 Jul, 2023
Version:2.0.3 Changelog
Download:0
Purity III is the best responsive Joomla template that you won't get enough of for almost everything: from a simple to complex Joomla projects, personal blog to a professional business portfolio site, or just about any Joomla projects you have in mind.
Built on the robust T3 Framework, Purity III is fully responsive, supports Bootstrap 3 at the core, is highly compatible with most of the 3rd party Joomla extensions in the community, easily customize with ThemeMagic or Layout Configuration, support multiple layouts, and stunning typography pages.
And yes, Purity III is completely FREE. It's our dedication to the Joomla community to welcome the new 2014 with even more challenges and excitement in Joomla template development.
Note: Purity III is now available in French, German and Hungarian, thanks to everyone who are contributing on GitHub
The RTL layout is coming soon.

Purity III Features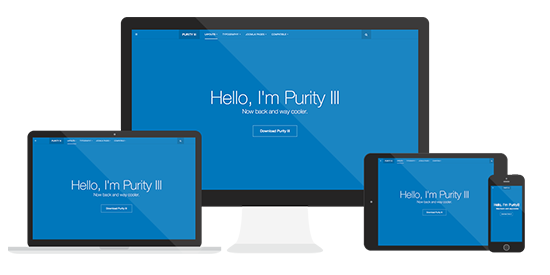 Fully responsive
Purity III is a fully responsive Joomla template. It looks amazingly beautiful in all screen sizes: from a wide screen desktop to tablet and mobile devices. All props go to the powerful T3 Framework.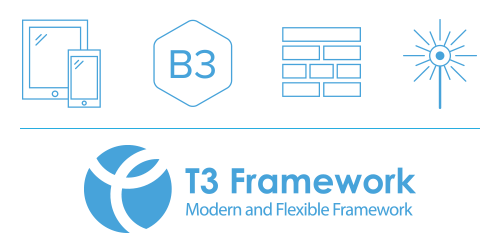 Built on the robust T3 Framework
T3 Framework is one of the first responsive Joomla template framework out there in the community. It gives you the extreme flexibilities, freedom in innovation, and best of all, T3 Framework is an open source Framework.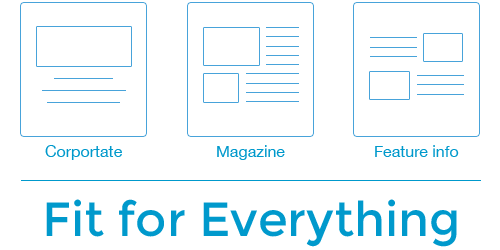 A perfect starting point
Purity III is a truly simplicity Joomla template, and a GREAT starter theme for any Joomla lovers. It allows YOU to get started in minutes, and highly versatile to fit in any type of projects: from simple to complex, from personal blogging to professional business portfolio.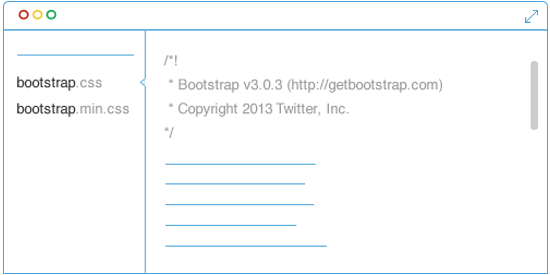 Support Bootstrap 3 at core
Thanks to T3 Framework, Purity III embraces Bootstrap 3 at core. It also supports Font Awesome 4, as well as all the cool features Bootstrap 3 Framework has.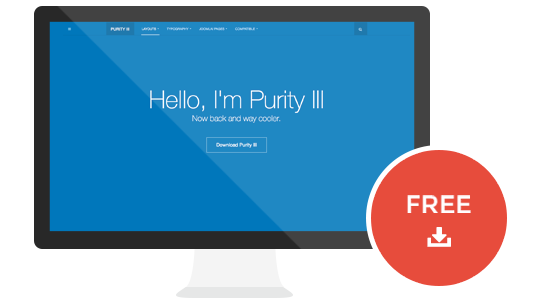 A free Joomla 3 template
Purity III is Joomla 3.x native, and Yes, Purity III is a FREE Joomla template, which makes it even COOLER. Definitely a responsive Joomla template you would never want to miss, We promise.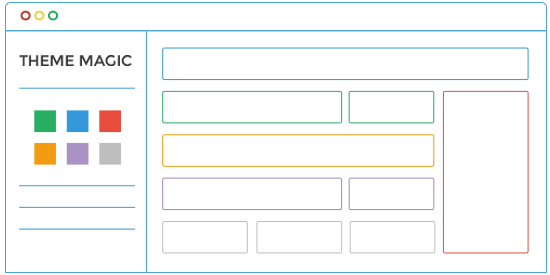 Customizable friendly
Purity III is highly customizable: from its flexible layout system to the real time customization tool - ThemeMagic. All are available in Purity III. If you would like to go all out and fancy, Purity III will be your best friend.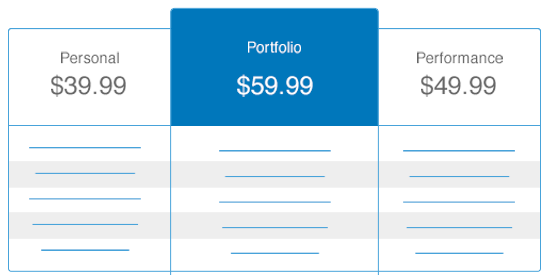 Stunning typography pages
Purity III comes with the extra "bonus" typography pages that is worth to add to the collection, such as: Pricing Table, Support Policy, and etc.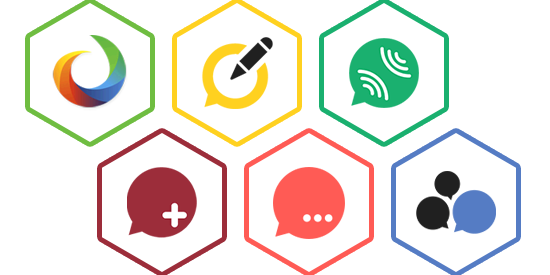 Highly compatible
Purity III is compatible with most of the popular 3rd party Joomla extensions, such as: EasySocial, EasyDiscuss, EasyBlog, JomSocial, Mijoshop, Kunena, and etc.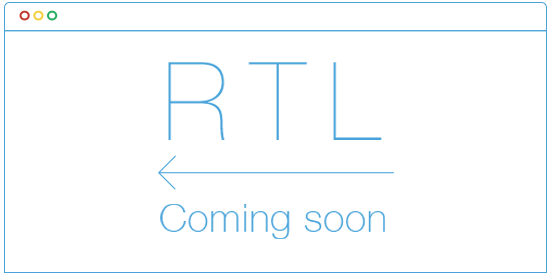 Support RTL language layout
We are working days and nights to bring back RTL language layout for the RTL community. Purity III will be RTLized pretty soon. Stay calm and hang in there, guys.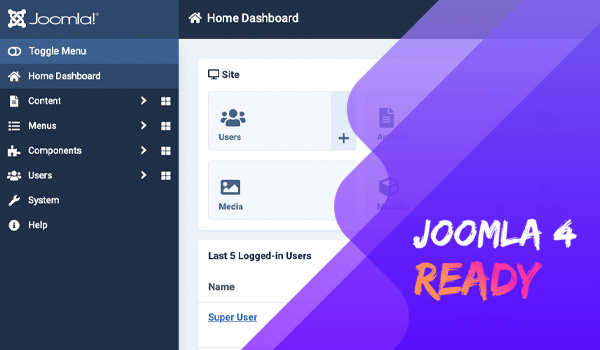 Joomla 4 free responsive template
The template supports the latest verion of Joomla 4 and Joomla 3. You can build your projects with any Joomla version you prefer. We provide quickstart package for both Joomla 4 and Joomla 3 to quickly replicate our template demo on your server.
3rd Party Extensions
EasyBlog

EasyDiscuss

EasySocial

JomSocial

Kunena

Mijoshop