JA Purity IV Introduction
Quick Info
Updated on:31 Oct, 2023
Version:1.2.0 Changelog
Download:9,068
Introducing the latest release of JA Purity IV - the highly anticipated return of the beloved Joomla template. With its sleek design and advanced features, Purity IV is the ultimate choice for any project, from personal blogs to professional websites.
Built with the latest technologies like Bootstrap 5 and SCSS, Purity IV is a Joomla 4 native template that provides a solid foundation for your website. Its fully responsive design ensures your site looks great on all devices.
Whether you're new to Joomla or an experienced user, Purity IV is the perfect starting point for your next project. Download it now and experience the power and flexibility of JA Purity IV.
Purity IV is highly compatible with popular 3rd party extensions, allowing you to add even more functionality to your site. Customize your website with ease using the theme customizer, inbuilt CSS and SCSS editors, and layout builder.
JA Purity IV features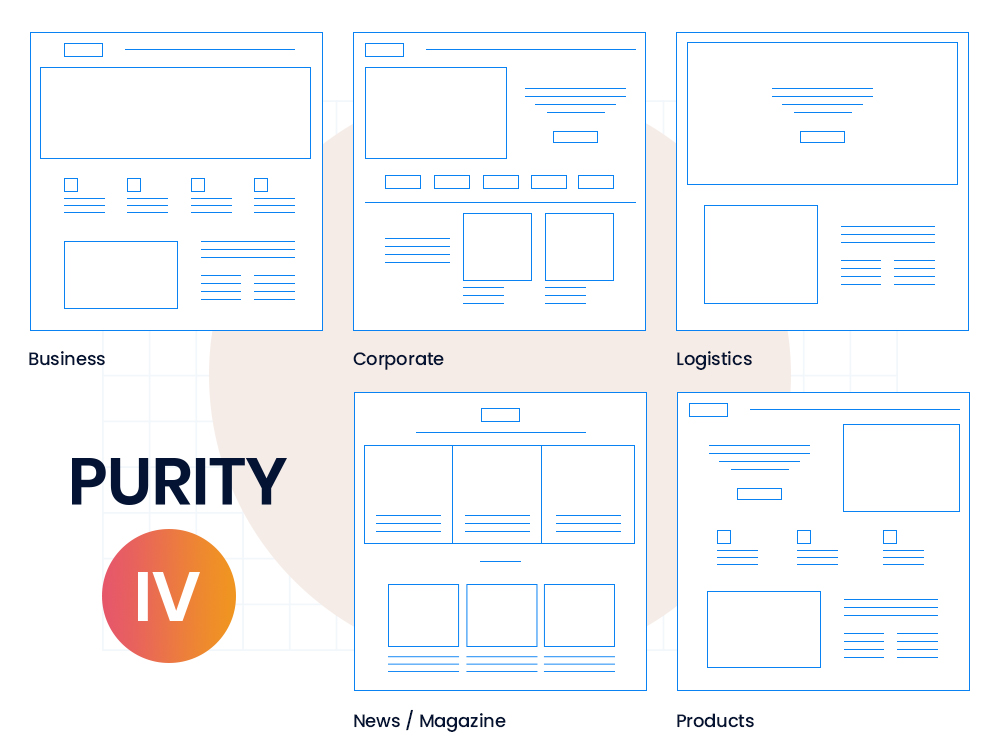 A Perfect Starting Point
JA Purity IV provides you with a seamless experience in creating a professional website, no matter what type of business you're in. With its versatile multi-layout feature, you can easily choose from a range of layouts suitable for different types of websites.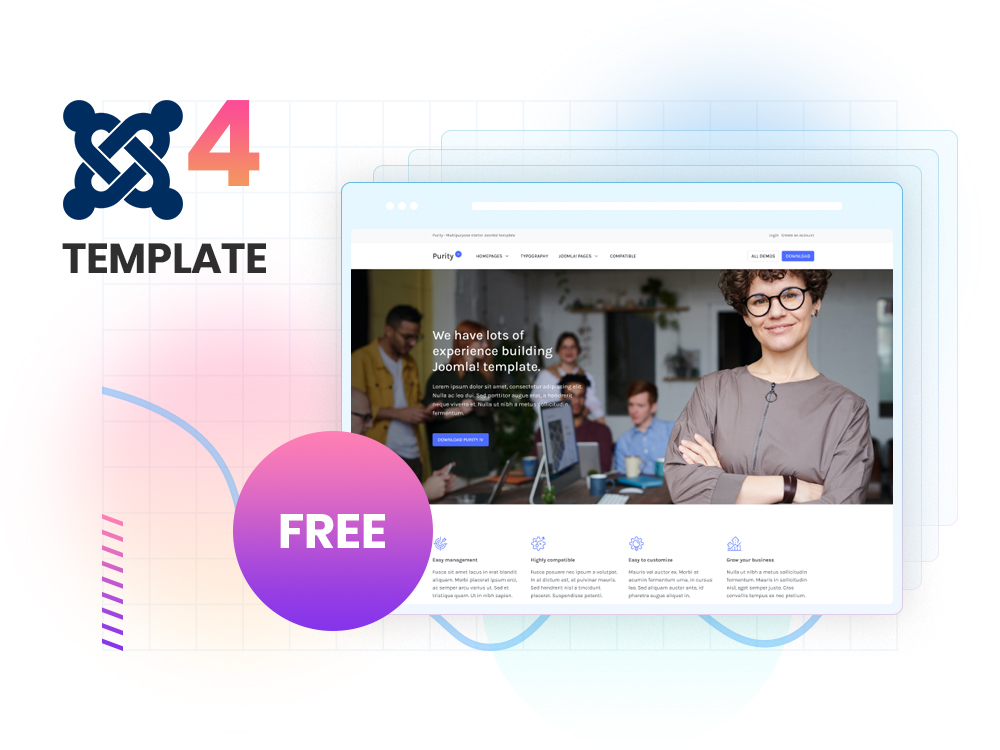 Totally free Joomla template
JA Purity IV is a completely free Joomla template that provides high-quality design and functionality without any cost to you. This feature allows you to create professional-looking websites without the added expense.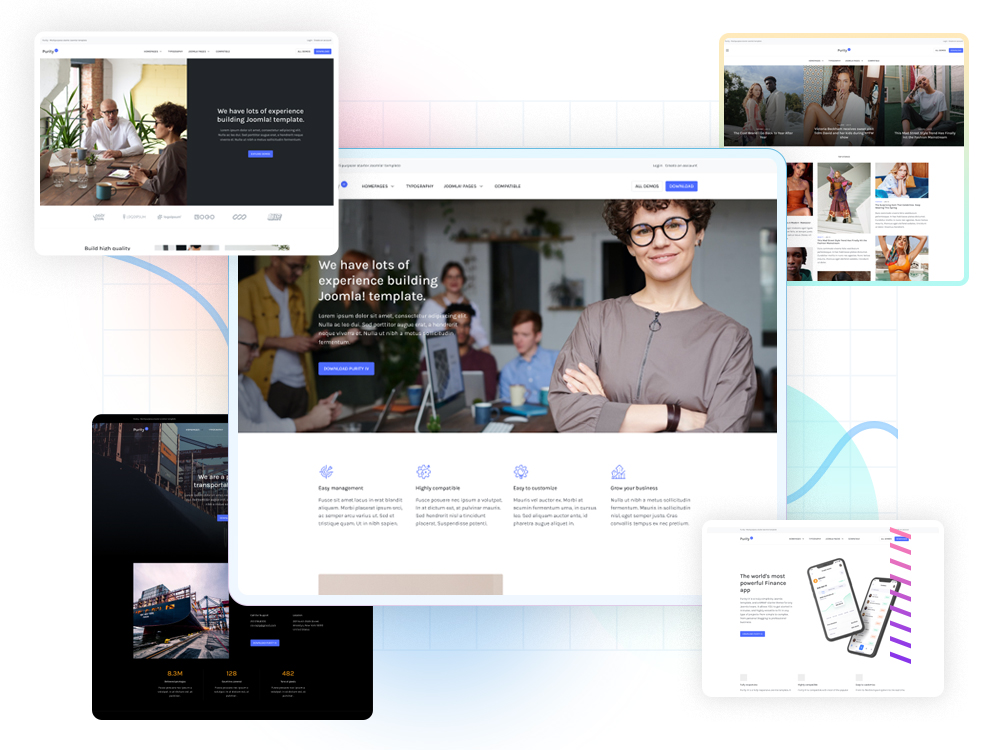 6 Home layouts
The template comes with 6 unique layouts for different types of websites, including business, corporate, news and magazine. This feature saves you time and makes it easy to build a website that is customized to your needs.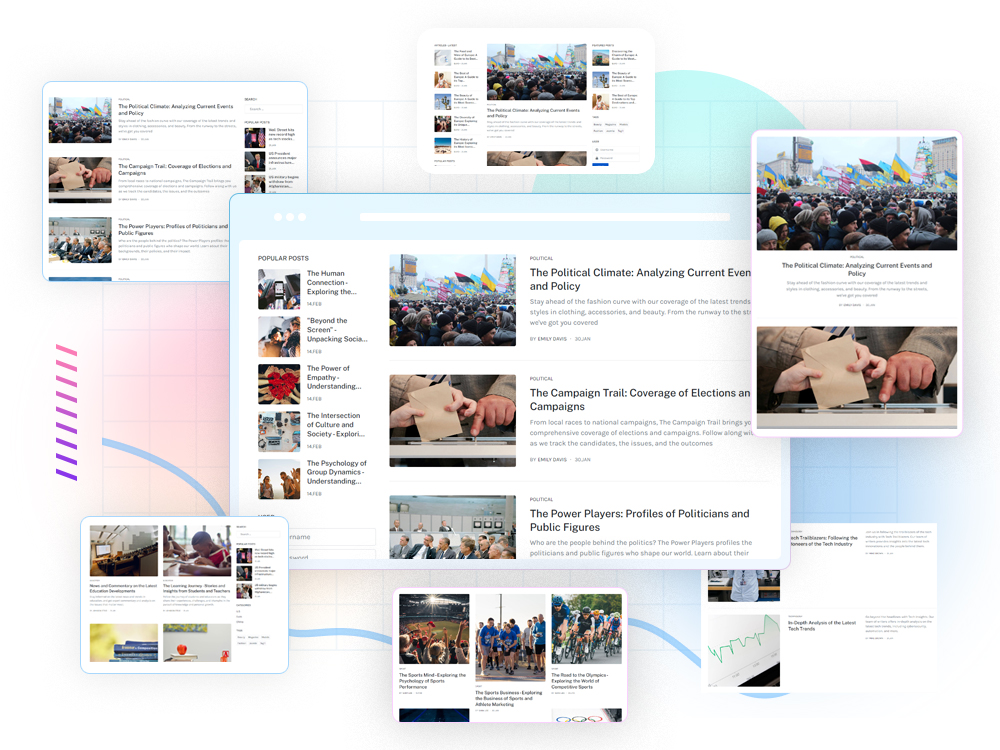 Flexible article display layout
With JA Purity IV, you can take your Joomla articles to the next level by choosing from multiple layouts for category blog. This feature not only enhances the visual appeal of your articles but also allows you to present your content in a way that best suits your website's style and purpose.
Supports 4 unique article layouts
Purity IV template takes your Joomla article display to a new level by providing 4 unique layouts for article details, giving you the flexibility to present your content in the best way possible. With these layouts, you can easily showcase your content in a smart and flexible way, ensuring your visitors get the best experience possible.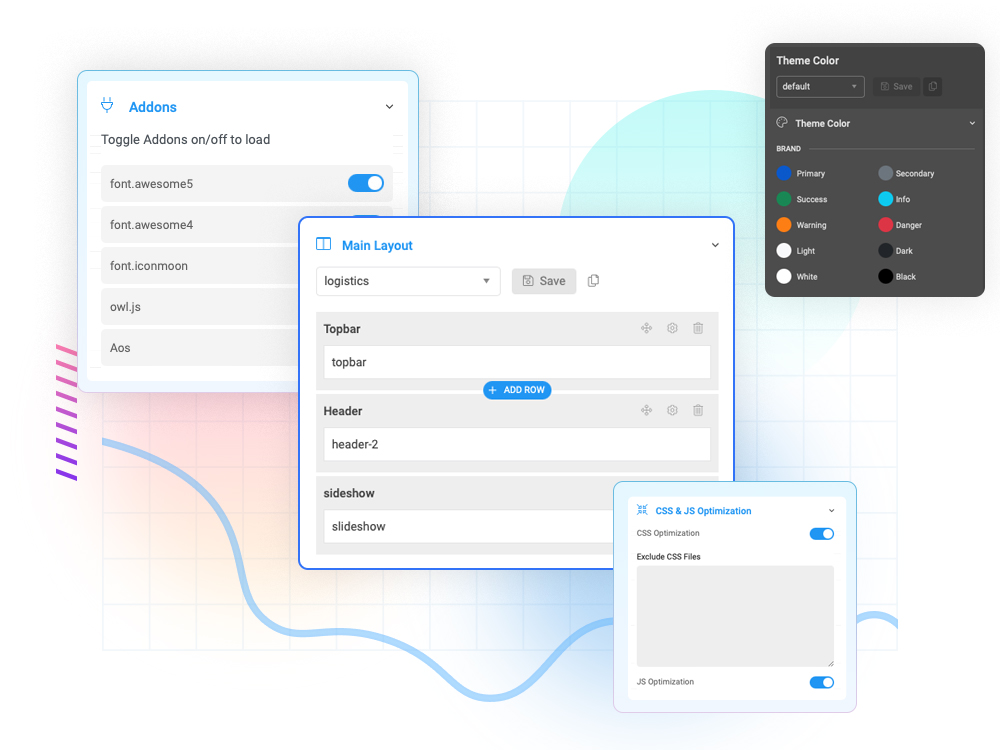 Built with T4 Framework and new web technologies
Purity version IV is built with the latest web technologies including T4 Framework and Bootstrap 5, ensuring maximum site speed and easy customization.
Bootstrap 5 integration
Layout builder
Theme color settings
Megamenu builder
CSS & SCSS custom tool
CSS & JS Compression
And many more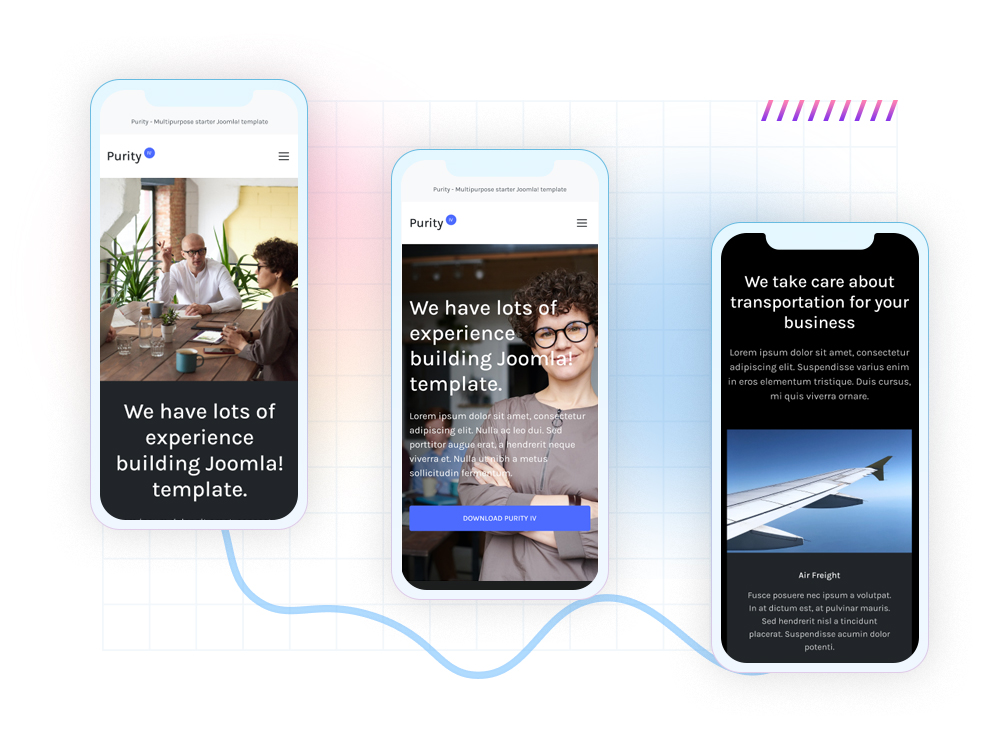 Fully Responsive and Mobile-Friendly
The free Joomla template is designed to look great on any device, whether it's a desktop computer, tablet, or smartphone. With JA Purity IV, you can be sure that your website will look and function perfectly on any device.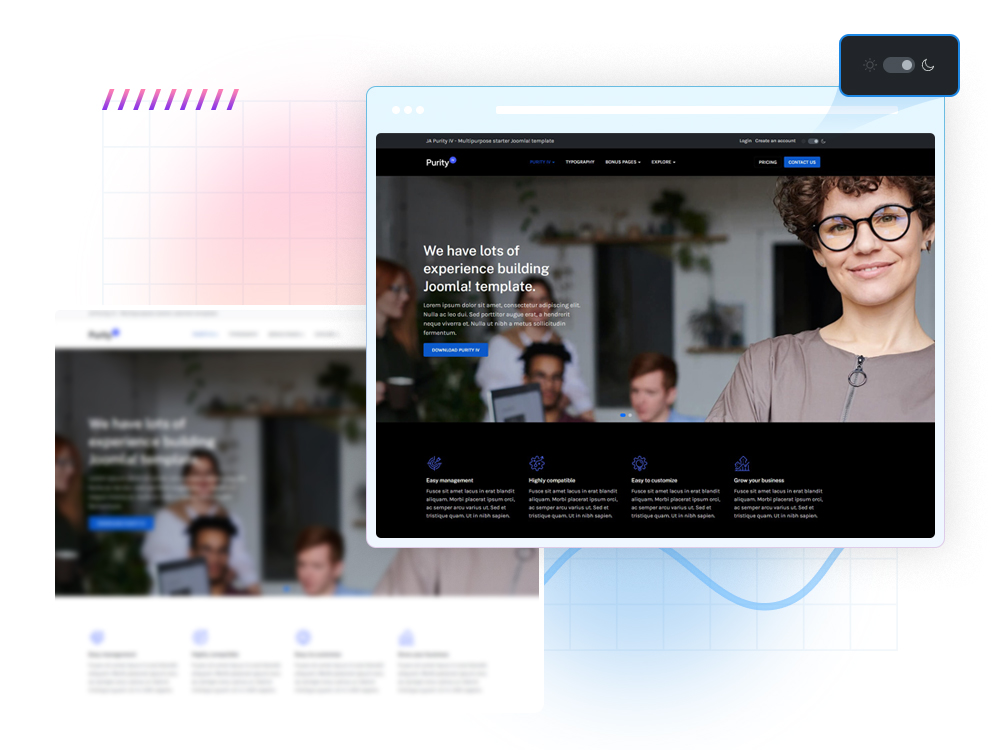 Dark theme and theme switcher
The dark theme and theme switcher features of JA Purity IV give you more flexibility in designing your website. You can choose between light and dark themes, and easily switch between them depending on your preferences.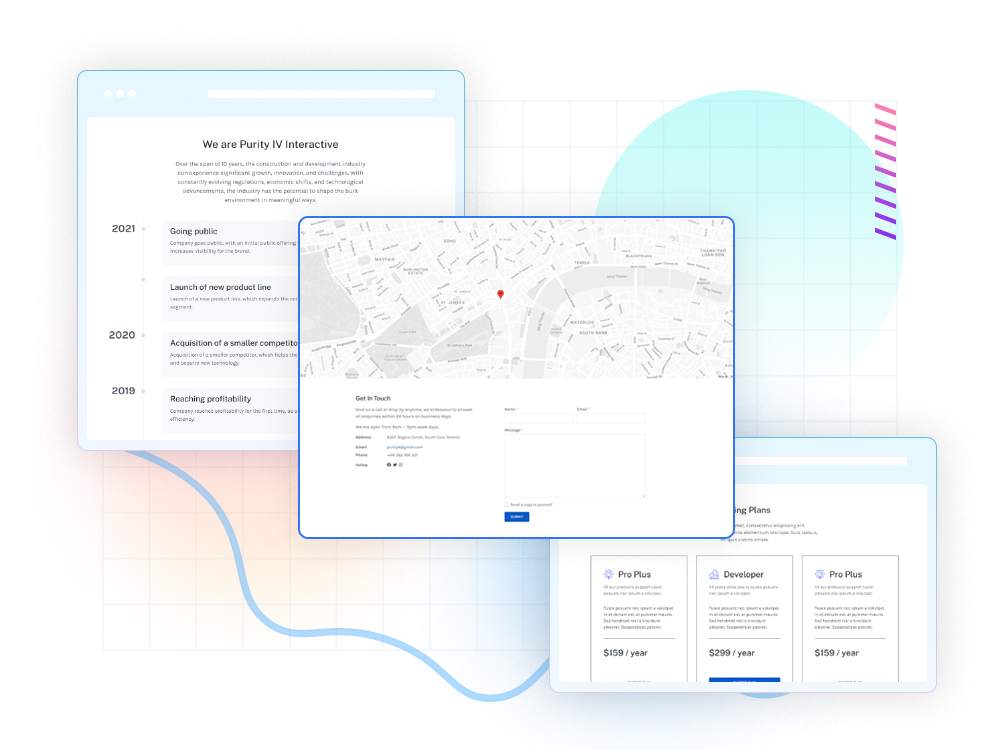 Multi bonus pages and Joomla default pages
The new version of JA Purity includes bonus pages such as pricing, company timeline, and all Joomla pages with improved style and layouts. These pages are designed to help you showcase your products and services in the best possible way.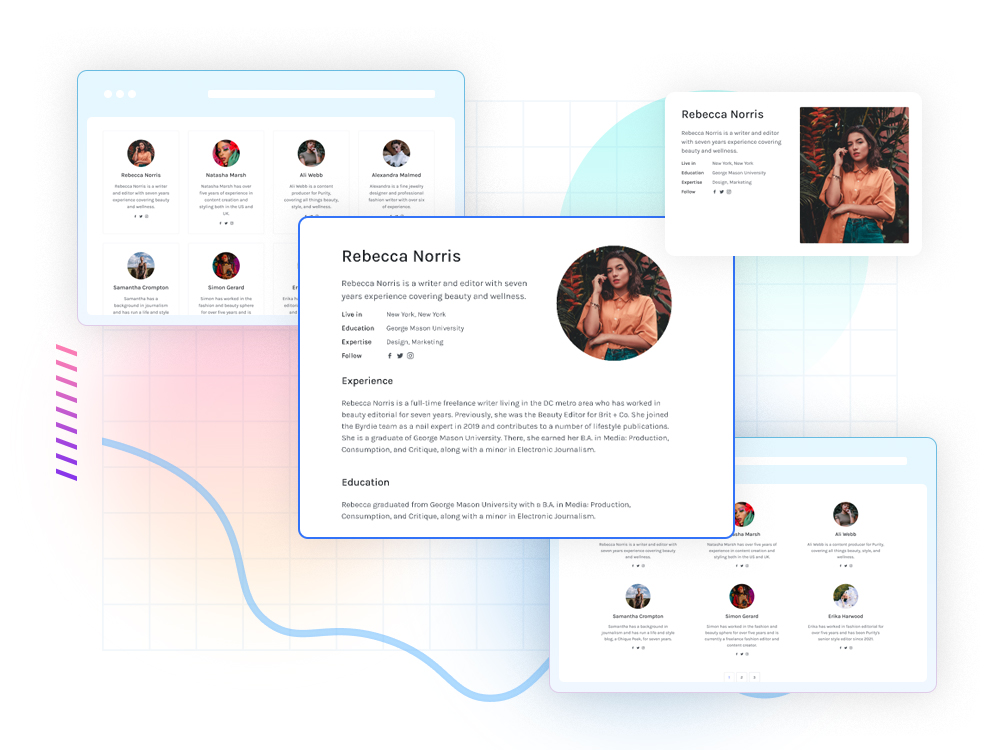 Inbuilt Author Feature
With the inbuilt author feature, you can showcase author list, author details and author's articles on your website. This feature is useful for multi-author blogs and news websites.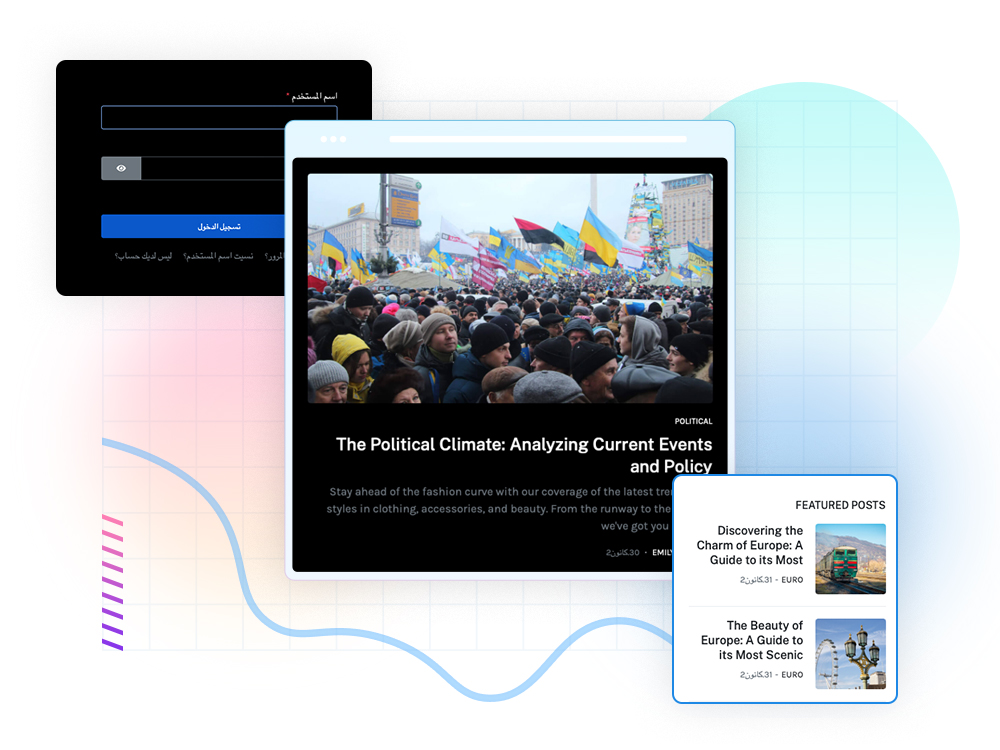 Right-to-Left Language Layout Support
JA Purity IV comes with built-in support for Right-to-Left (RTL) language layouts, making it a perfect choice for building websites in languages such as Arabic, Persian, and Hebrew.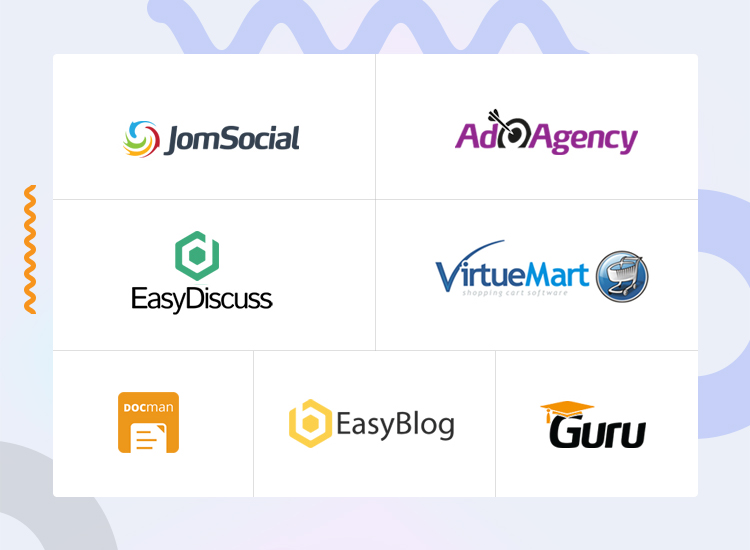 Highly compatible Joomla template
The new version of the Purity template is highly compatible with popular Joomla 3rd party extensions such as JomSocial, Adagency, Guru, EasyDiscuss, Easyblog, Virtuemart and more. This means that you can easily integrate the template with your favorite Joomla extensions.