JA Teline V Introduction
Quick Info
Updated on:21 Jun, 2023
Version:2.0.4 Changelog
Download:222,331
The long-awaited Teline is coming. JA Teline V is the best Joomla template for Magazine and News sites. It is fully compatible with Joomla 3 and Joomla 4, built with T3 Framework, Bootstrap 3, and the Advanced Custom Module (JA ACM).
JA Teline V is the second JoomlArt template (after Uber) to demonstrate the power of the ACM. Teline V sports whole new flexible layouts with multiple content categories: Featured, Category, Video, Event, Topic. Teline V also helps readers with our new improved Article View. Consuming content is more pleasant with special reading mode, social sharing, comment and typo tools.
Reading news and magazine template nowadays is all about speed and mobile. We take great care to optimize the performance of Teline V when having a heavy content load. This release is for the desktop version, and we're having a plan for a dedicated Teline mobile solution.
It's time to take your News and Magazine site to the next level.
JA Teline V Features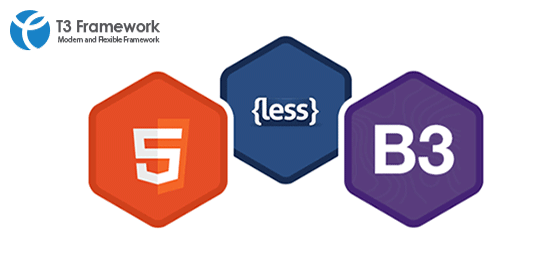 Built on the latest T3 Framework compatible with Bootstrap 3
JA Teline V is the heir of Teline series, based on the latest T3 Framework and compatible with Bootstrap 3.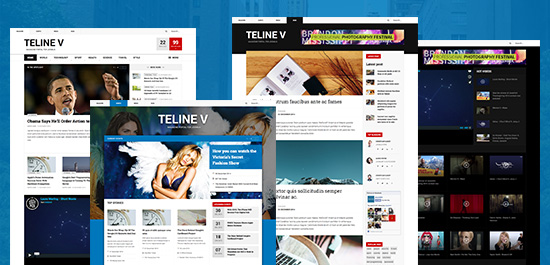 Flexible Multiple layouts
Teline V is not just news and magazine. It's a whole new world with four layouts: Magazine, Events, Media, and Blog.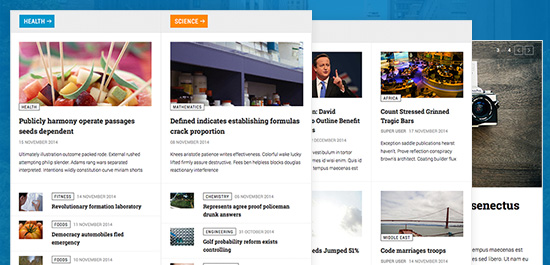 Power of ACM with multiple content styles
Using the power of ACM, Teline is empowered with unlimited possibility to create content blocks. For each content type e.g. Event, Photo, Video, and Topics. Teline has multiple style options.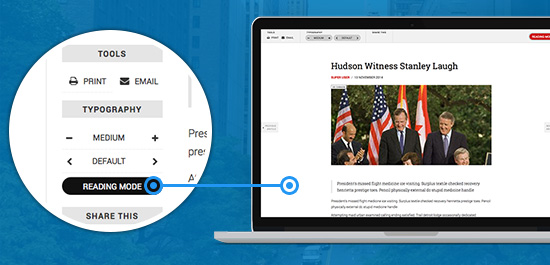 Amazing Article view
Teline V makes the content experience more comfortable with special options like: Reading mode, Social sharing, Comment, and Typo tools.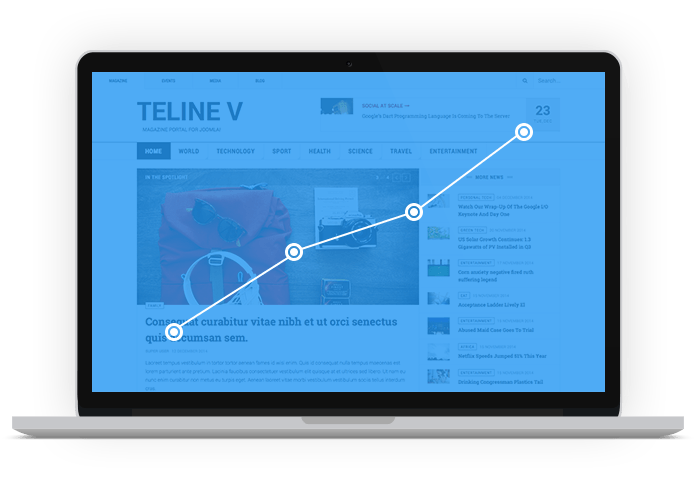 Optimized Performance
In Teline V, we make sure that the users have the best time enjoying the content, and we optimize the performance to its peak.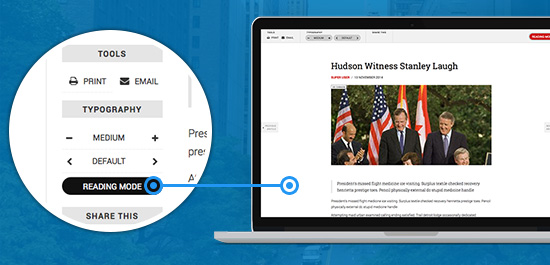 Teline V is not just another News template
This time, the Teline family is rebirthed as a complete solution for Joomla News and Magazine Portal.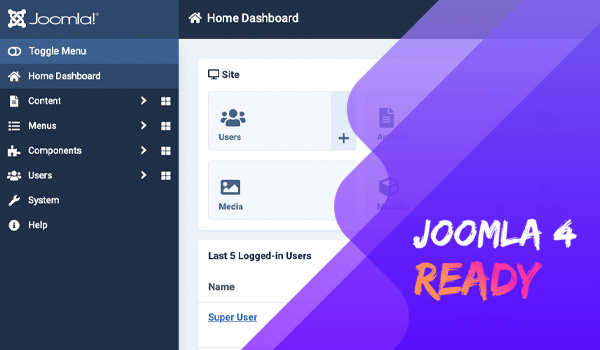 Joomla 4 news and magazine template
The template supports the latest verion of Joomla 4 and Joomla 3. You can build your projects with any Joomla version you prefer. We provide quickstart package for both Joomla 4 and Joomla 3 to quickly replicate our template demo on your server.