Last month we updated 4 Magento themes JM Trex, Haga, JM Scerif and Zite to support Magento extension Mega menu. Keeping up the good work, today we release the third batch of Magento themes upgrades to support Mega Menu: JM Skate, Pixeri, Odinis, Garis and Enis.
More to come as we are going to support Mega Menu in all our Magento themes. Stay tuned!
Please read the changelog for the details and don't forget to backup your sites before proceeding any upgrade.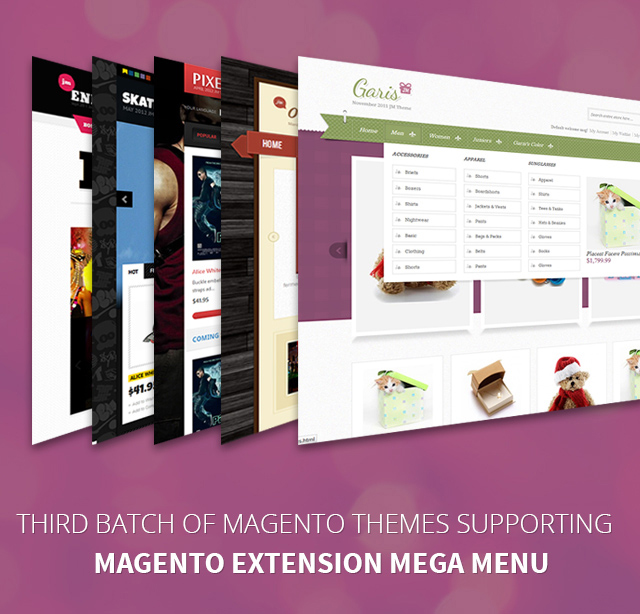 The third batch of Magento themes that supports Magento extension Mega Menu.
Magento theme JM Skates with Magento Mega menu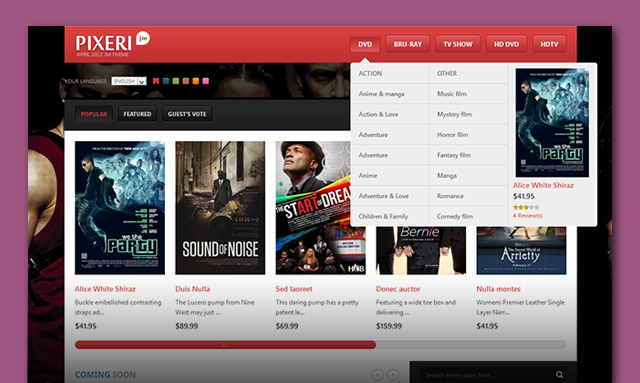 Magento theme JM Pixeri with Magento Mega menu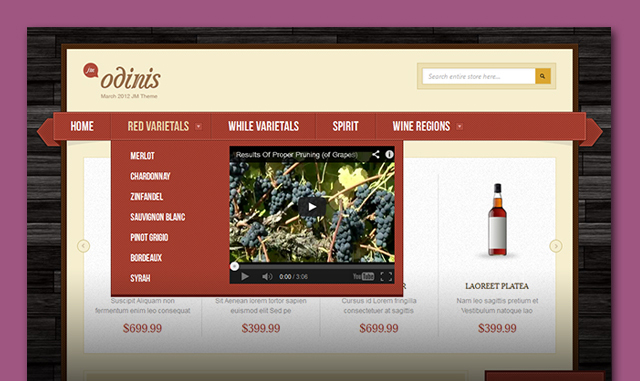 Magento theme JM Odinis updated with Magento Mega menu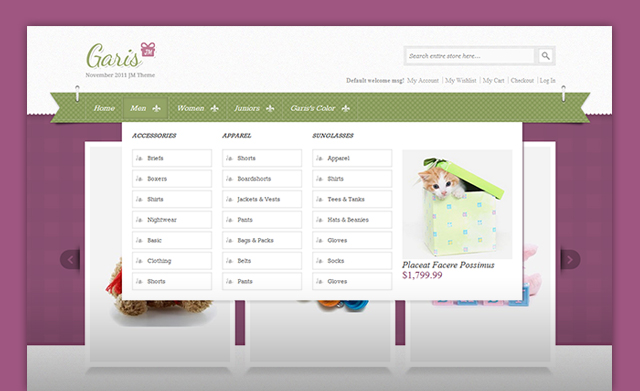 Magento theme JM Garis now supports Magento Mega menu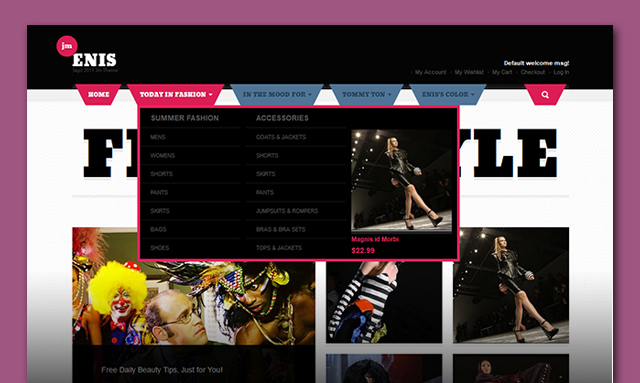 Magento theme JM Enis with its unique Magento Mega menu
Other Magento themes updated with Mega Menu: