Happy to announce: 12 more responsive Magento themes are now ready for Magento 1.8.1.0. This latest edition of Magento community includes several highlights:
Tax Calculation Updates
Functional Improvements
Security Enhancements
So far, we have all the 2013 responsive Magento themes updated for Magento 1.8.1.0, namely: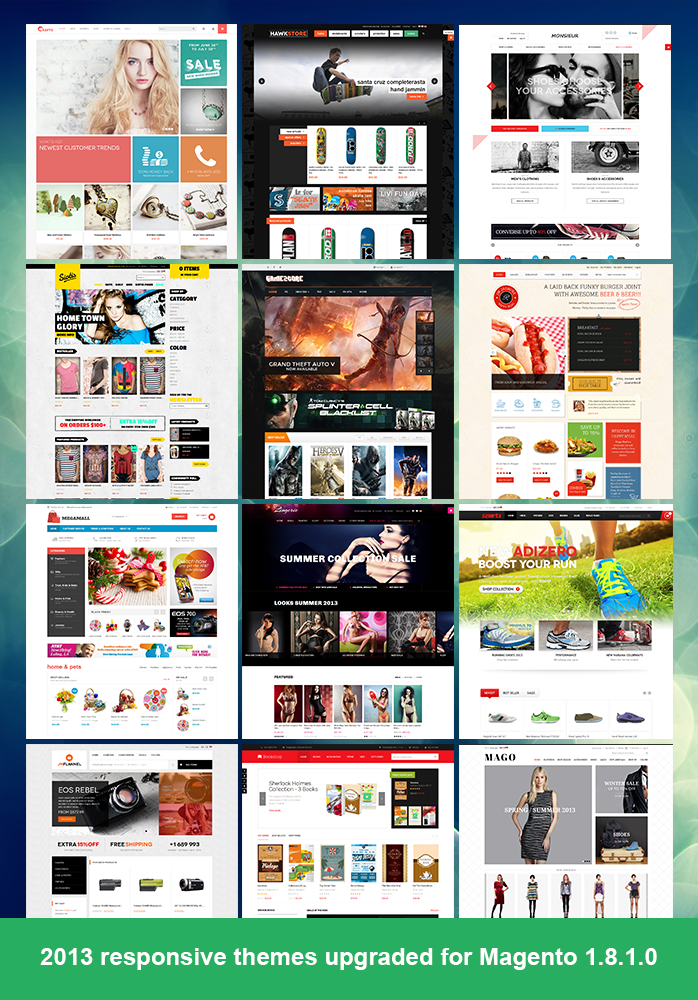 Find the changelogs for details or just hit the Download section to enjoy your new updates.
Note
For all the Magento themes that we have and would upgrade to Magento 1.8.1.0, we will support the themes in both Magento 1.7 and Magento 1.8 in Download package. However, as for the Quickstart package, we will only support latest Magento 1.8 version only.
Precaution
You should follow our Magento Upgrade guide and instruction to upgrade from your Magento 1.7. And DON'T ever forget backing up your source files in advance of any upgrade.
That's it for now. Should your favorite responsive Magento themes are not on the list, stay tuned, we are yet to complete!