JA Portfolio - September 2010 Joomla Template 1.0.0 (beta) has been released. Few highlights of the template.
Introducing JA Showcase component (JAEC only), JA Content Slider 2 Module and JA Loadmodule Plugin, all supporting K2 articles too. JA Amazon S3 component (JAEC only) is also being introduced for the first time along with this template.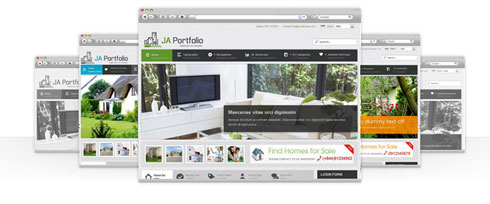 Special styles for JA Showcase Component, and K2 Component.
Runs on T3 V2 framework.
7 complimentary extensions.
Updated Typography Styles.
Read more at the Release article.