Install Kunena component
JA Playmag template supports Kunena component by default with customized style. The customized style is included in the template, what you have to is installing the component to your Joomla system and configure. Here is the steps to install Kunena component to your Joomla system.
Step 1: Download Kunena component at: http://www.kunena.org/download
Step 2: Install Kunena component in your Joomla system
From back-end of your site, go to: Extensions >> Extension Manager. Browse the Kunena installation package then install.

Global configuration
To configure the global settings of Kunena component, please go to: Components >> Kunena then hit the "Configuration" in the tools bar on left side.
In JA Playmag demo, all settings of Kunena component are default settings so we don't add setting screenshots.
Select Kunena theme
JA Playmag use customized Kunena theme - Ja PlayMag. You have to add the theme manually to your Joomla system. Here is the how-to-step.
1. Download Kunena theme package
Access the download area of JA PlayMag, download the Kunena theme package. Check out download link at:
2. Add Kunena theme to your site
This requires Kunena to be installed in your Joomla system.
Extract the Kunena theme package, upload it to the path of your Joomla folder: components\com_kunena\template

3. Set Ja Playmag as default theme
To select the theme as your Kunena default theme, go to "Template Manager" in the tool sidebar of Kunena, set "Ja PlayMag" as default theme.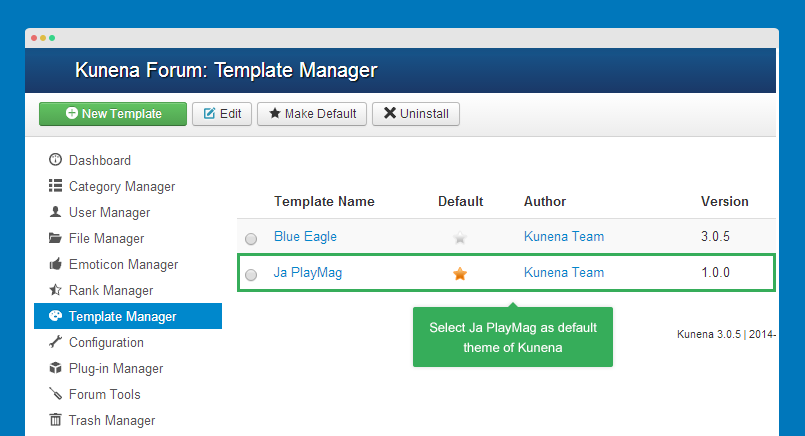 Category configuration
The category configuration is based on JA Playmag demo.
1. Top level category - Game on PC
Other top level categories has same settings with "Game on PC" category.
2. Subcategory - Battlefield Hardline
Other subcategories has same settings with "Battlefield Hardline" category.
Display Kunena in front-page
To display Kunena in front-page as demo site of JA Playmag, please create a new menu item, menu type is menu alias, select "Kunena >> Forum" menu item.
When you install Kunena, it auto gender the Kunena menu with all supported menu types of Kunena.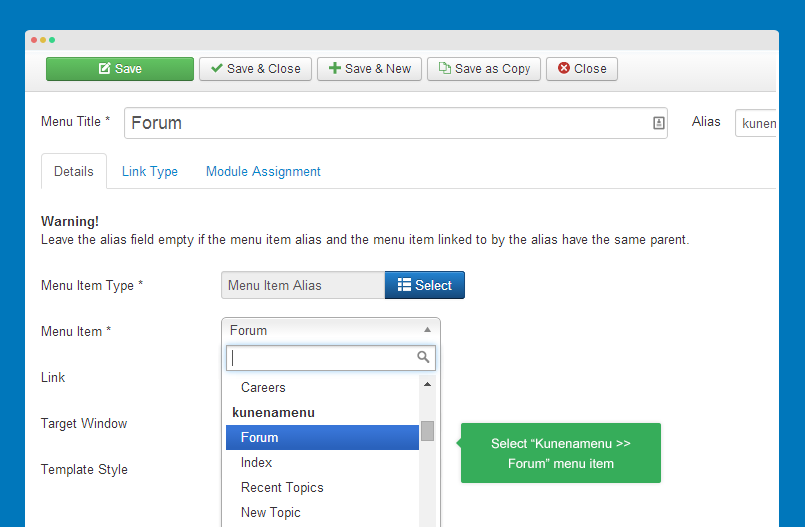 Here is front-page: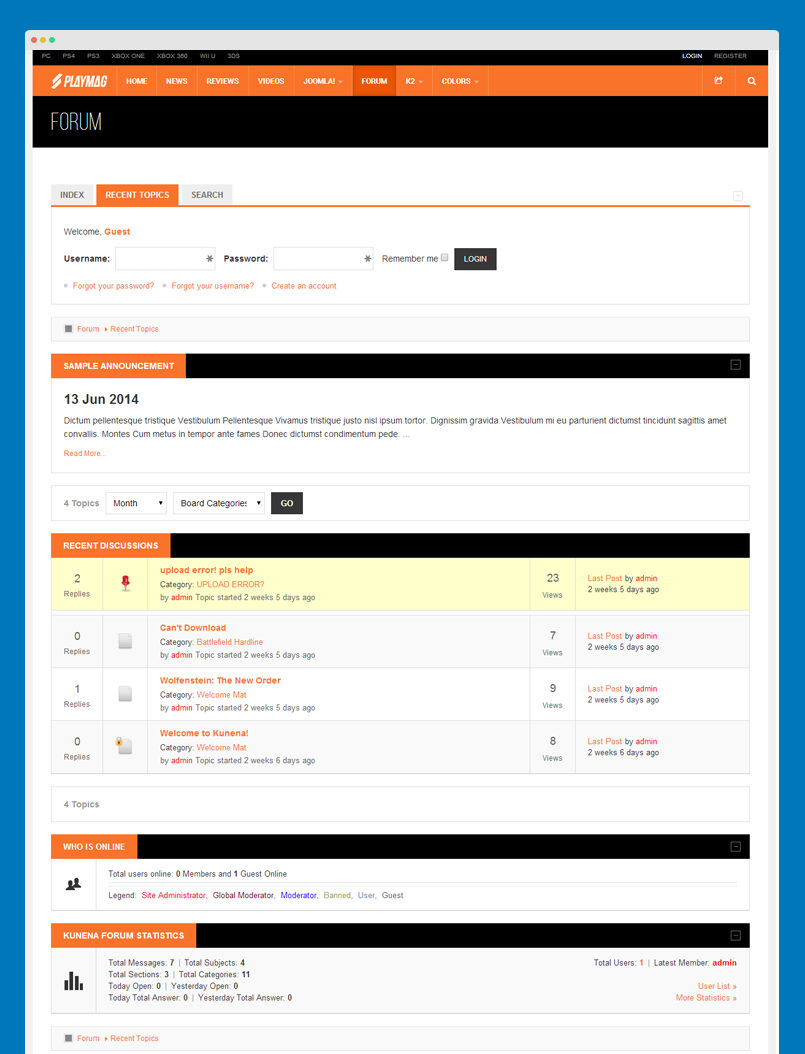 Customize Kunena style
We put all customized style of Kunena into a .less file so that it's easy for you to find the customized style and change the customized style or add new customized styles.
The customized style file of Kunena is templates\ja_playmag\less\extra\com_kunena.less. You can add customized style that can be loaded in specific Kunena pages. There are 2 steps required to implement that:
Step 1: add customized style
For the styles, you have to add to the file: templates\ja_playmag\less\extras\com_kunena.less.
Step 2: select pages that apply the style
Open template style manager of JA Playmag, in the "Add-ons" tab, you will see the "Template Extended styles", select the Kunena pages that you want to apply the your customized style. If you leave it blank, it's not applied for any page.