Introducing JA Font
JA Font component is a Joomla Google fonts to local font conversion extension that helps your website switch from using Google fonts to local fonts to fix the Google Fonts GDPR violation.
Main features:
Support Google fonts and Material icons font
Scan all Google fonts used in your website
Download the Google fonts
Convert the fonts to woff2 and generate font face CSS
Replace Google fonts in your site to local fonts
Installation
Install the JA Font package to your Joomla site, the package includes JA Font component and JA Font system plugin.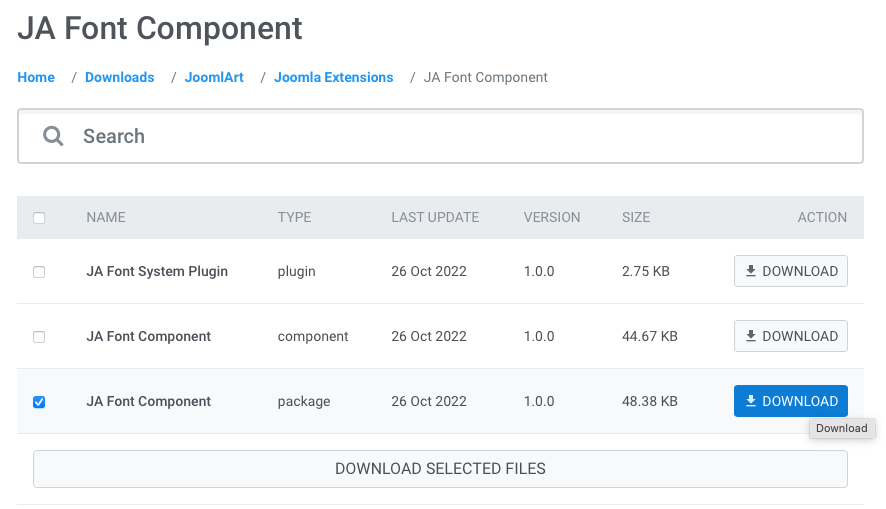 The installation is easy with 2 simple steps:
Step 1: download the latest version of JA Font package from this page: Download JA Font package
Step 2: install the extension package on your Joomla site as a normal Joomla extension

Joomla 4: go to "System > Extensions > Install"
Joomla 3: go to "Extensions > Extension Manager"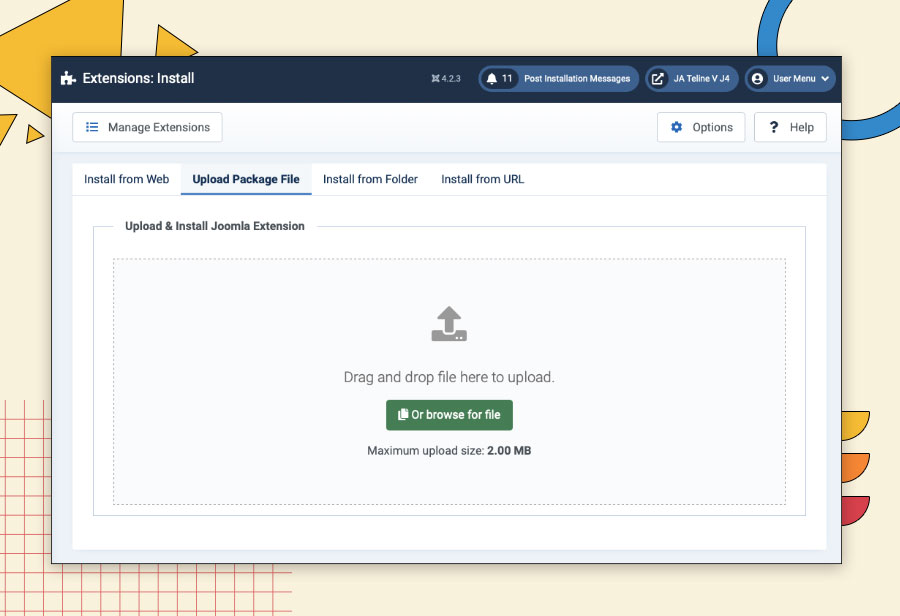 JA Font configuration
Once the installation is complete, go to: "Components > JA Font"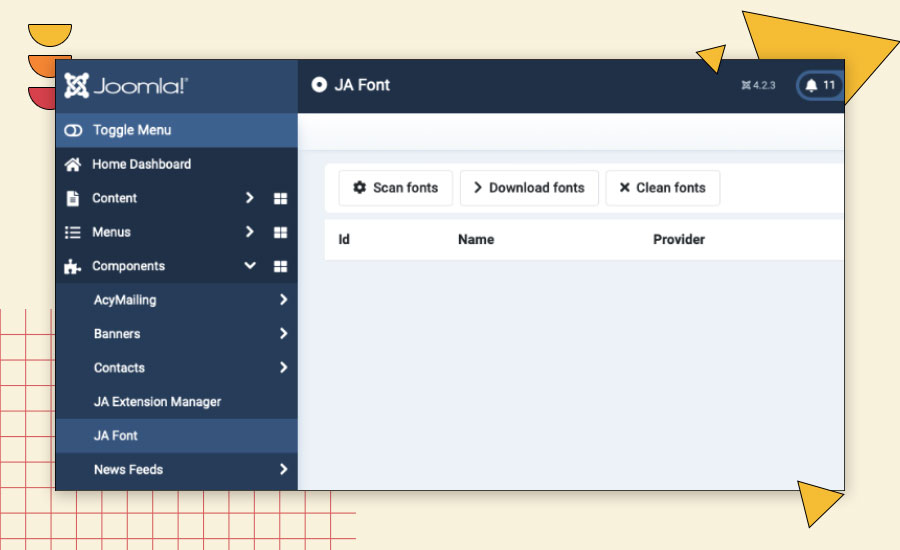 Step 1: scan your website fonts
First step, we need to scan what fonts your website are using. Simply hit the "Scan font" button.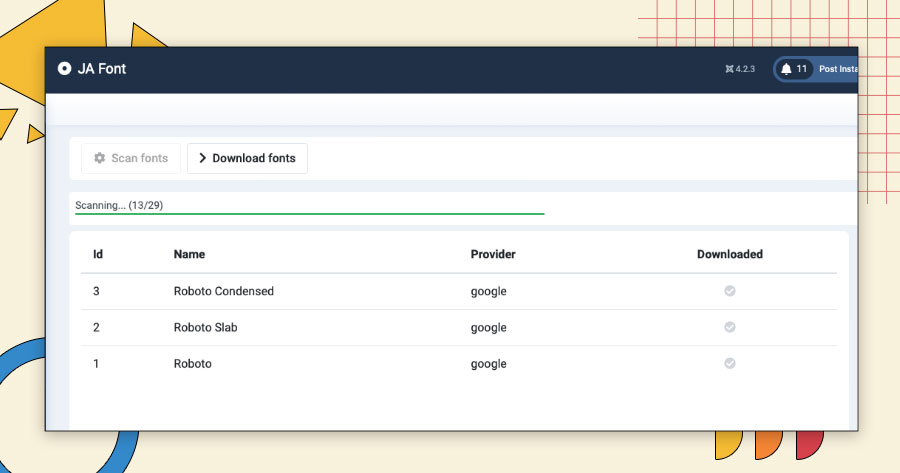 The scan process depends on how big your website is, but it should be just 1-2 minutes. Once the font scanning process is done, you will see the list of fonts used in your website.
Step 2: download the fonts
Hit the "Download font" button to download the scanned fonts in steps 1 to your local.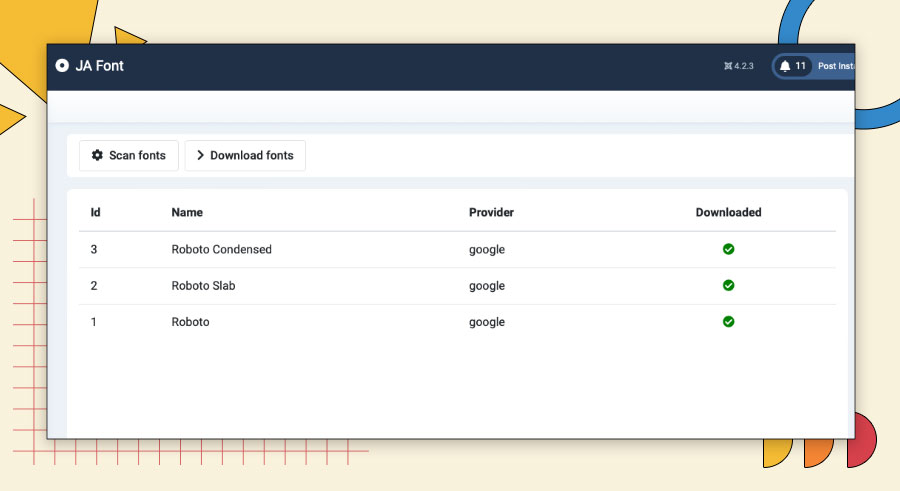 The process includes:
Convert the fonts to web font and generate font face CSS:

font format is woff2
support font-display: swap
support unicode-range - only load needed font for specific language

Download the whole font package and store in the folder: media/com_jafont/
Replace Google fonts in your site to local fonts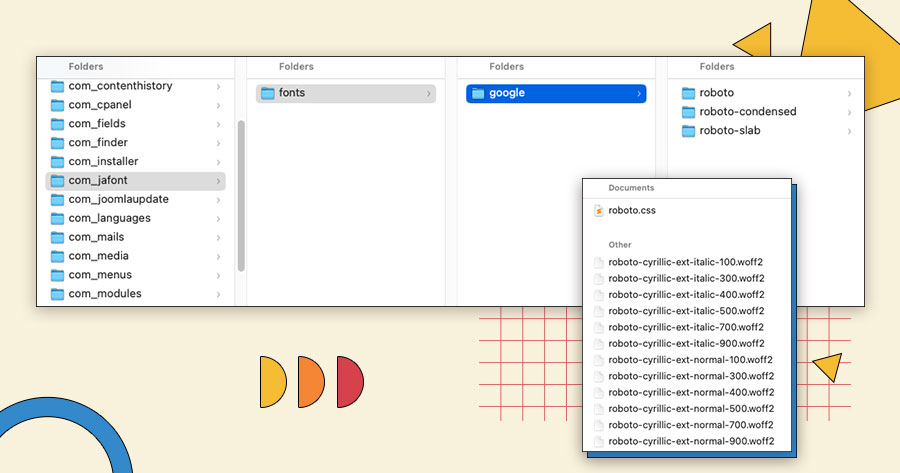 Once the downloading font process is done, your site Google fonts are auto switched to local fonts.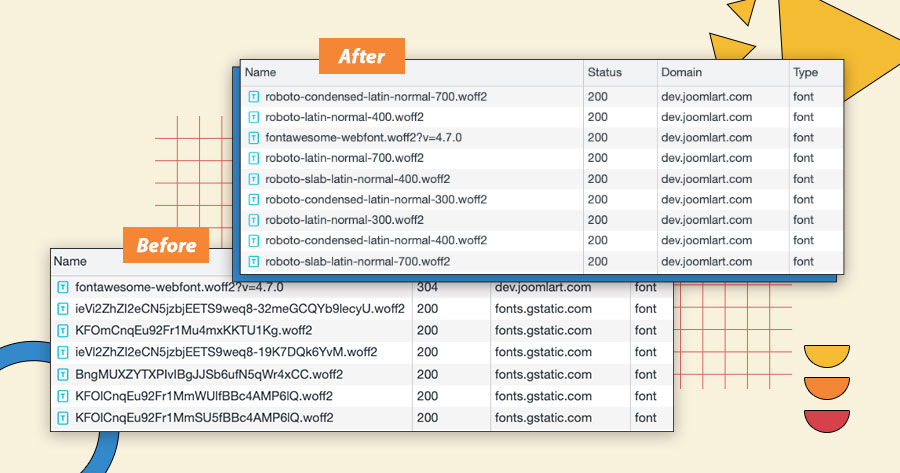 Clear fonts
In case you don't want to use local fonts and want to switch back to Google fonts, simply hit the "Clear fonts", it will remove all local fonts.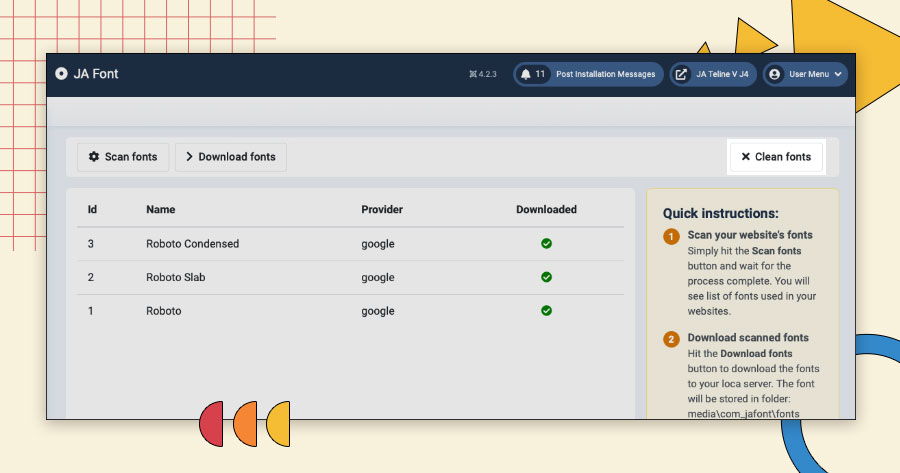 Upgrade Instruction
The best method to upgrade JoomlArt products is using JA Extension Manager. The FREE extension brings a new way to manage extensions: upgrade, rollback, remote install, internal repository, and compare versions, and more.
1. Set up JA Extension Manager Component
Download this free extension from this link. Install the extension to your website.
Go to Components > JA Extension Manager then selects Service Manager, now set JoomlArt as your default service. Next, hit the "Edit" button then add your account.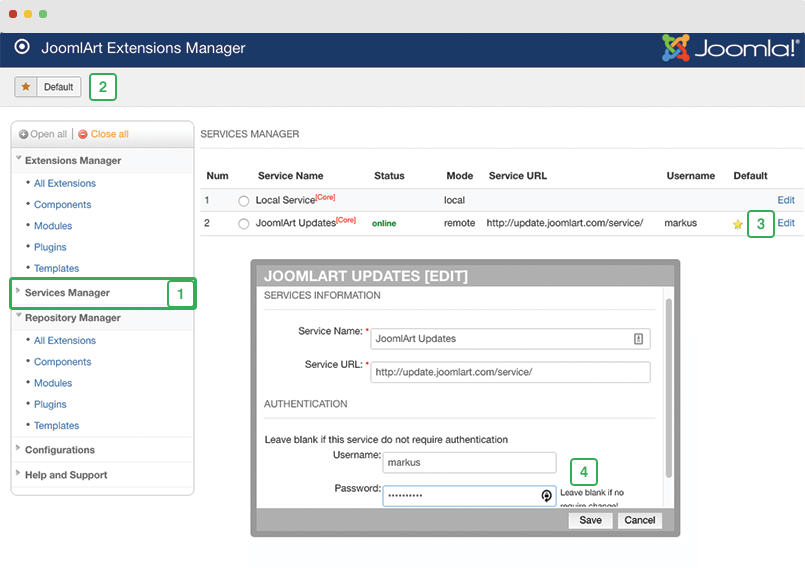 2. Upgrade JA Font component and plugin
Check the new version of the JA Font component and JA Font plugin then hit the "Check Update" button to check for a new version then hit the Upgrade Now to upgrade the extension to the latest version.
Check out more details about JA Extension manager