JA K2 Filter Component Introduction
Quick Info
Updated on:01 Dec, 2023
Version:1.4.0 Changelog
Download:81,909
K2 extra fields is one of the best feature of K2 Component . Our JA K2 extra field filter and search component gives the functionality to filter or search K2 articles based on their extra field values.
JA K2 extra field filter is easy to use and being a component, so it is more powerful than any other extensions. The search module supporting horizontal and vertical layouts thus can be used in any module position.
It comes with good documentation, clean code and is actively developed with more features being added regularly. Give it a try and you would know.
Filter and Search K2 articles based on extra field values
First and the only module to provide such an advanced search feature
Configurable filter parameters (option to select specific parameter to display in the search)
Multi display options for each filter parameter
Easy back-end for configuration
Additional Themes
Auto complete search function
Auto Filter function
Sorting order for item in result page
Vertical and Horizontal display mode
Dynamic Counter: Auto update counter of each filtering field value based on what users selected
Sort search result by extra fields
Sort list of values of each extra field
Advanced keyword search with a lot of operators: intitle, intext, inall, inmedia, etc.
Main Features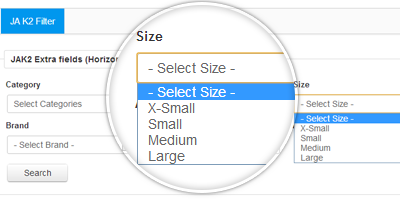 Filter and Search based on extra-field
Besides the normal search options by Keyword, category and author, JA K2 Filter allows you to search, filter your K2 articles based on extra fields.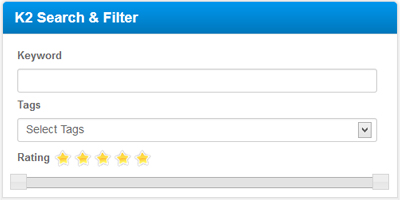 Multiple Standard Fields for filtering
Besides filter by extra fields, the module supports a lot of "Standard Fields" like: Filter by keyword, by categories, by tags, by rating, etc.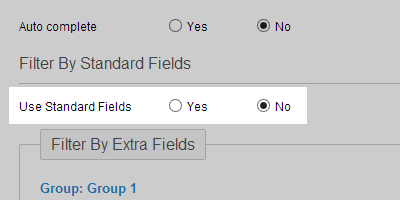 Filter by extra fields only ?
With one click, you can disable all standard fields in the filter and search block. In this case, the filter mode is extra field only.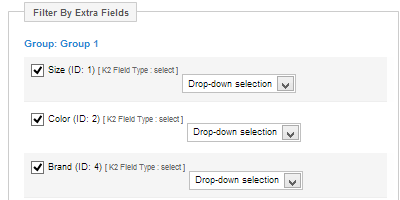 Configurable filter parameters
The module is highly configurable, from its layout (multiple layout supported for flexible content display) to its filter parameters. Each time you add an extra field, you will have the filter option for this extra field in JA K2 filter.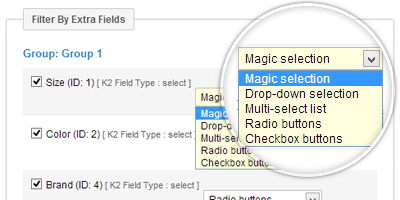 Multi display options for each filter parameter
For each extra field, you can configure for its display in front-page by assigning a filtering type for it: Range Slider, Magic selection, Drop-down selection, Multi select list, Radio buttons or Checkbox buttons.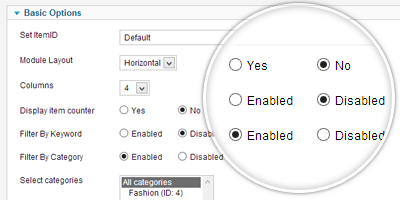 Easy back-end for configuration
This is not only a rich-fetured module but also a highly configurable module by its powerful admin panel. JA K2 Filter module is for filtering configuration while JA K2 Filter component is for configuring the layout of search result page and items in the page.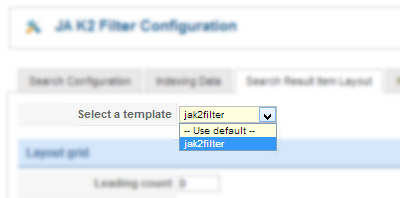 Additional Themes
We support one theme by default, and an additional theme that you can add to JA K2 Filter module used in your site. Moreover, you can create your own theme for the module.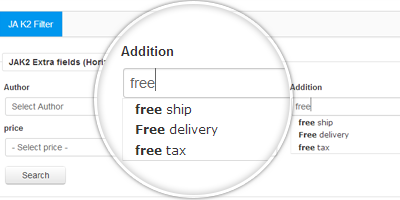 Autocomplete search function
If you are running version 1.0.5 and over, enable this option in the module setting pannel. The Autocomplete search function provides suggestions when you type into search field.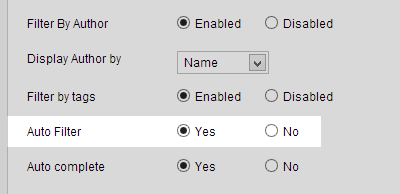 Auto Filter function
This option can be enabled or disabled, it's up to you. When enabled, the result will be auto narrowed due to your filtering values without clicking on Filter|Search button.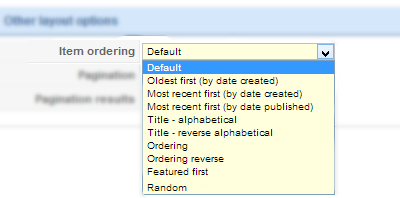 Sorting order for item in result page
In Search result page, you can configure number of items to be displayed and set ordering for the items by: Oldest first, Most recent first, Highest rated, etc.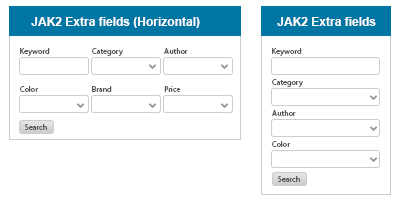 Vertical or Horizontal
JA K2 Filter module supports 2 displaying modes: Vertical or Horizontal, with one click, you can change within the 2 modes.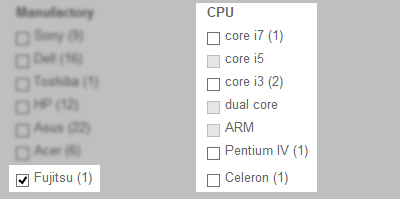 Dynamic Counter
When the option is enabled, counter of each value from filtering fields will be updated based on what users selected.