JA Animation Module Introduction
Quick Info
Updated on:17 Apr, 2014
Version:2.5.3 Changelog
Download:0
The module supports Joomla 2.5 only and no longer supported.
JA Animation is a Joomla 2.5 and Joomla 3 module that strives to get all your objects on your Joomla site animated without using flash.
It is rich and and extremely easy to configure. One can control the behaviour, speed and other animation parameters as one needs or dive in the customisation for slogan / description, etc.
Support numbers of animation profiles
Select to animate any image
Various animation settings
Enable/Disable the description
Set the position for tooltips
Main Features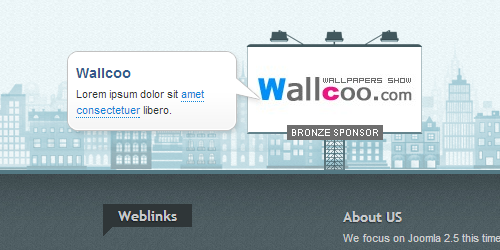 A great free Joomla Module for animations
Spice up your Joomla site with the animations. It will help to instantly animate all objects on your Joomla site without using any flash.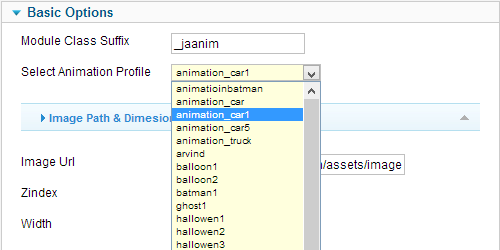 Support multiple animation types
Each animation type goes with its own animation settings, own image. You can also customize any profile, create new profile if you want.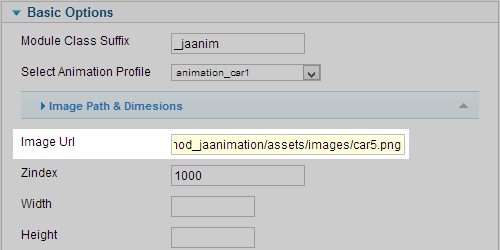 Animate any image you want
JA Animation supports a variety numbers of images for animation. You can use those images up front or use your own by copying the image path to the image field.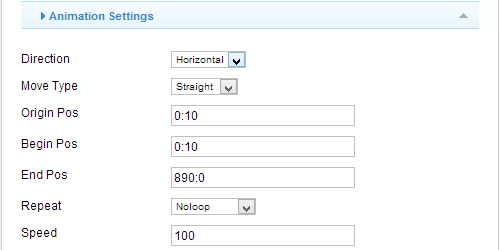 Multiple settings for animation
The animation control panel allows you to animate any image by configuring animation settings like behaviour, speed, slogan, and etc.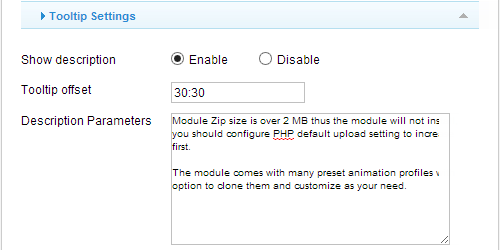 Add whatever text as tooltips
The Description editor allows user to add description for the animated object, you can also configure the wraper, wraper's position.