Page / Category Manager
Category manager
The category is to group your pages in case you have many pages that help you structure the pages and filter pages faster.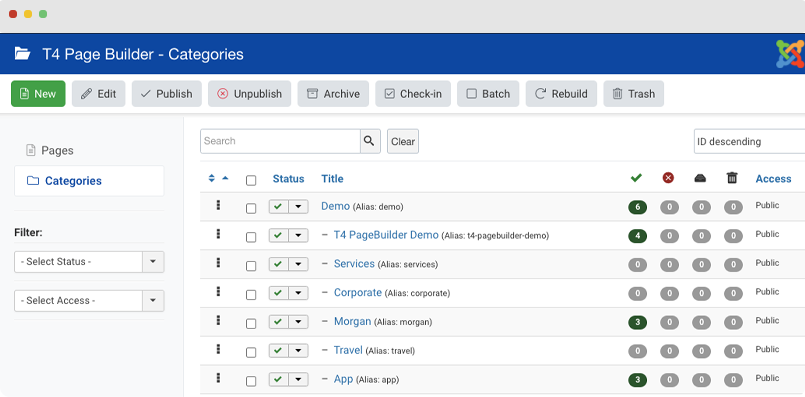 You can create category in tree with parent and child categories. Admin have full permission to manage category: add new, edit, delete or archive any category.
The category setting is the same as Joomla article category with basic setting where you can select to publish, access and other settings for publishing and permissions.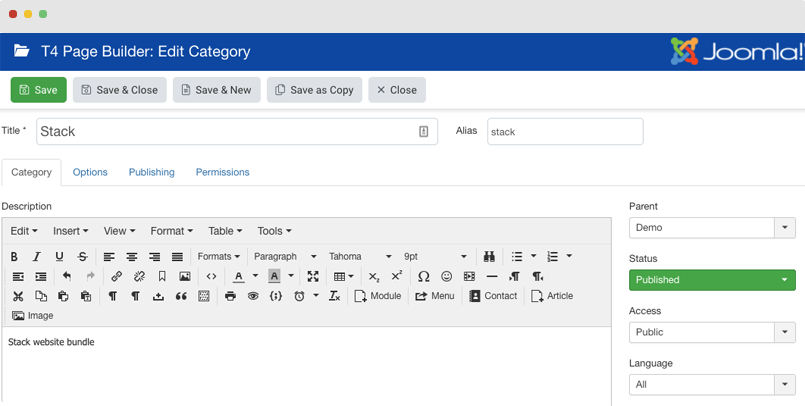 ---
Page manager
T4 Page builder includes all the tools to manage your page builder pages with ease.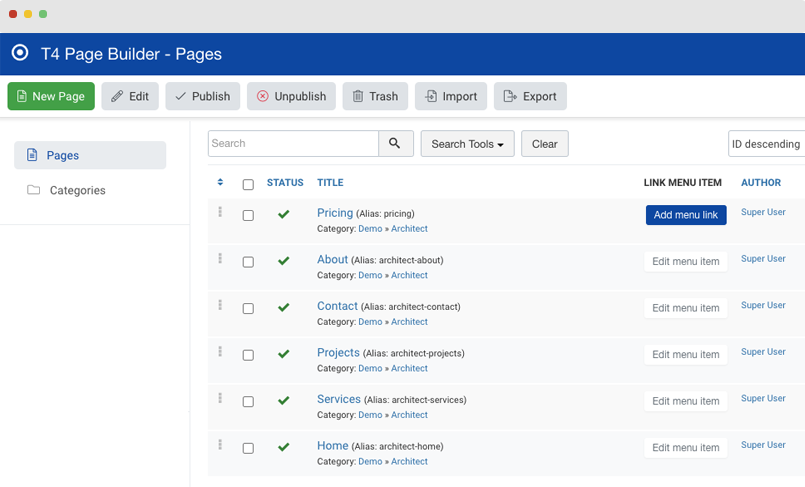 Create as many pages as you want, each page is a assigned to a category.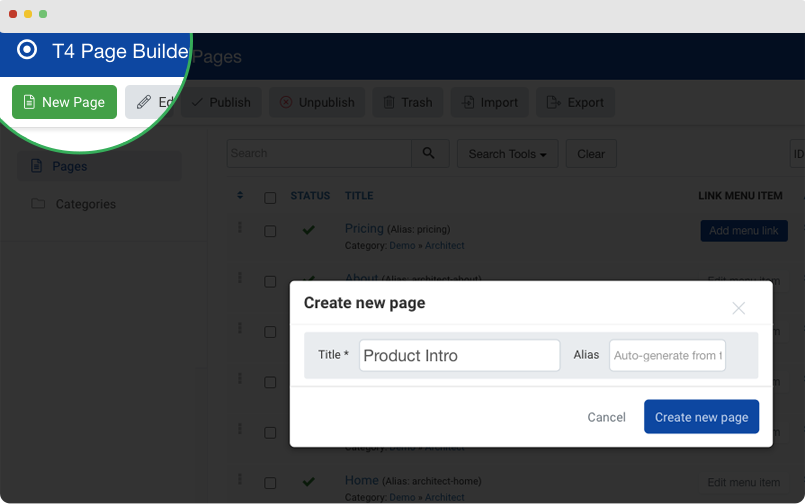 To publish a page to your users, you can quickly create menu item for the page using the Add Menu Link feature.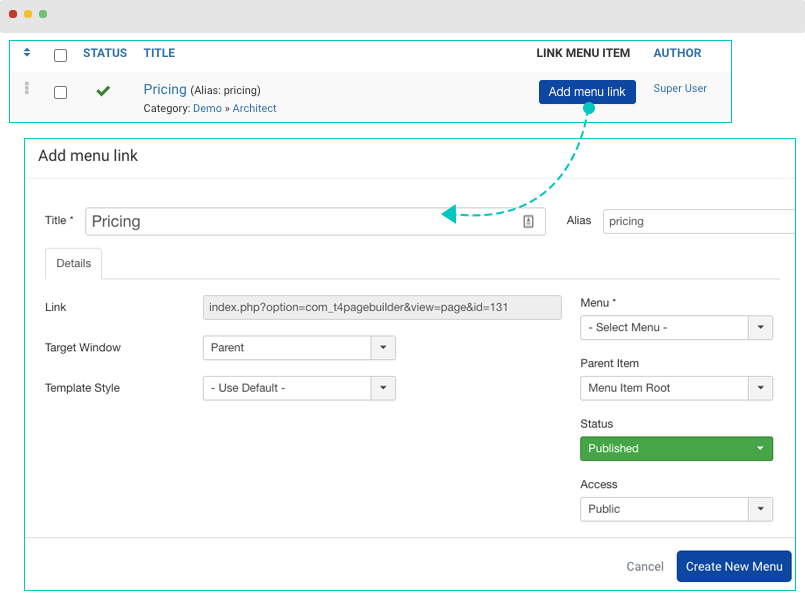 ---
Page import/export
You can transfer pages that built with T4 Joomla page builders from different websites using the pages export feature. You can also use this for back-up purpose. Select one or multiple pages then export, save the .zip file on safe place.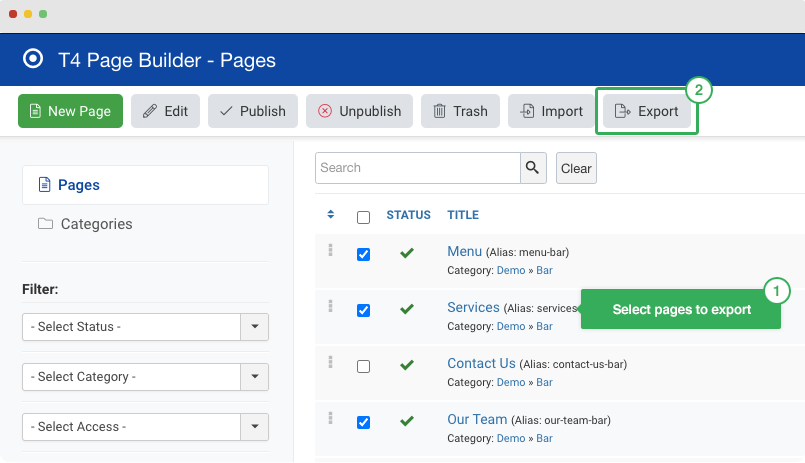 You can import the pages back to the same website or in different websites using the Import feature. Click on Import then Upload the .zip file, select pages and import.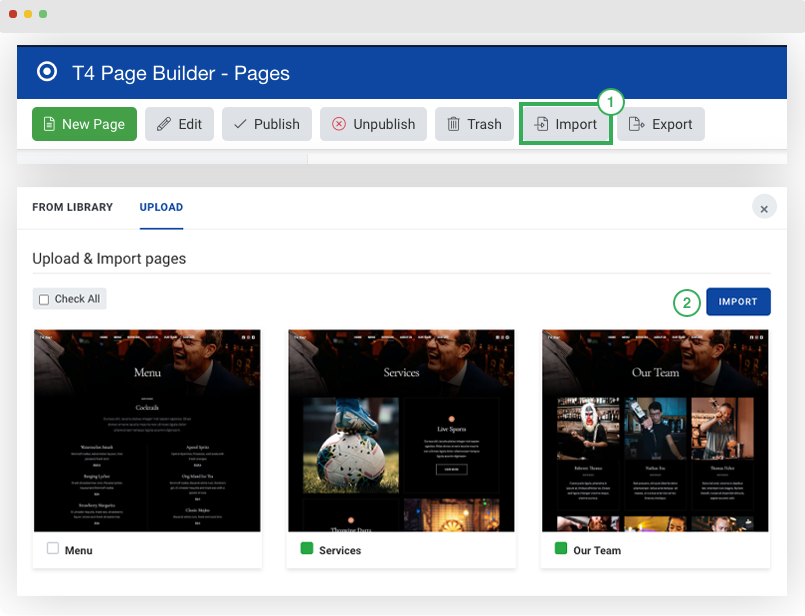 You can import one page or multiple pages from T4 Joomla site page builer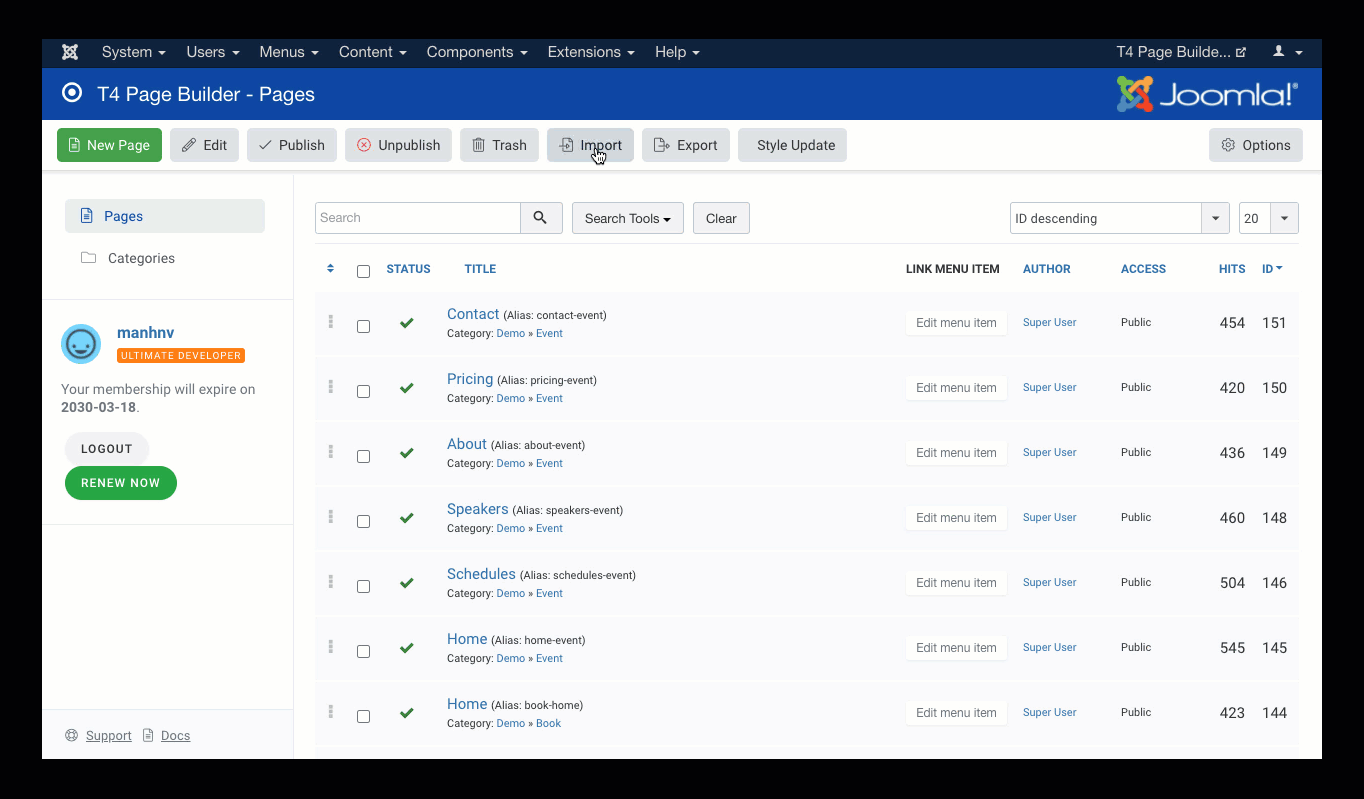 Preview Page
T4 Joomla page give option to Preview the page on the admin panel where all your pages are listed.
To see this option Navigate to Components > T4 Page builder > Pages > Hover on a Page title and click Preview.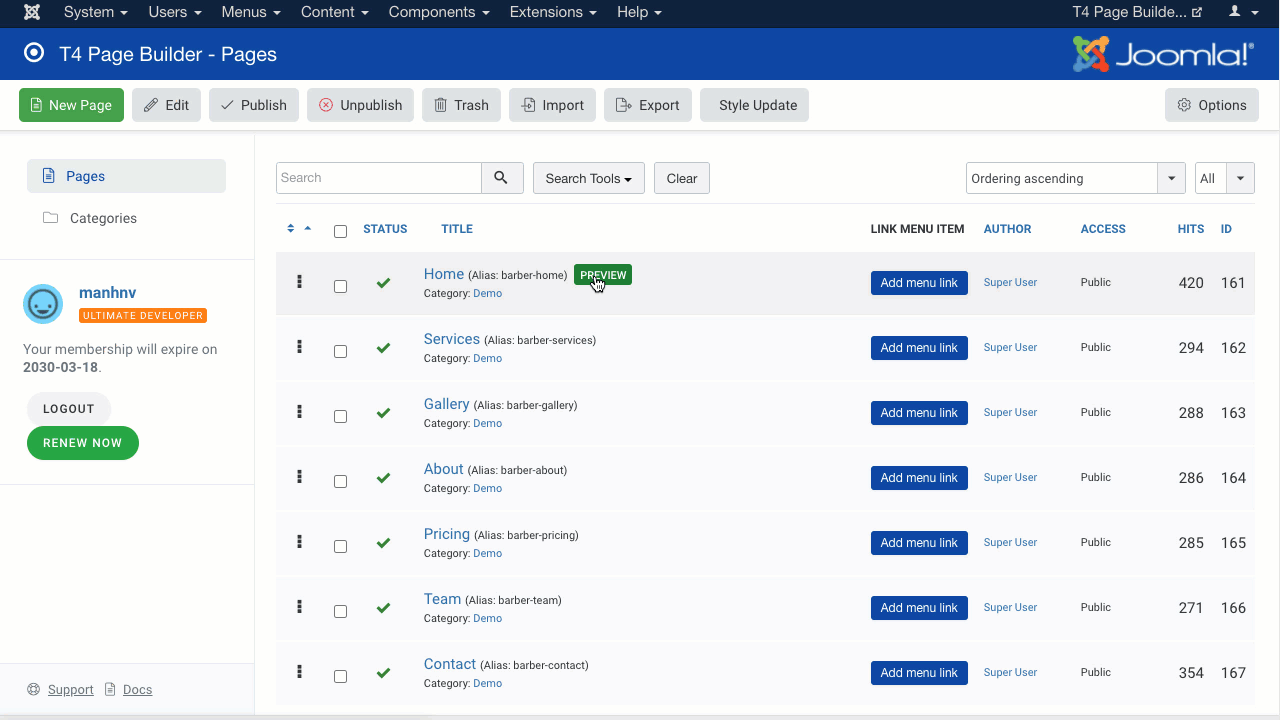 Once you click on the Preview button it will open the Page preview in the popup box with options to see the page in PC, tablet and mobile view.