Integration
T4 Joomla page builder supports many templates, framework as well as 3rd party extensions with the purpose to help any user create landing pages, sections on any websites fast and easy.
For now, T4 Page builder supports Joomla article integration that gives you the option to create landing pages, sections using Joomla article.
Article Integration
More Integrations (WIP)
Article Integration
T4 Joomla Page builder supports Joomla's article integration that helps you create beautiful articles using the T4 Page builder platform. You can add T4 pre-designed sections to articles
To Enable this feature your site must have T4 Builder Article integration plugin installed and Enable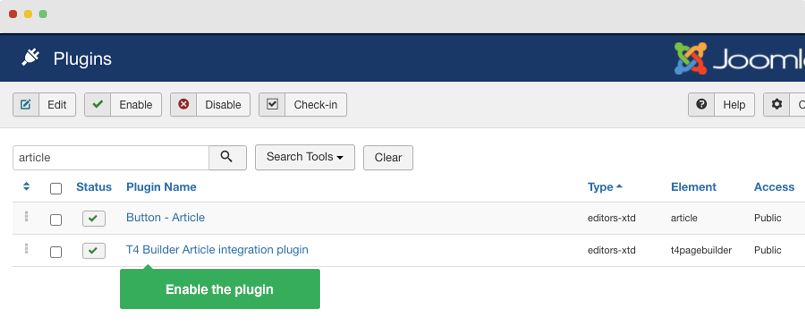 Once the plugin is enabled, navigate to Article Manager >> Edit an Article > Edit with the T4 page builder button will show. Click on the button it will open the Page in Edit mode.