Joomla Featured Articles
What is Joomla featured articles ?
The section provides you instruction to mark Joomla articles as Featured and display the featured articles on a Joomla page.
The featured articles is used to control which 'Featured Articles are displayed on the Front Page and in what order they are displayed.
How to mark Joomla articles as "Featured"
From your Joomla site back-end, go to: "Content » Article Manager", check the articles and hit the "Featured" to mark the articles as Featured Articles.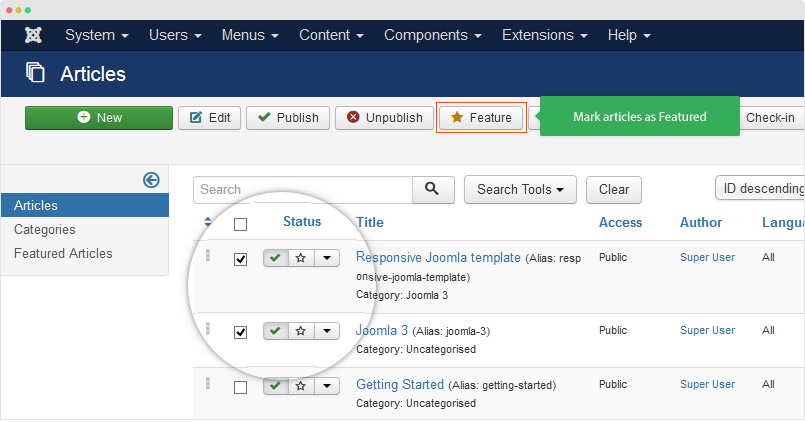 In the article setting panel, you can set article as "Feature" by enabling the Featured option.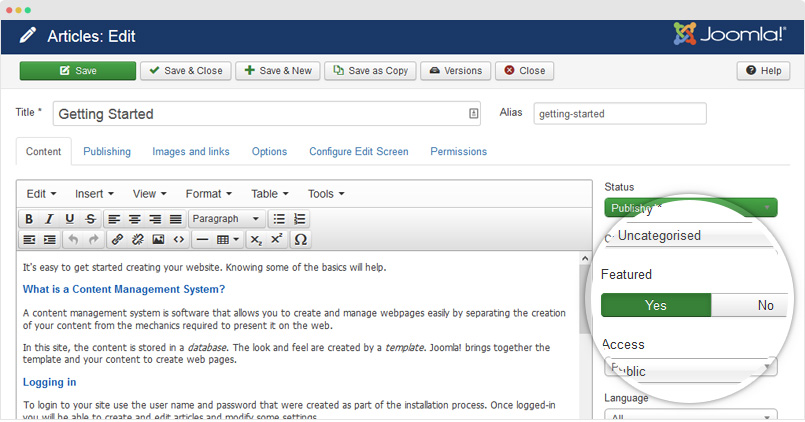 Display the featured articles on Joomla front-page.
To display the featured articles on front-page, the standard option is using menu item. From your site admin, go to: Menu » Main menu » Add new menu item and select menu type: Articles » Featured Articles.