Joomla Categories
What is Joomla category
Joomla Categories provides more options for organizing your articles, it allows you to group your content better (both front-end and back-end). If you have different types of pages on your site, or you write on different topics, you should add article Categories to group your content. A Category can contains sub-categories and articles. One Article can only be assigned to one Category.
Manage Article categories
Article categories are managed via the Content manager. To add a new category, please go to Content → Category Manager → Add New Category.

Category does not have many fields, settings. Simply add Title for your category, assign it to parent category. You can add description for category but it is optional.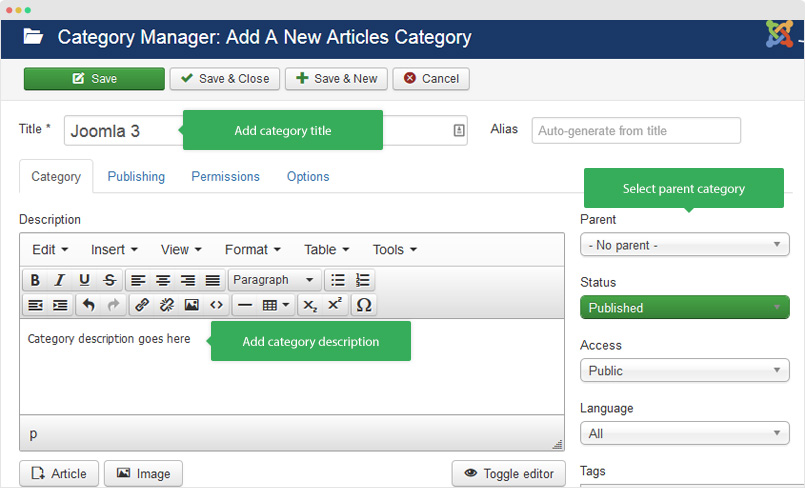 Categories can be organized in level:
Parent category

        Sub-category 1

			Sub-category 2

				Sub-category 3

Once category is created, you can create new article and assign it to the newly created category.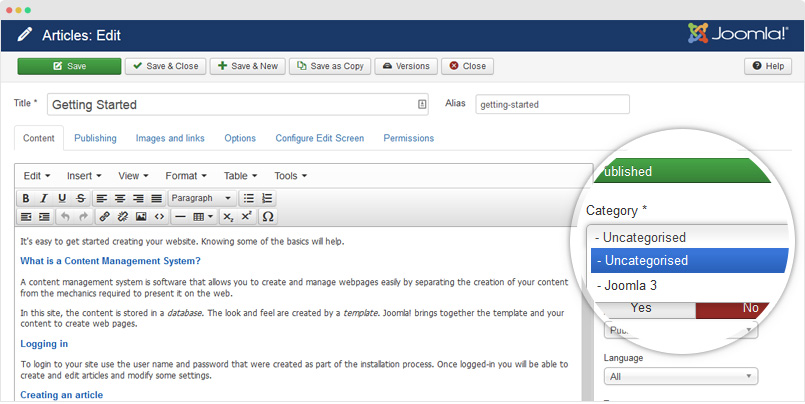 Supported views for Categories
To list your categories on your website, you need to use the Joomla Menu functionality. Add new menu item and select menu type.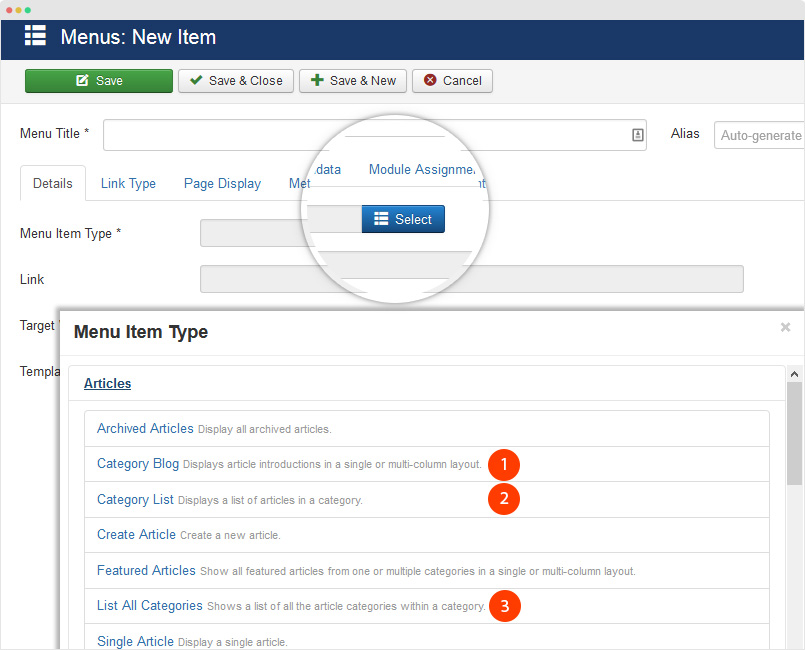 Articles » Category Blog: Displays article introductions in a single or multi-column layout.
Articles » Category List: Displays a list of articles in a category
Articles » List All Categories: Shows a list of all the article categories within a category.
Other types of categories
Categories are also used by other components: Banners, Contacts, News Feeds, and Weblinks. These category types are completely different from Article categories and are set up in different panels (in the setting panel of the component) in the back end of Joomla. To access the setting panel of the components, go to: Components » component you want.