Joomla Contact Page
What is Joomla contact ?
Joomla Contact is a default component allow you to create Contact page. The contact page can be used to interact with users, receive feedback from your visitors and support. The contact page includes fields to collect user's info. Once user submit the form, an email will be sent to your defined email in the configuration.
Here is the detail construction to build a contact page in Joomla 3.
#1. Create contact item using default Joomla 3 Contacts component
To create new contact item, access your site back-end and navigate to: Components » Contacts. On this page hit the green New button to create a new contacts page.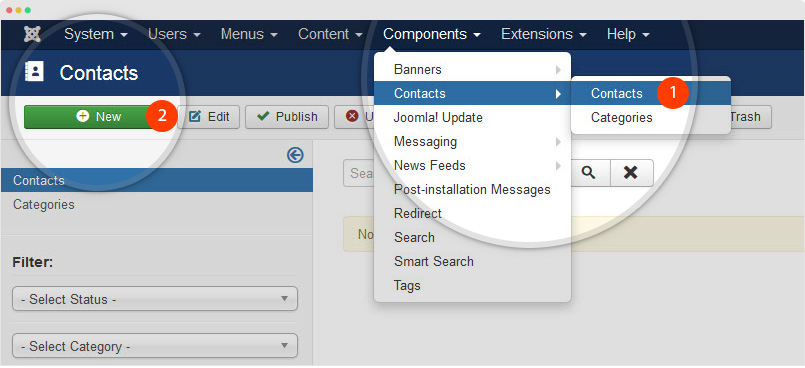 In the adding new Contact form, you need to enter your contact information. Make sure you enter a valid e-mail address, because it will be used by the contact form. Once you fill in all the information you want to share with your visitors, click on the Save button in the top left part of the page.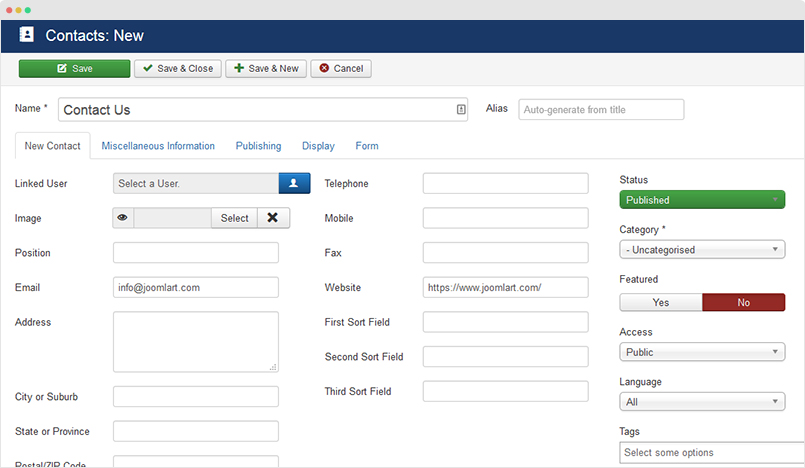 #2. Link the Contact page in a Joomla menu
The next step is creating new menu item to link the created contact page. Please go to: Menus » Main Menu » Add Menu Item and select menu type: Contacts.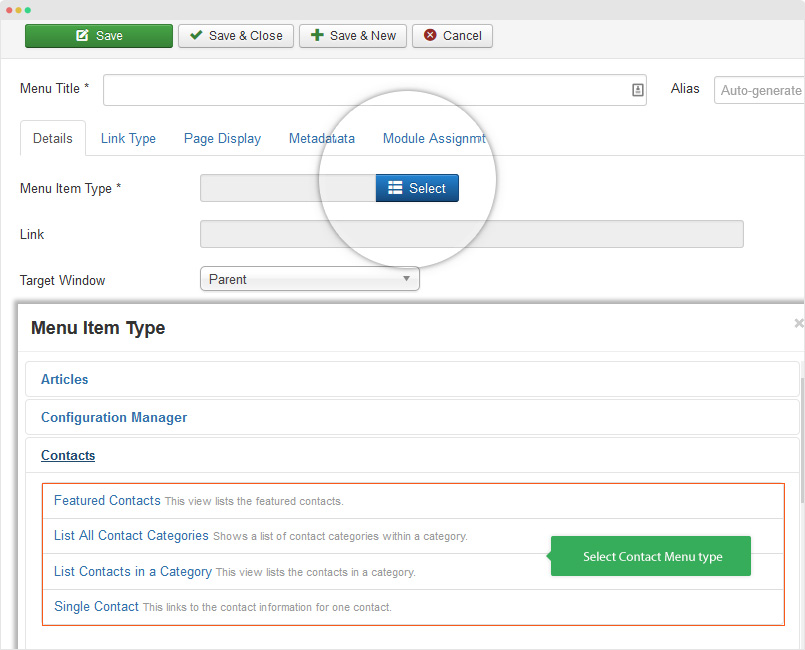 There are multiple contact menu types:
Contacts » Featured Contacts: display featured contact in joomla page
Contacts » List All Contact Categories: Shows a list of contact categories within a category
Contacts » List Contacts in a Category: This view lists the contacts in a category.
Contacts » Single Contact: This links to the contact information for one contact
For each menu type, it has different settings and those settings can help you build contact page your ways with different views, show/hide specific elements in the contact form.