Module Installation
After installing the module successfully, please make sure:
Publish the module

Please make sure that the module is published.

Assign the module to a visible module position ?

There can be many module positions listed for you to select, but make sure that the module position you select is visible in front-page.

Assign the module to the menus that you want to display the module in

When you want to display a module on specific menus, you need to assign it to the menus.
Basic Settings
From the back-end of your Joomla site (administration) select Extensions >> Module Manger, then click on module named JA Login to go to configuration panel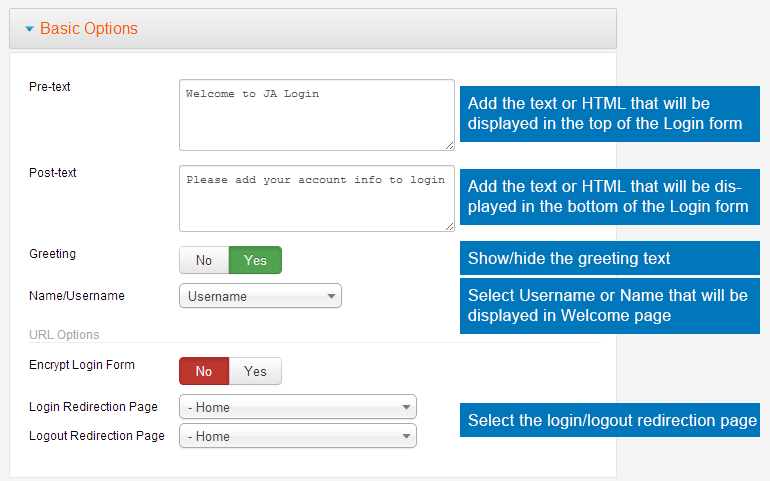 Parameter Explanation
Content Type: set the content type to Module Position.
Select a position: select a position that the modules in the position will be displayed in Toppanel.
Front-end Appearance
Login Form

Registration Form

Username in Welcome page after login

Name in Welcome page after login
Advanced Setting

Parameter Explanation
Alternative layout: select the alternative from supplied module or overrides the template.
Module Class Suffix: add suffix to be applied to the CSS class of the module. This allows for invidual module style. To add multiple suffixes, saperate them with a space.