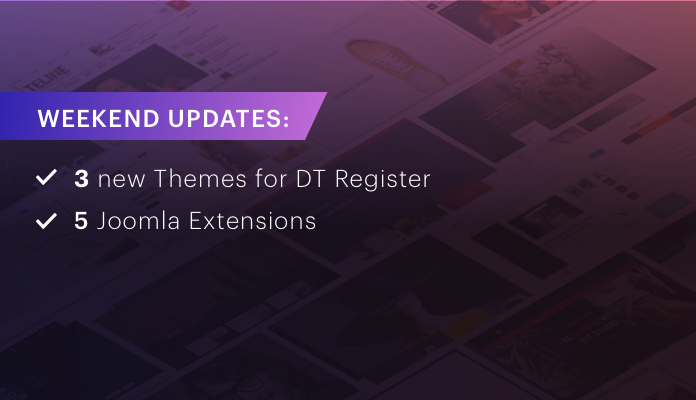 Hi Guys,
This weekend, We are releasing updates for:
1. JoomlArt : JA Mega filter and JA Multilingual Component updated for bug fixes.
2. DTHDevelopment : 3 new themes for DT Register, new quickstart package and DT Register 4.0.4 with bug fixes
3. GavickPro : News Pro GK5 and Image Show GK4 updated for bug fixes.